Fall Themed Wedding | Muskegon Wedding Photographer
By Jamie May Photography:  Thank you for visiting my blog!  This wedding featured is about Lauren and Andrew's Fall Themed Wedding, below you will find some good ideas and also a complete vendor list!!
A few words from the bride….
How we met: we got set up at work by mutual friends and the rest is history!
The proposal: we were at a Mackinac Island for a weekend getaway and we went biking around the island. We stopped to look at the water and he was down on one knee!
Best memory of the day: just so happy to be surrounded by our friends and family! It was a perfect day and felt so great to be married!
Advice: As everyone says, "don't sweat the small stuff." The closer the wedding got, the more I just though "what will happen, will happen." There were a few bumps in the road during the wedding day, but everything worked out perfectly!
Photography: Jamie and Marie did amazing at capturing all of our special moments! We couldn't ask for a better team and will have these pictures forever
thank you so much!
Their Story…
Lauren and Andrew had such a beautiful, detailed fall wedding. I love all the different desserts and all the decorations. She had so many great ideas and I can't wait to share them with you!
The Ceremony Site…
We started the day at the church where everyone was getting ready for the day.  Lauren and Andrew had a traditional Catholic wedding ceremony.  There were a few strict rules at this church that we experienced.  We were not able to get close to the bride and groom at all, we could not go down the aisles.  We had to stay on the perimeter of a few select areas.  We also were not allowed to use flash.
I was very thankful for the equipment I have at that point my long lens and ability to shoot in high ISO!
As a reminder…
People getting married, make sure you check the rules and limitations of a ceremony site.
It was still a very beautiful ceremony and it made for a lot of ambience lighting that the congregation had, which can be pretty!  Catholic churches always seem to have beautiful buildings.
The 2018 season was the rainiest year that we have had. I had done over a 100 weddings with only one rainy day, and this year, I think it sprinkled/rain at every one!  To read my blog about beating the rain, click here.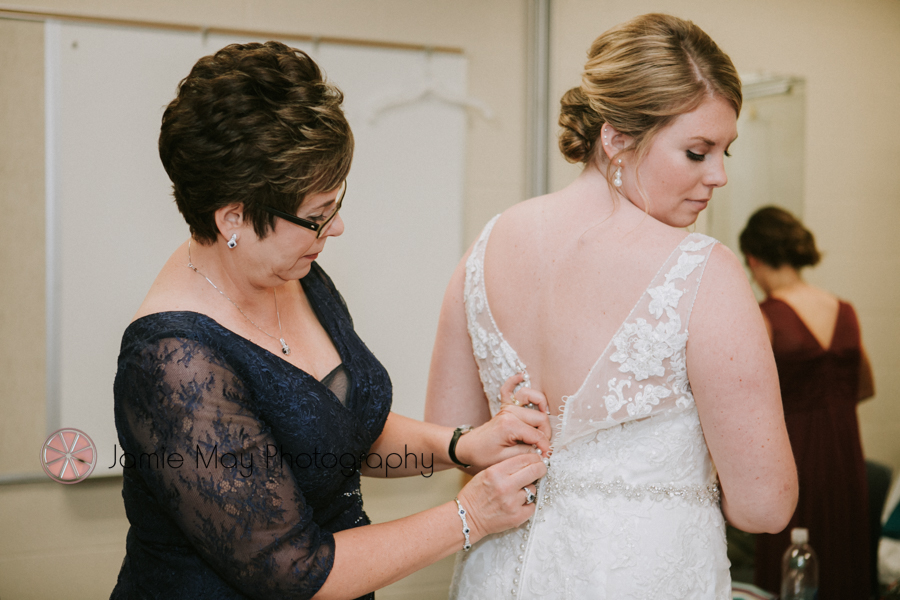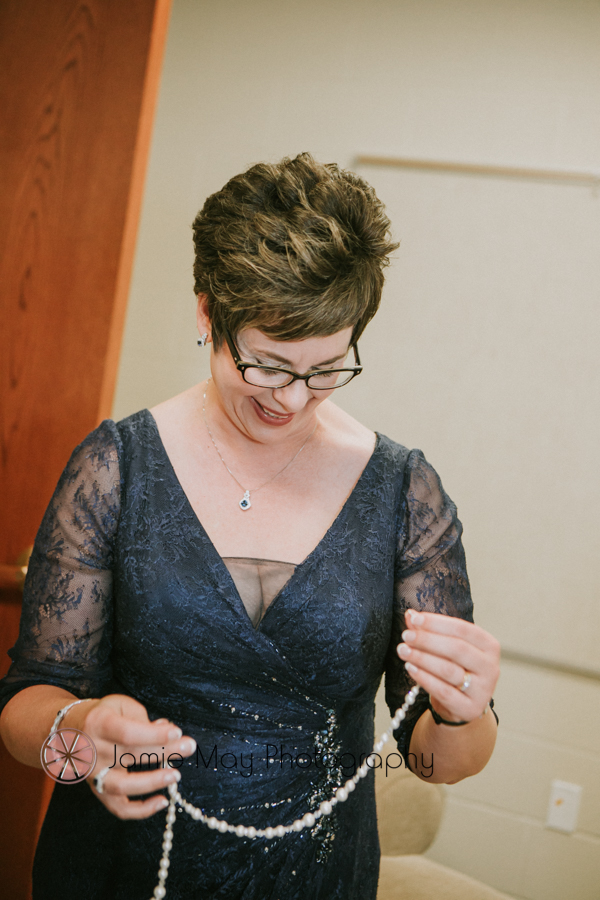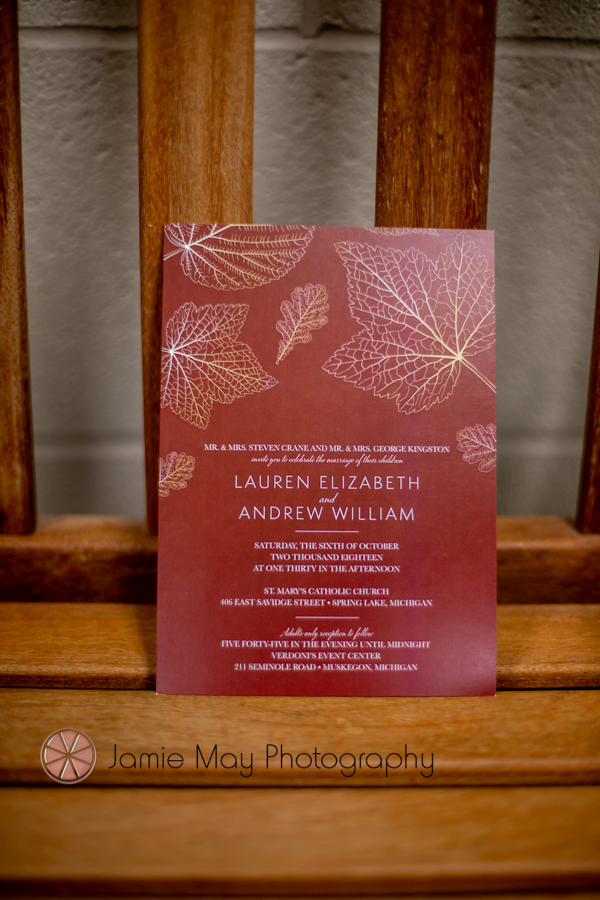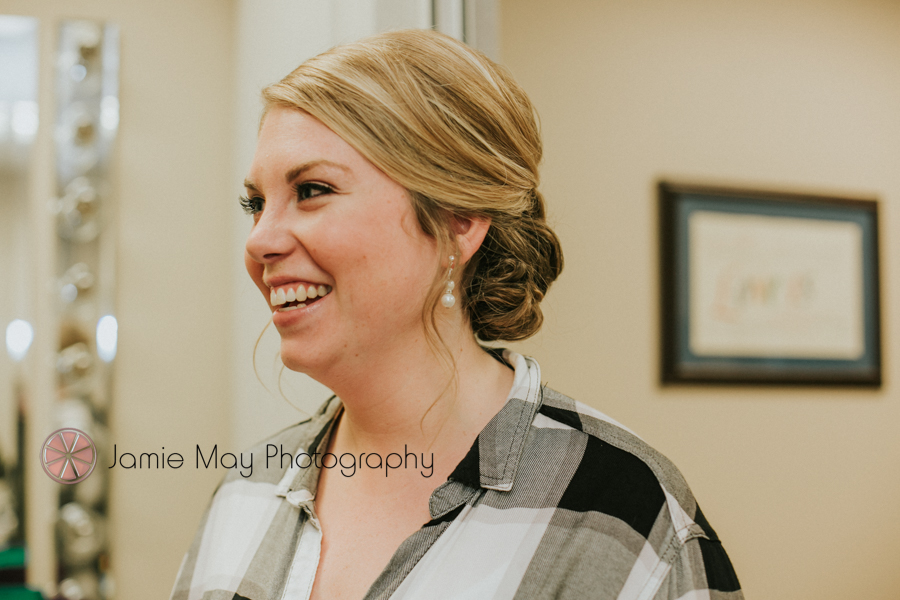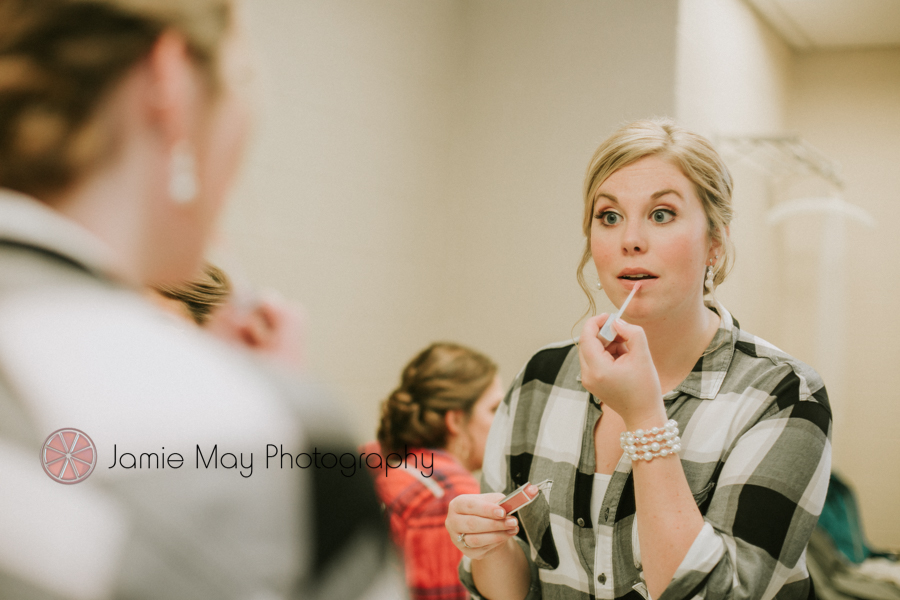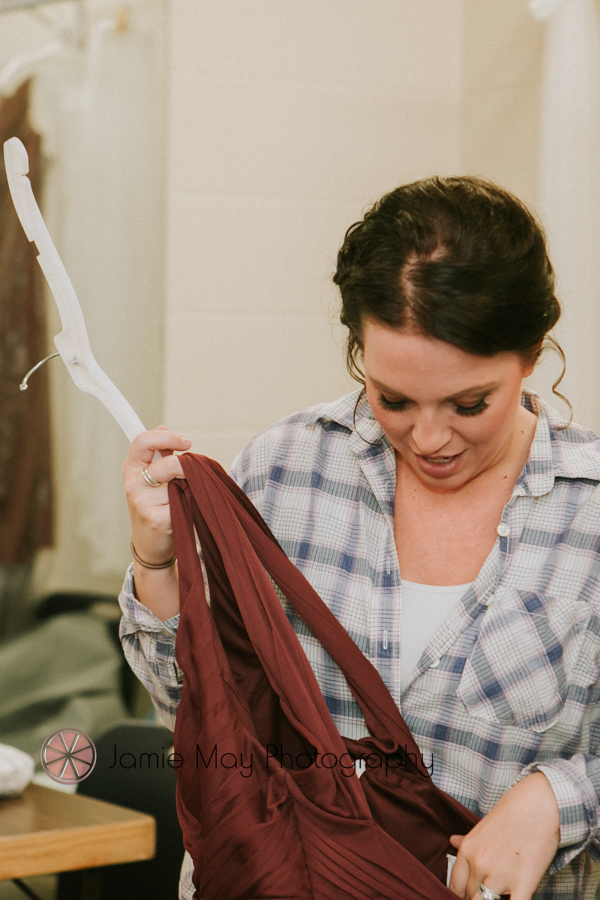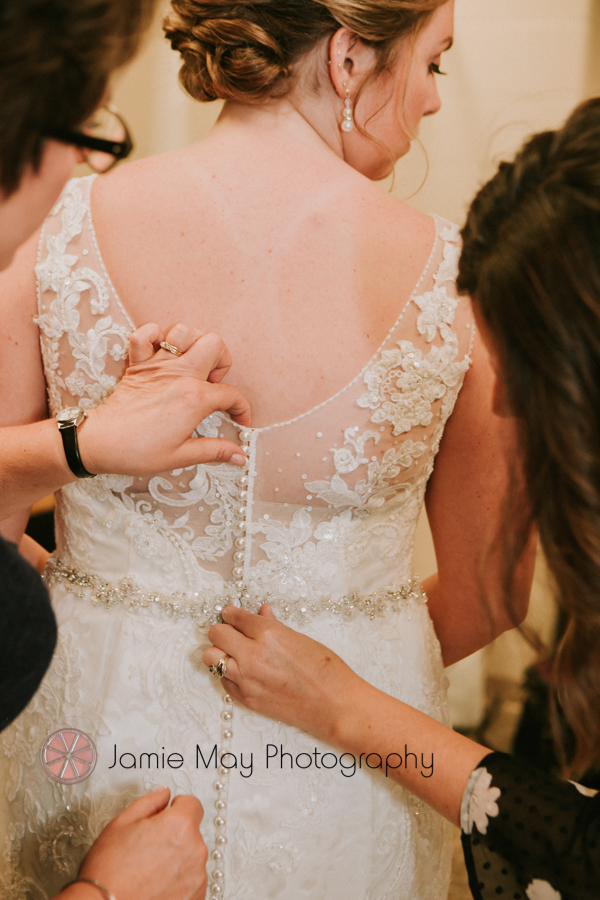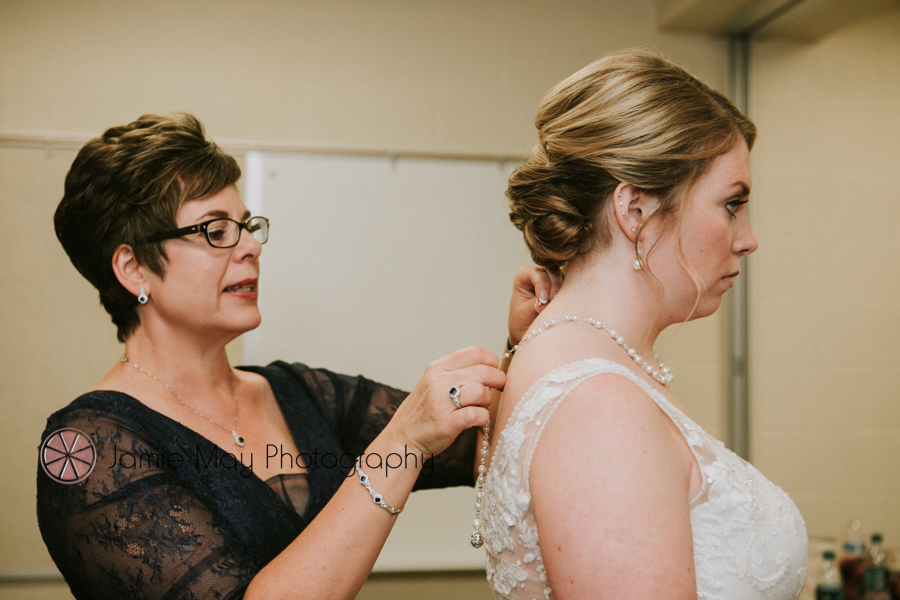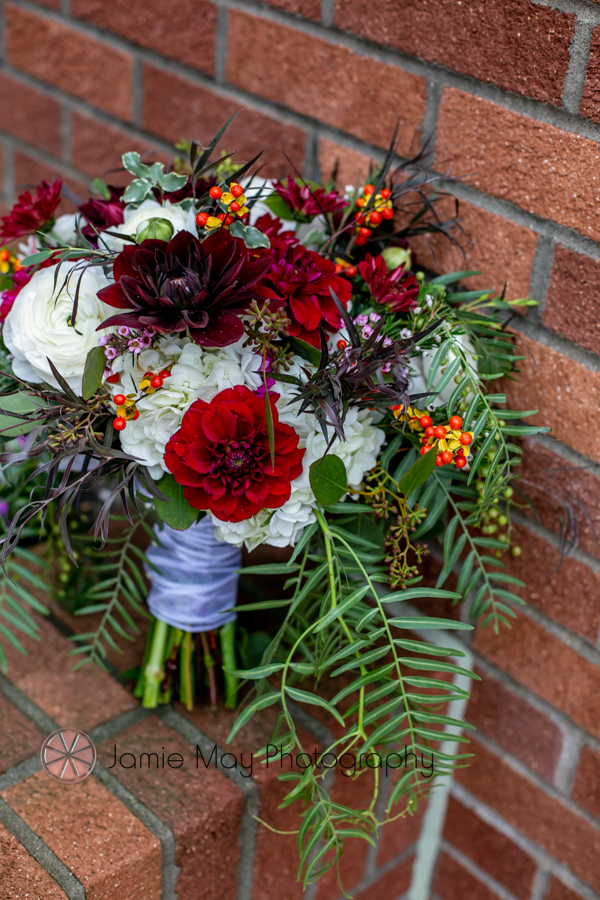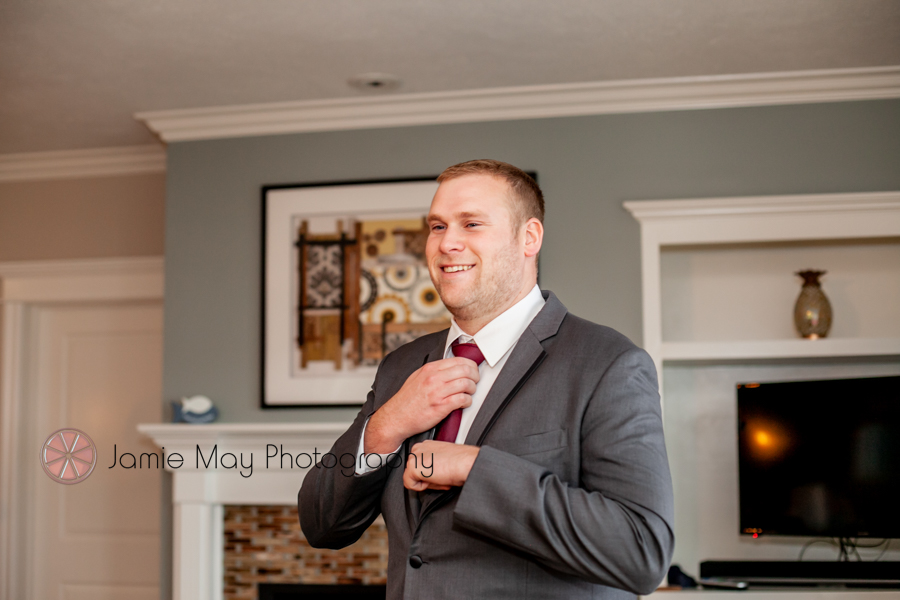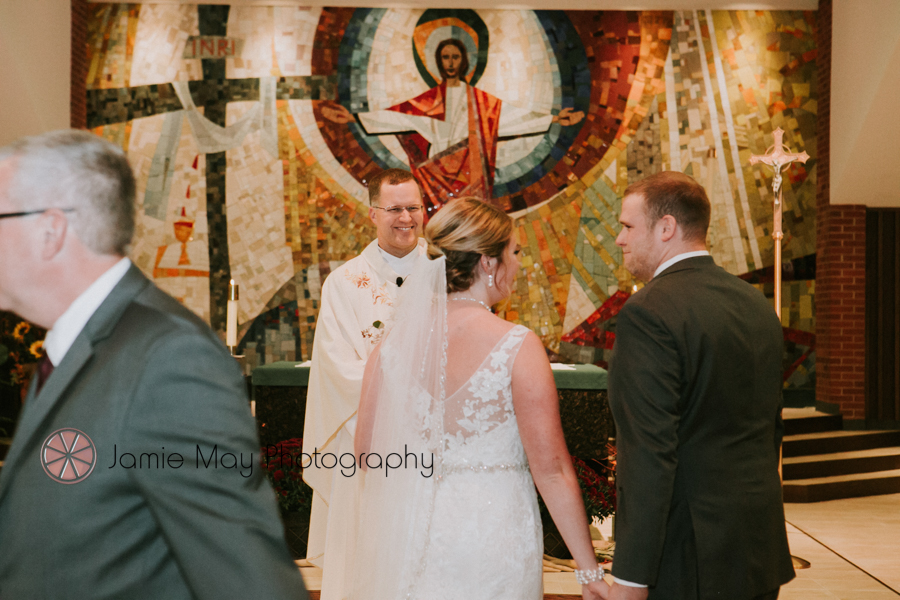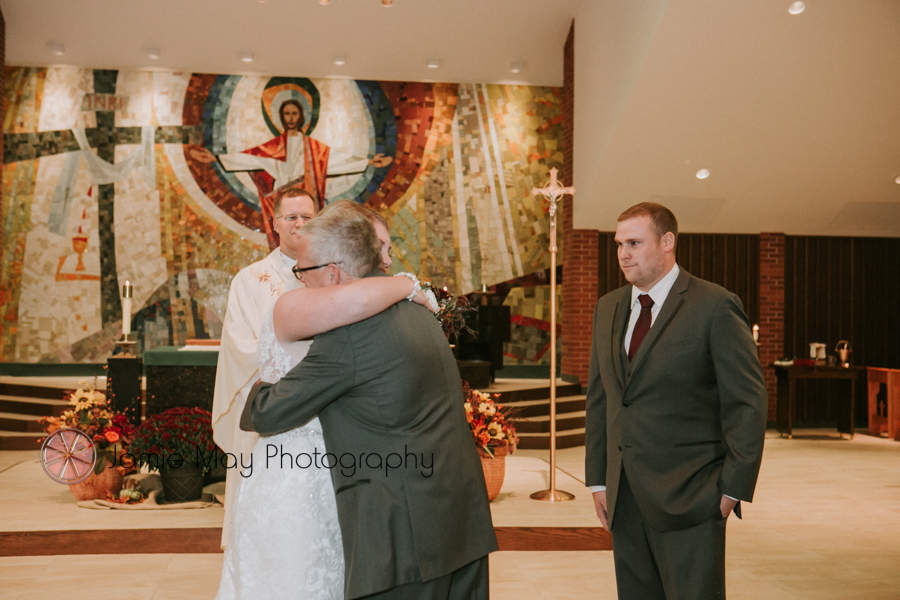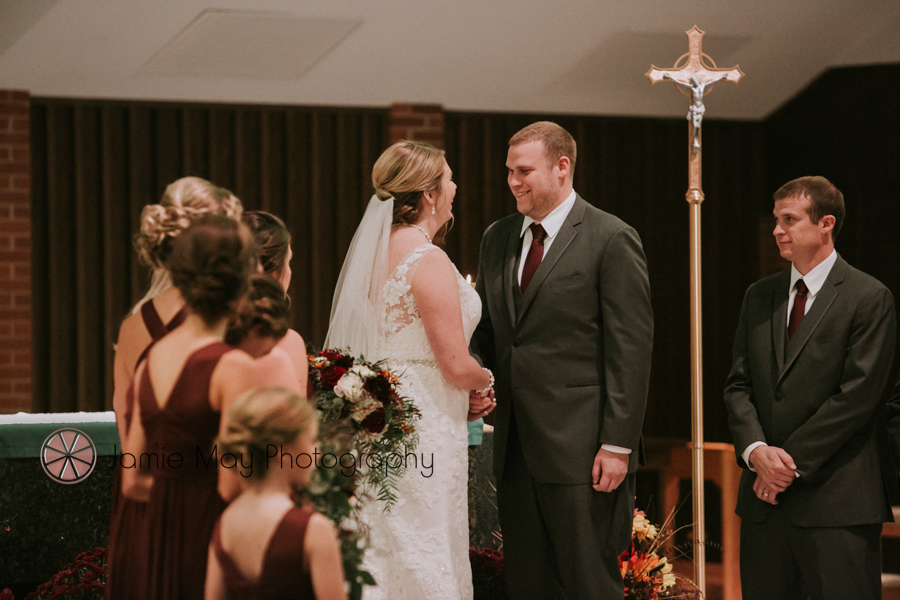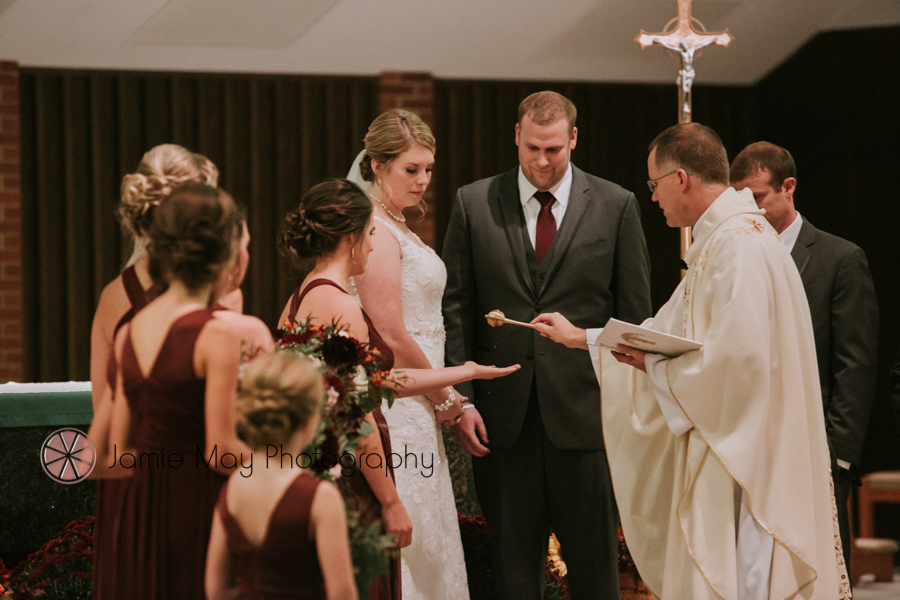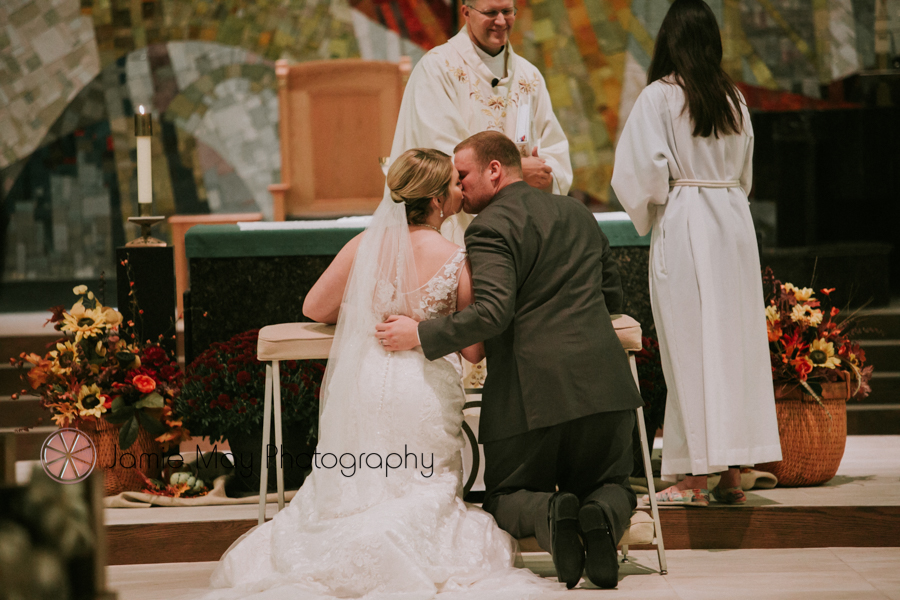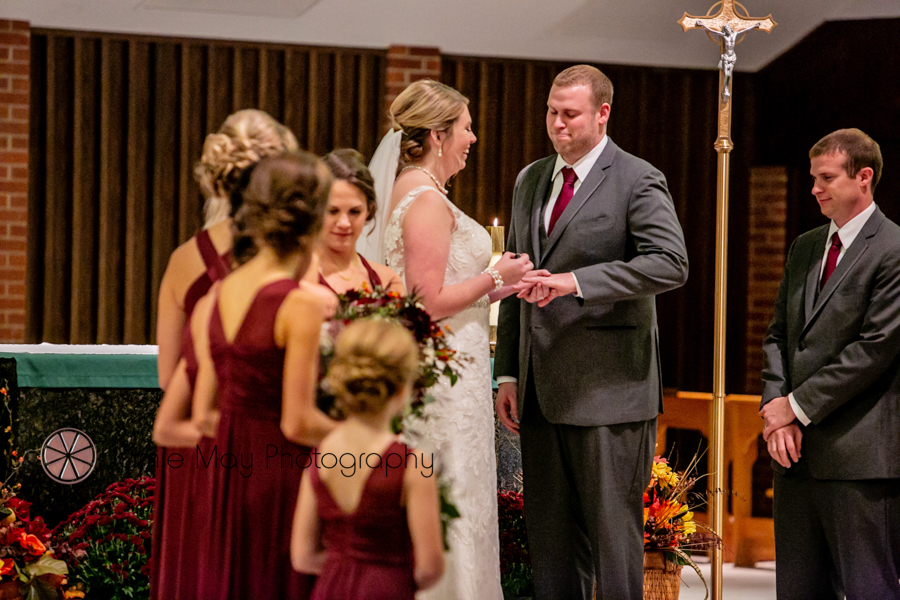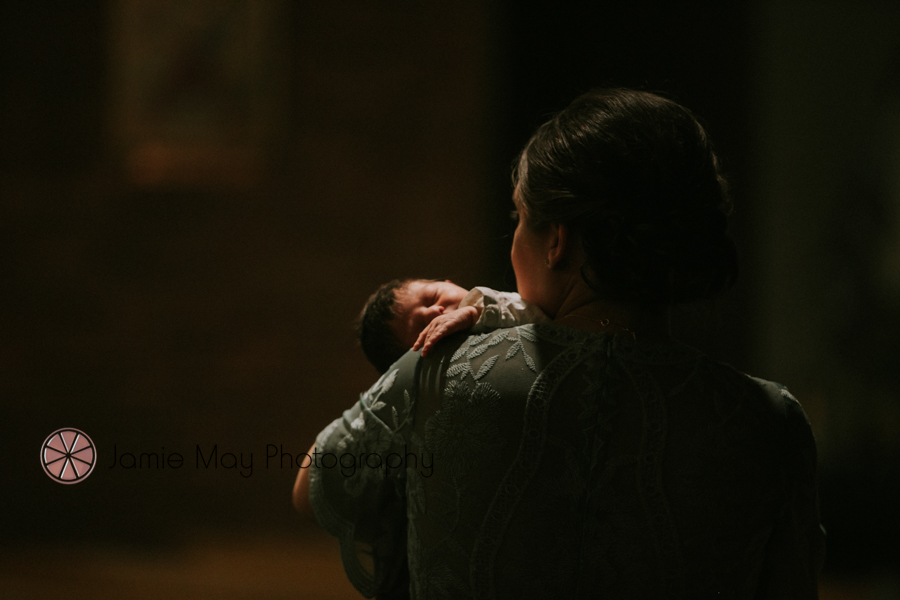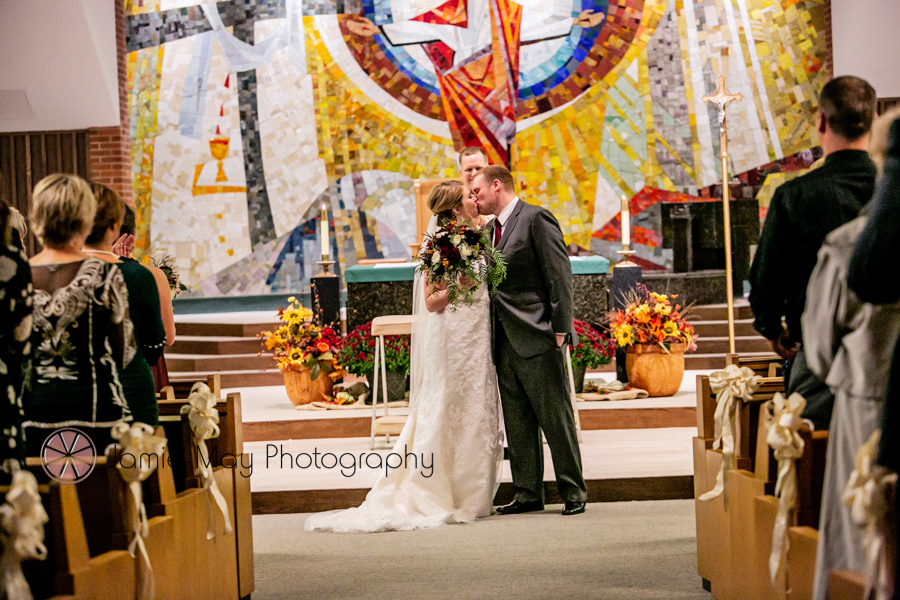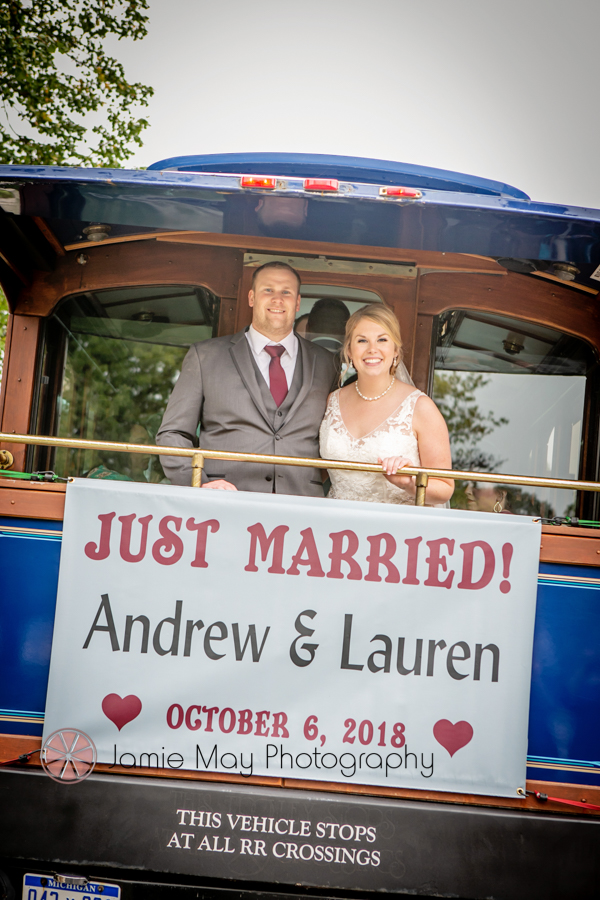 Formal Pictures…
After the ceremony, we went to the next location to photograph the bridal party.  Since she was having a fall themed wedding, a barn just made sense!  The rain did stop, and we were able to photograph for the next hour, as we traveled and took pictures!  The mosquitos that day were dangerous! They were everywhere and about 15 minutes into photographing, poor Lauren was getting welts.  I hope I put her mind to rest that I could care for it in post-work, she was so relieved!   We can all go through a lot sometimes to get these pictures.  We finished the pictures at Rycenga Park.
Reception…
Then, Marie and I headed to the reception sight a little before the bride and groom, which gave us some time to capture the reception before they arrived.  I was in awe of all her amazing details. Her fall themed wedding came to life!  Up to that point, I already knew she picked rich maroon, bridesmaids dress, and her flowers!!! So gorgeous.
Fall Themed Came to Life
I love dahlias, another perk about a fall wedding!!  But at the reception, the fall themed took life, desserts with the leaf-formed cookies, and the stacks of donuts and the sprinkled cupcakes, the pumpkins and signage.  Furthermore, on the guest tables were the trees with branches. The cider that was provided and the fallen leaves on the table.  Everything was so darling.
Andrew and Lauren are such delightful people. They were so pleasant and kind to work with. I was so thrilled to be a part of their beautiful wedding day, as they committed their lives to each other.  I can tell that they are so in love with each other, their faces light up when they are together.  There were a few very special dances, dedicated to her grandpa and him with one of his aunts.  I had a few tears during that whole process.  This wedding definitely touched my heart.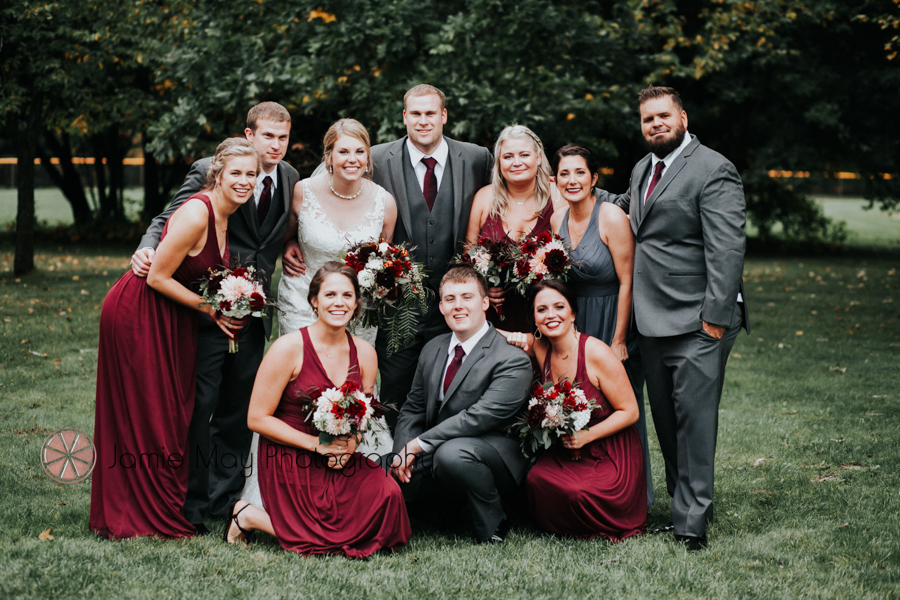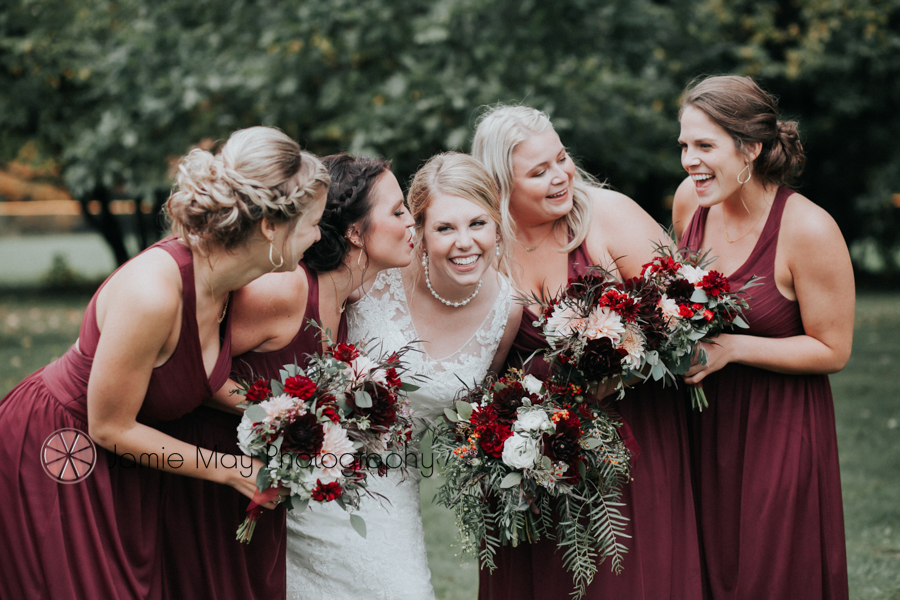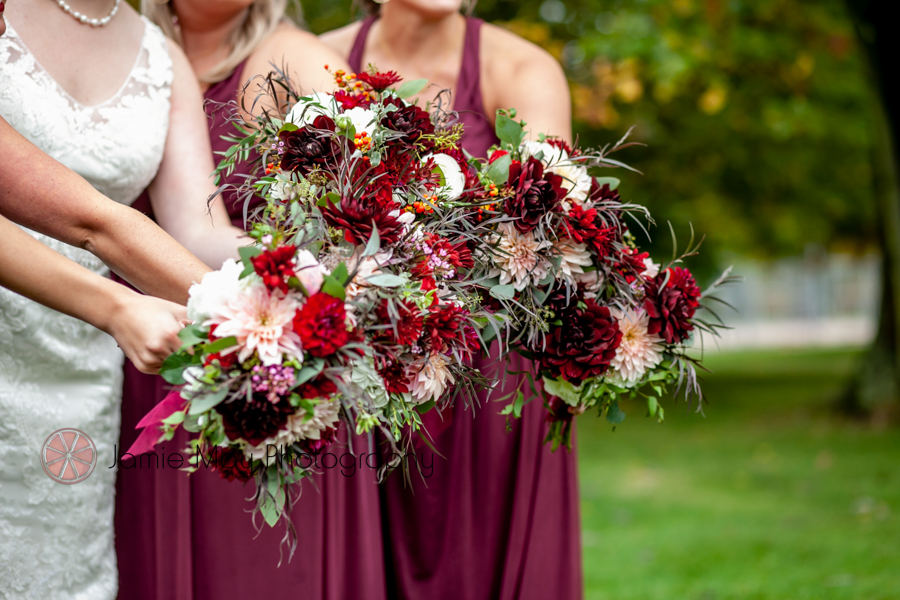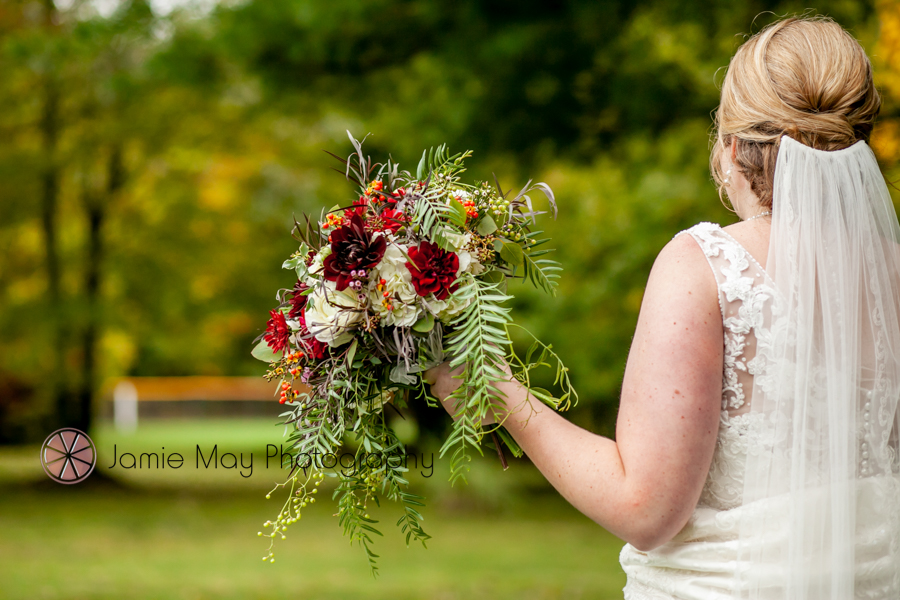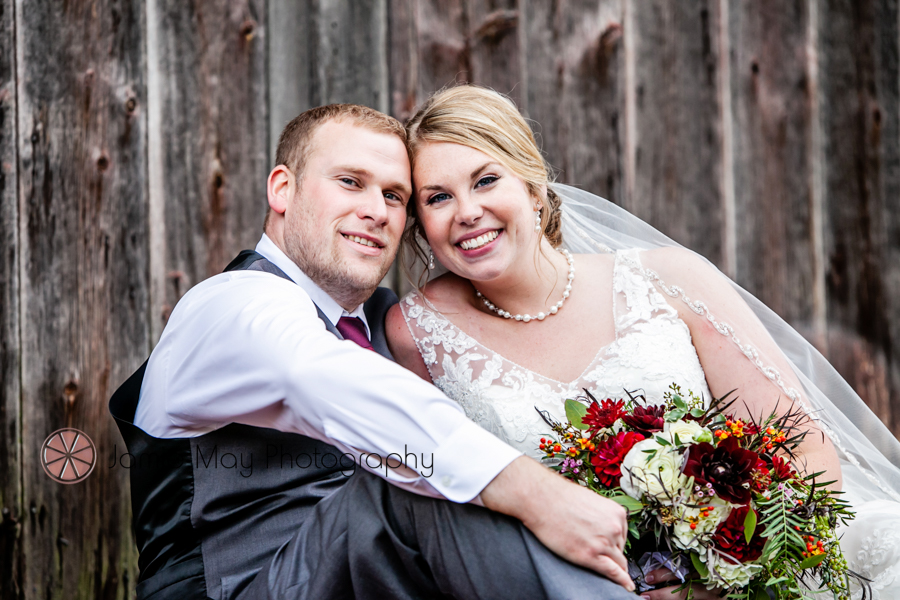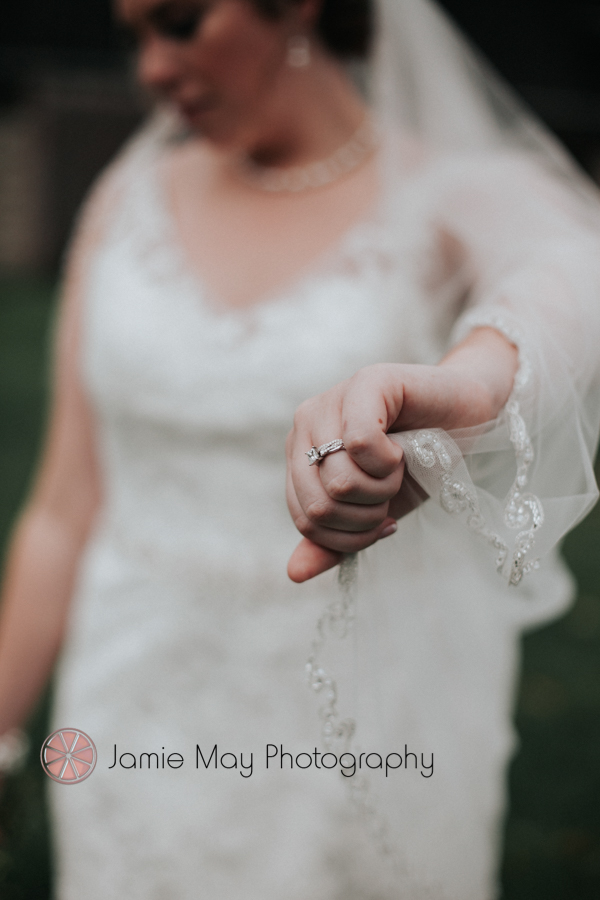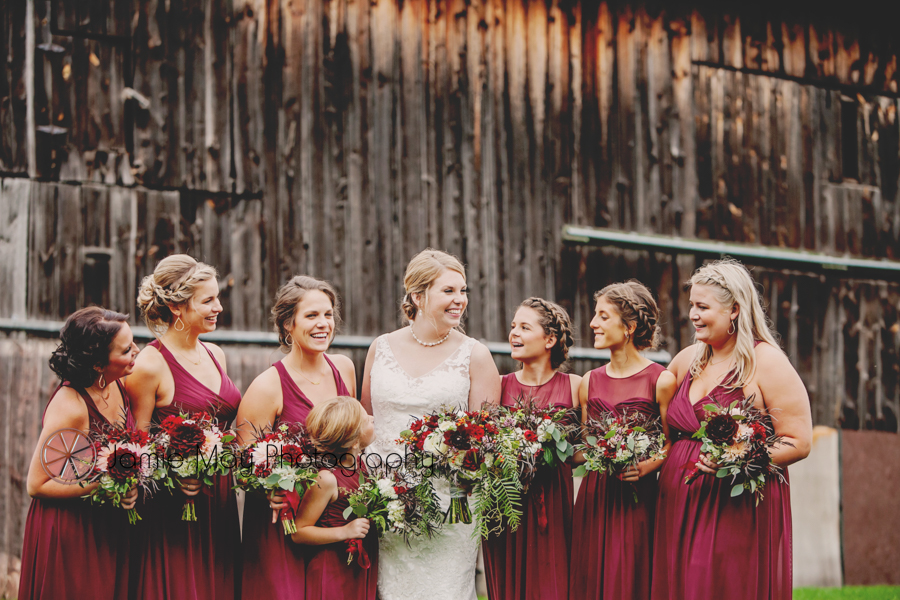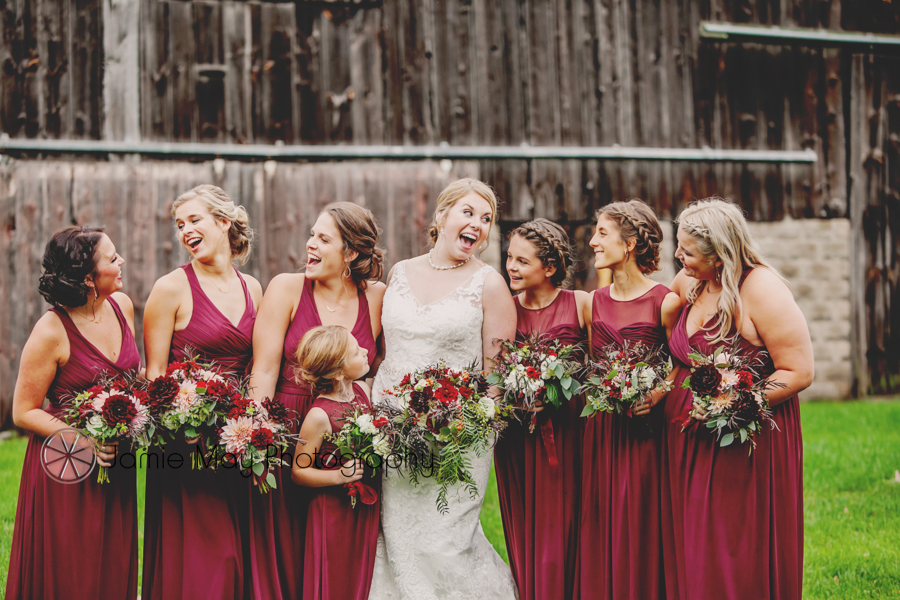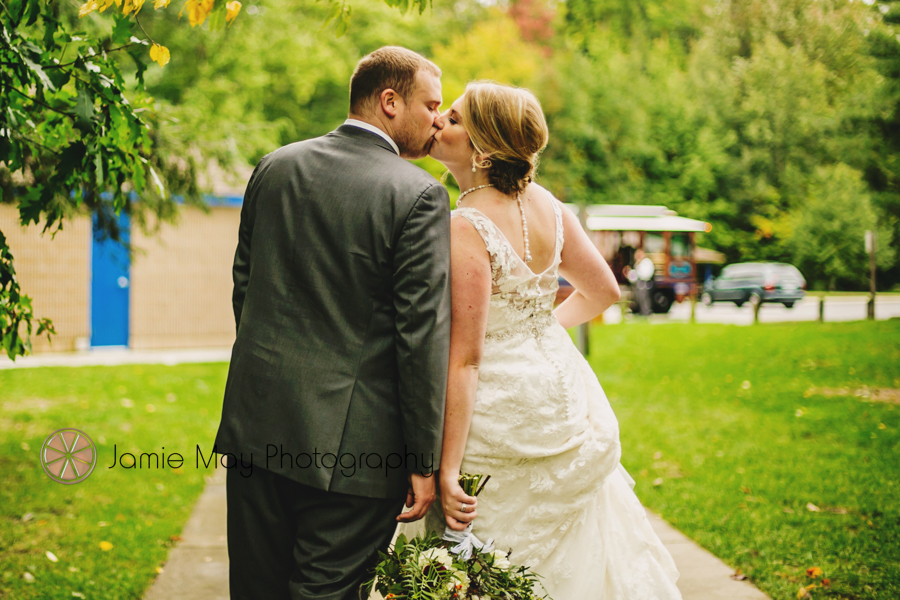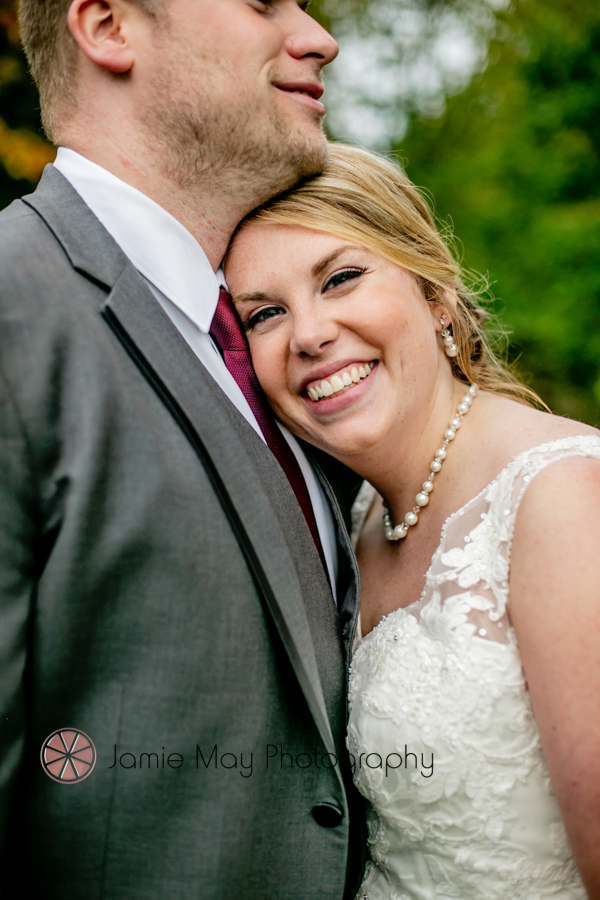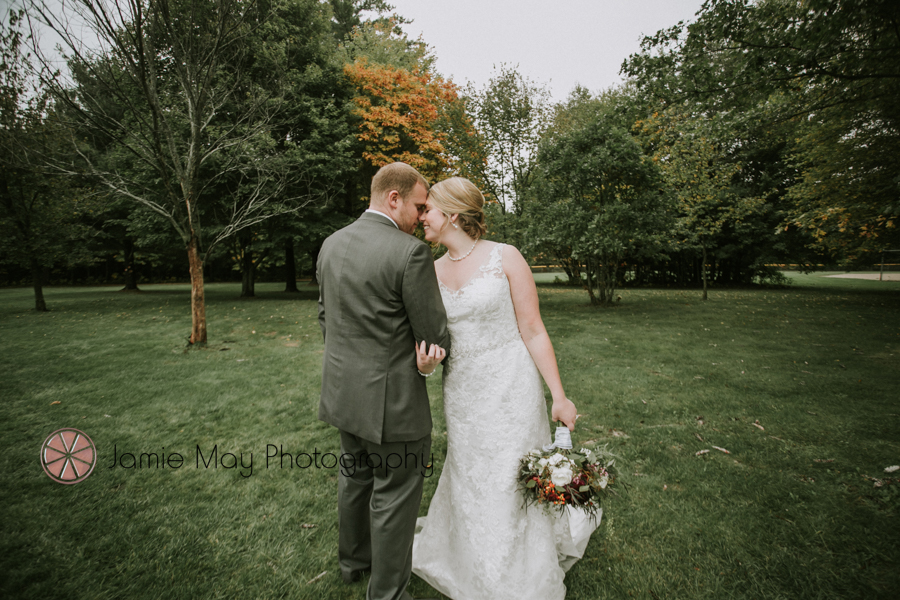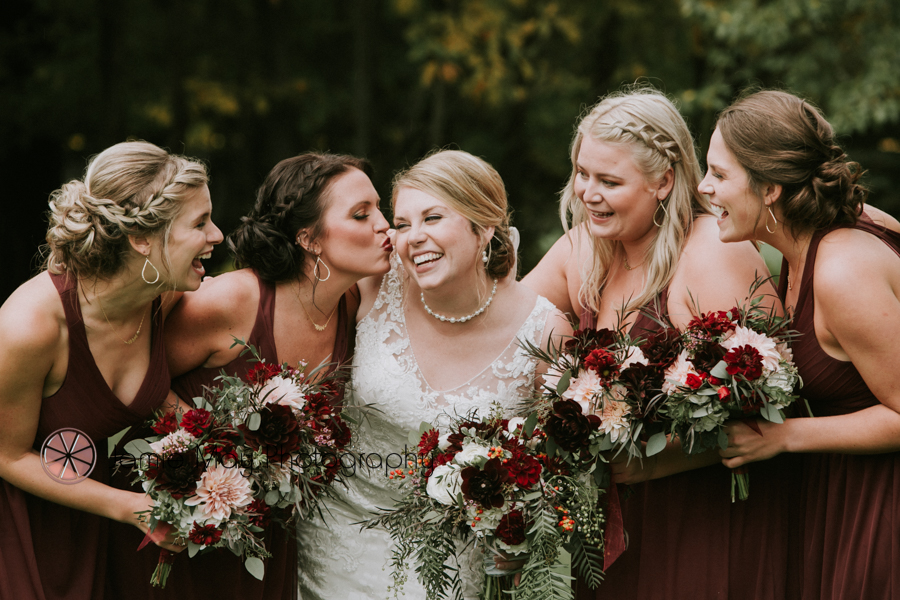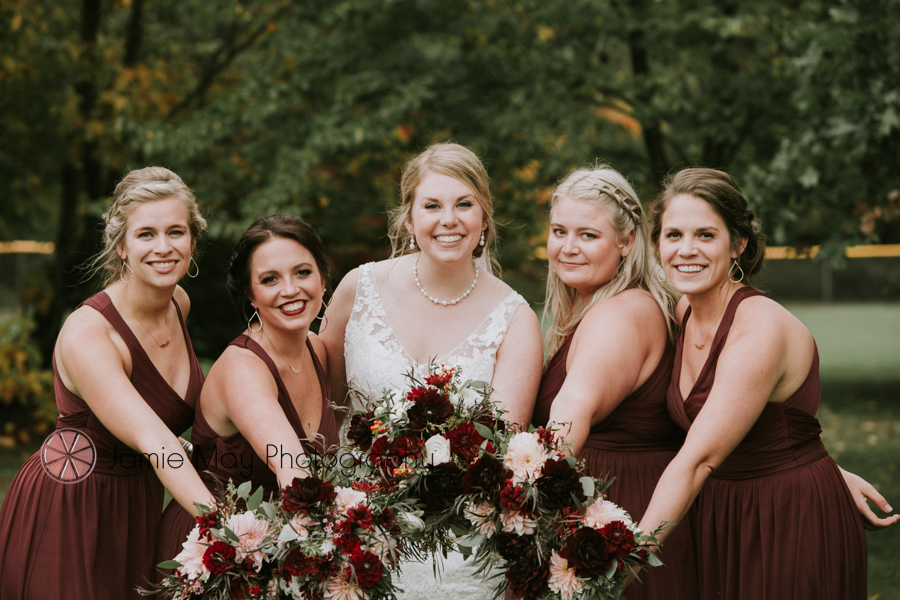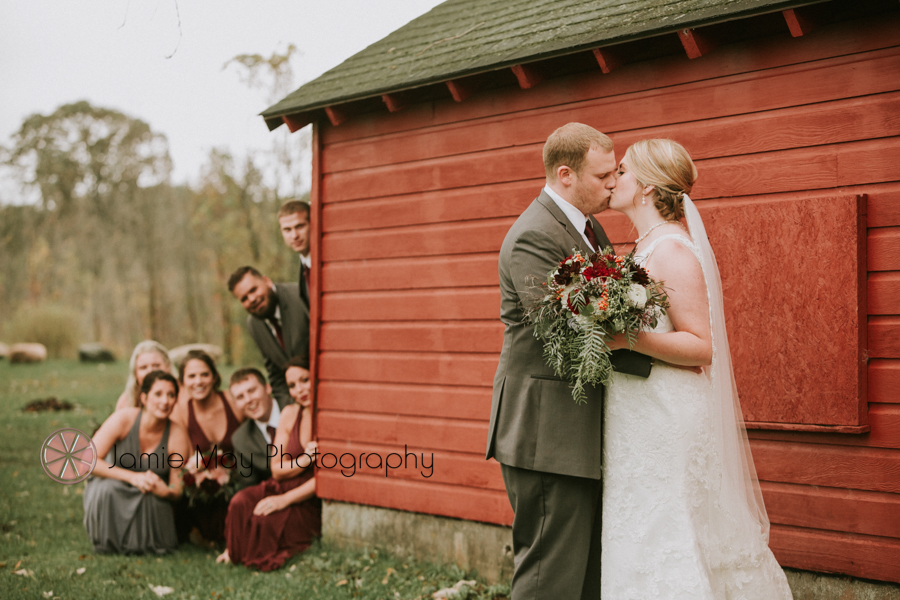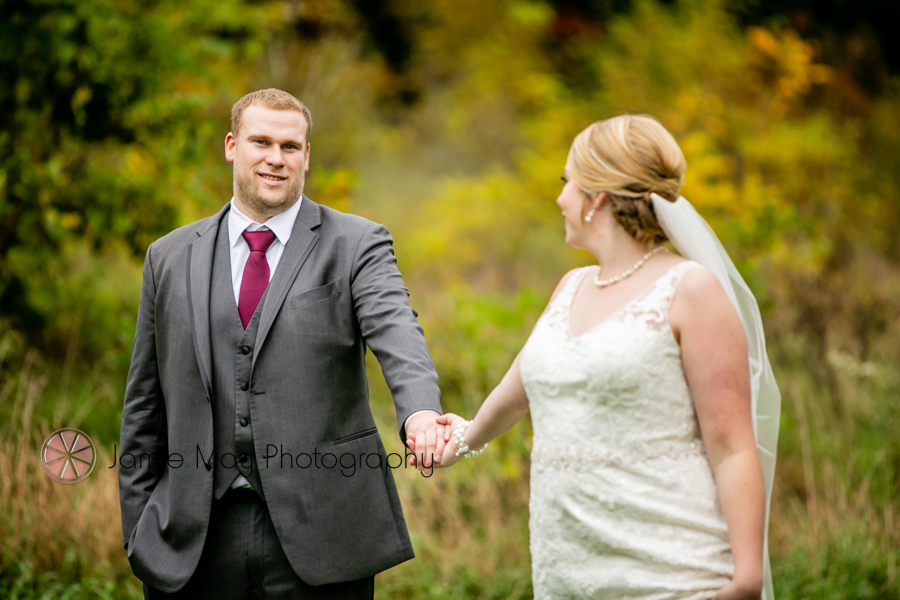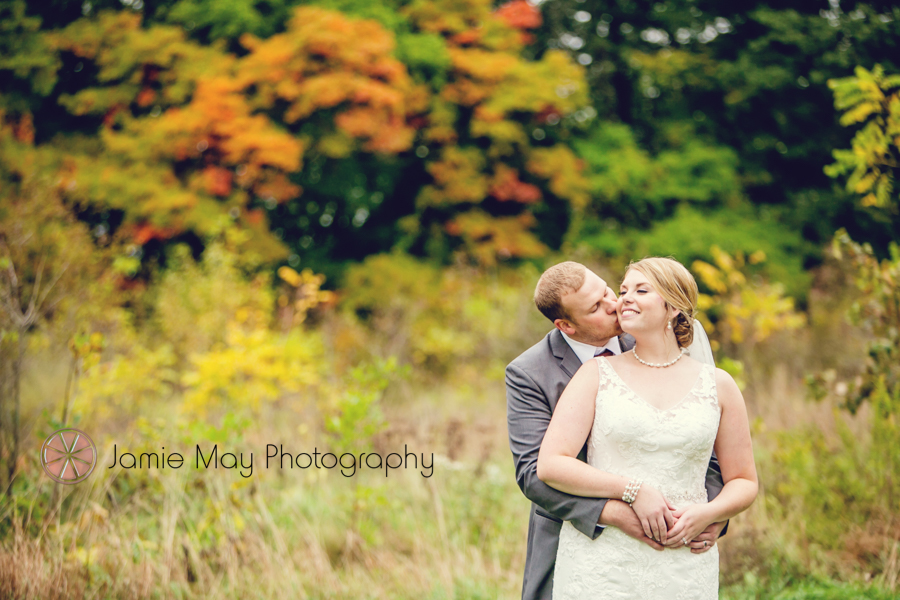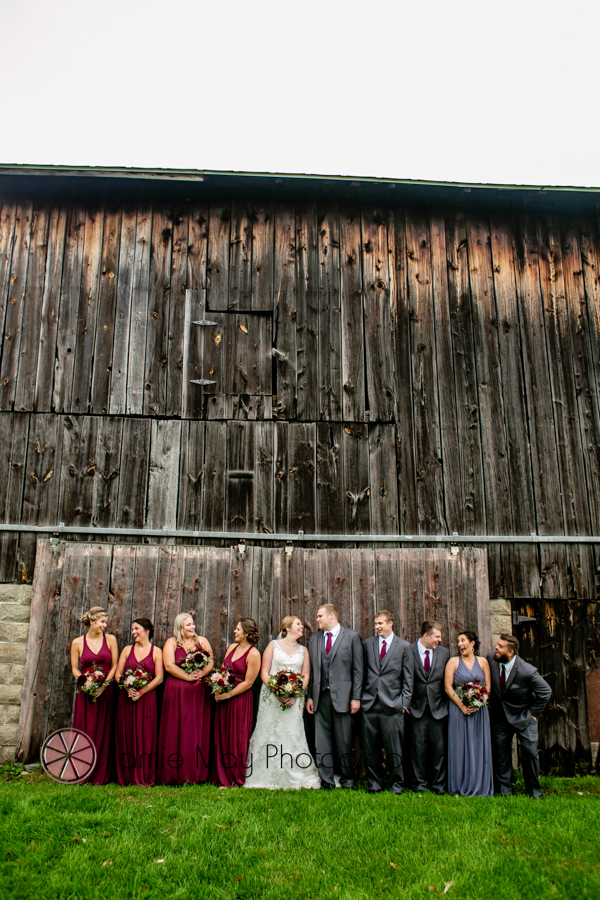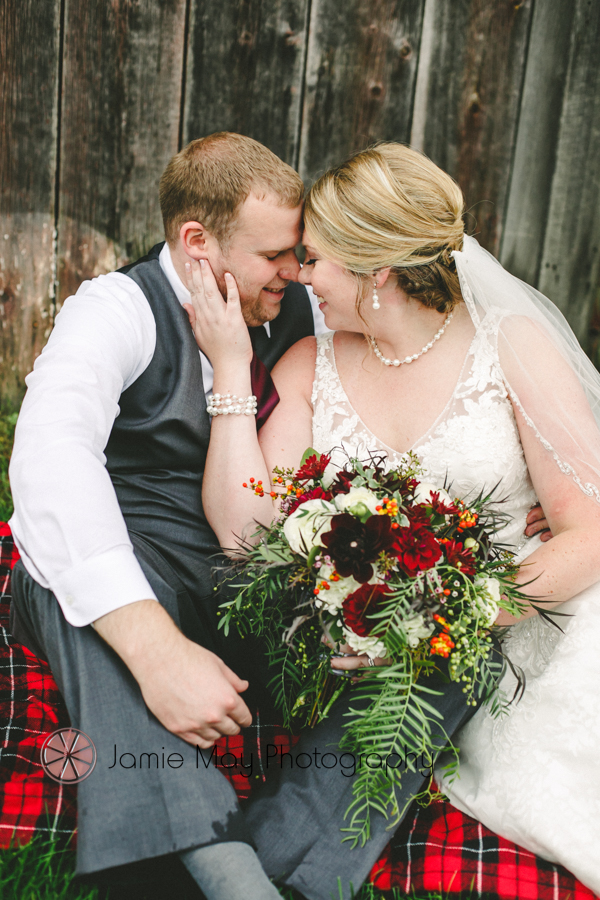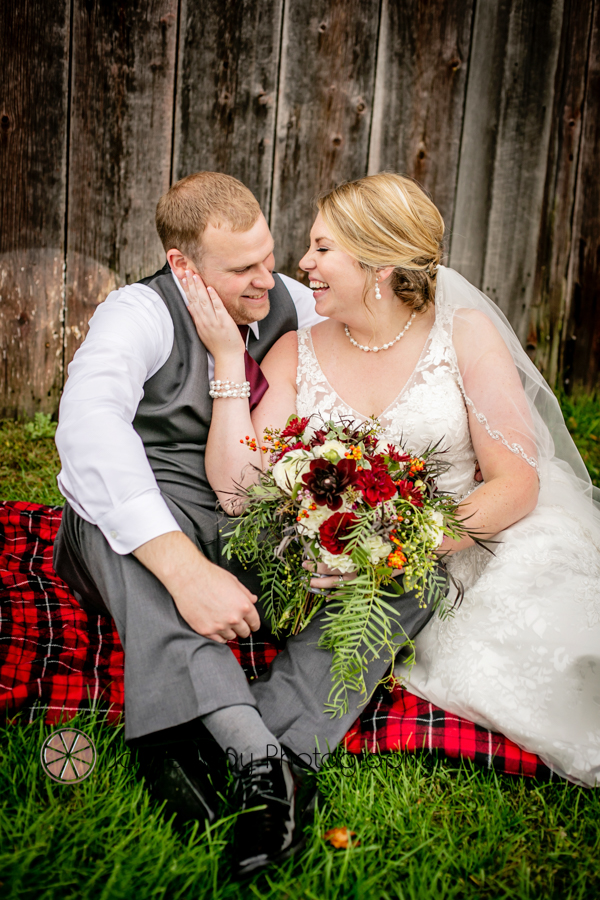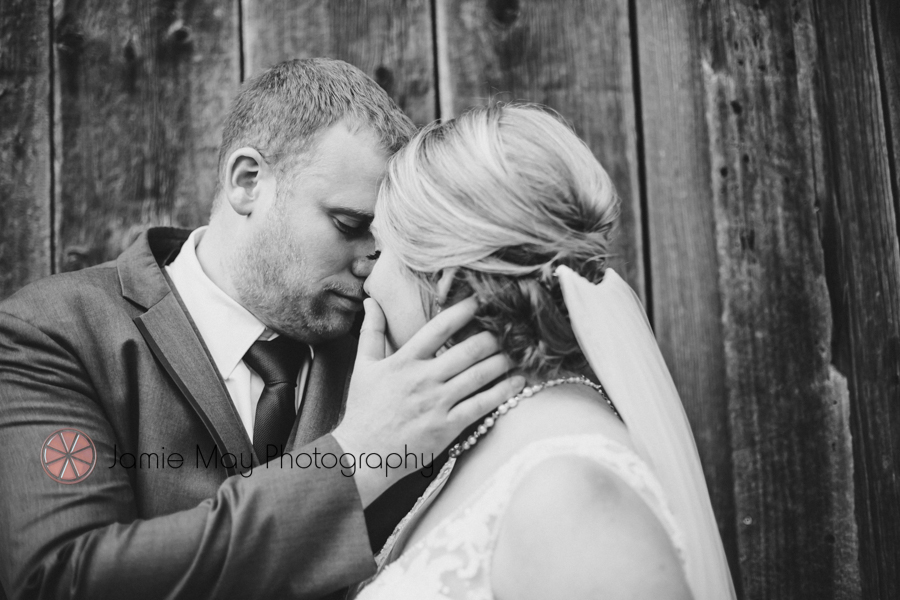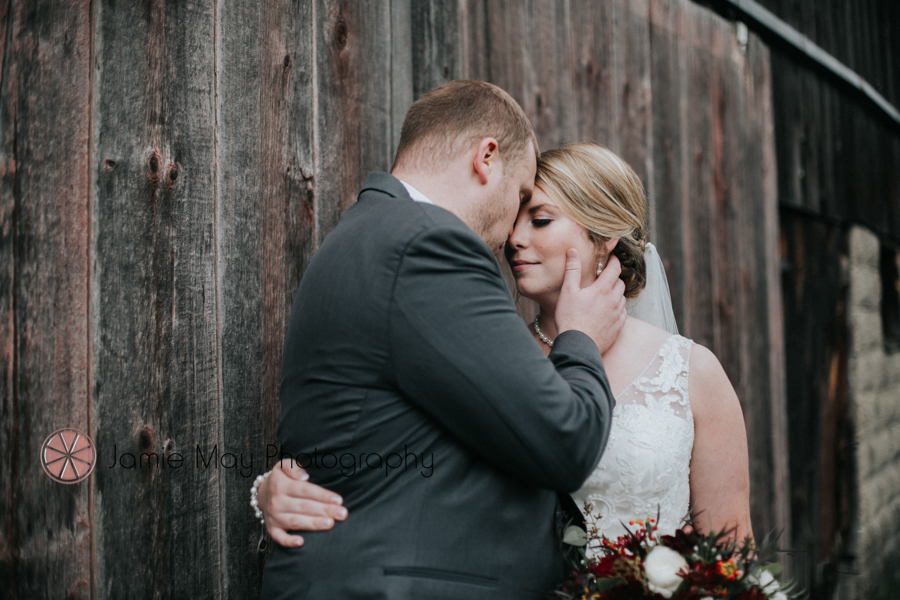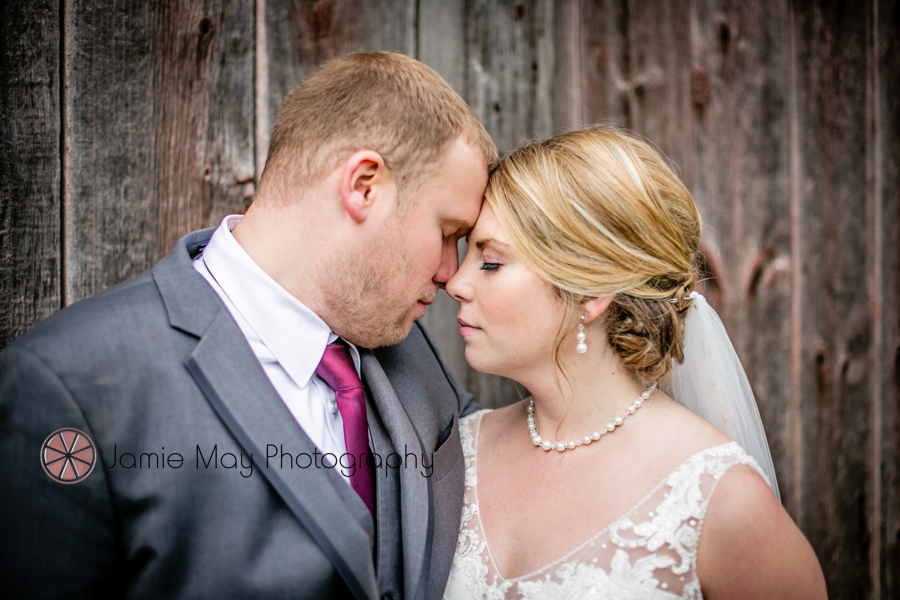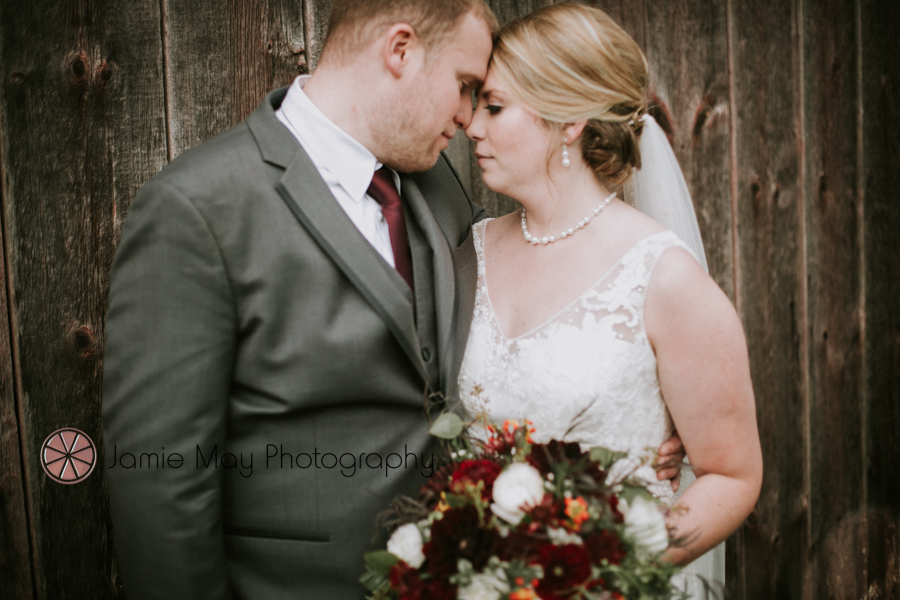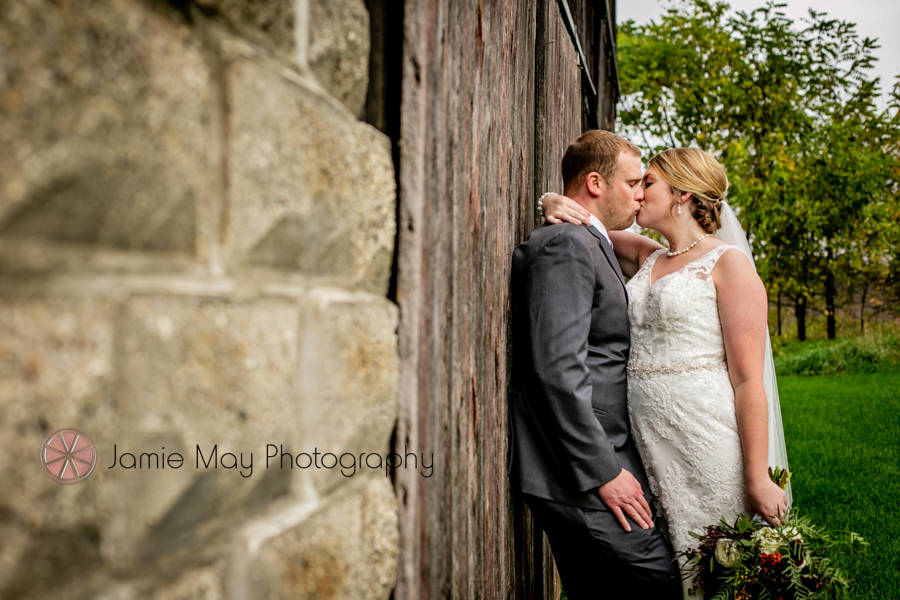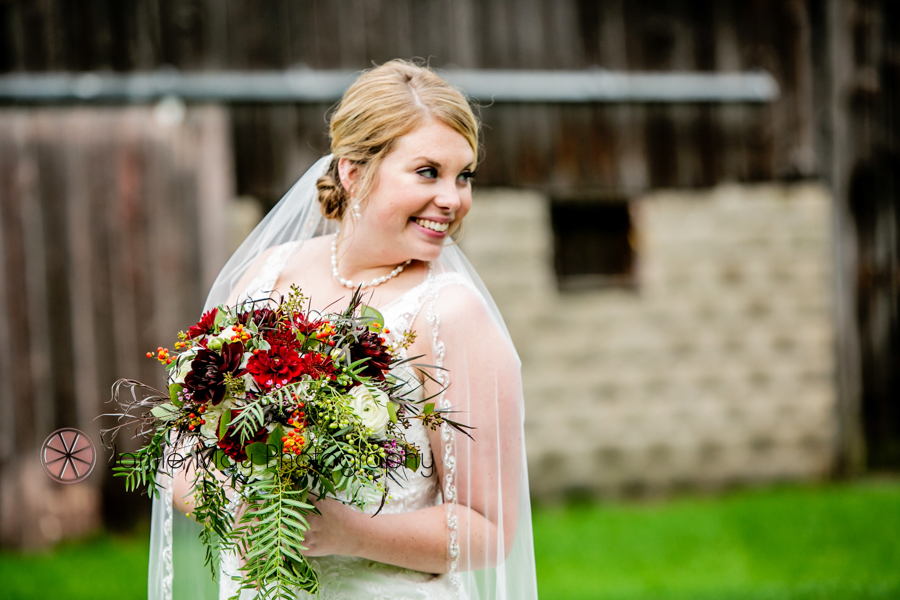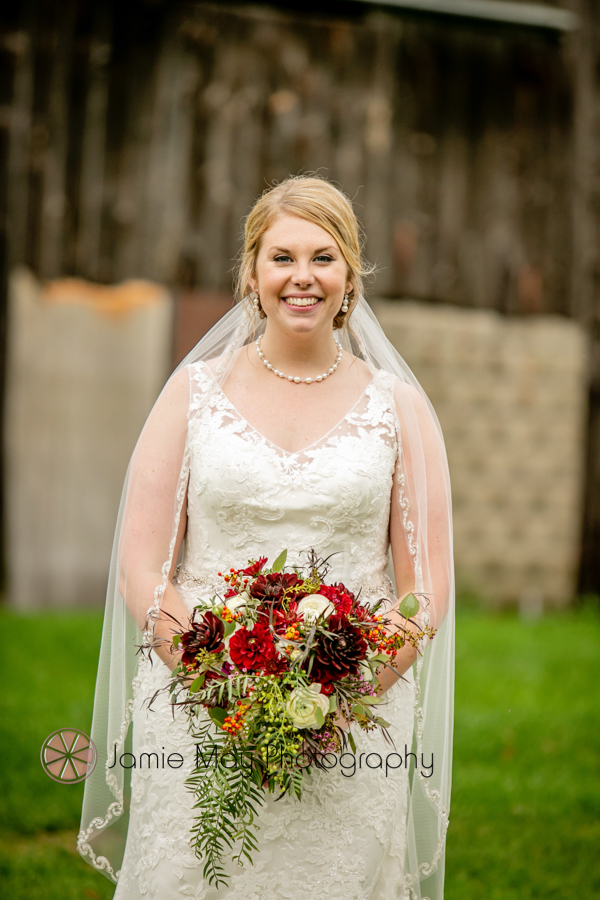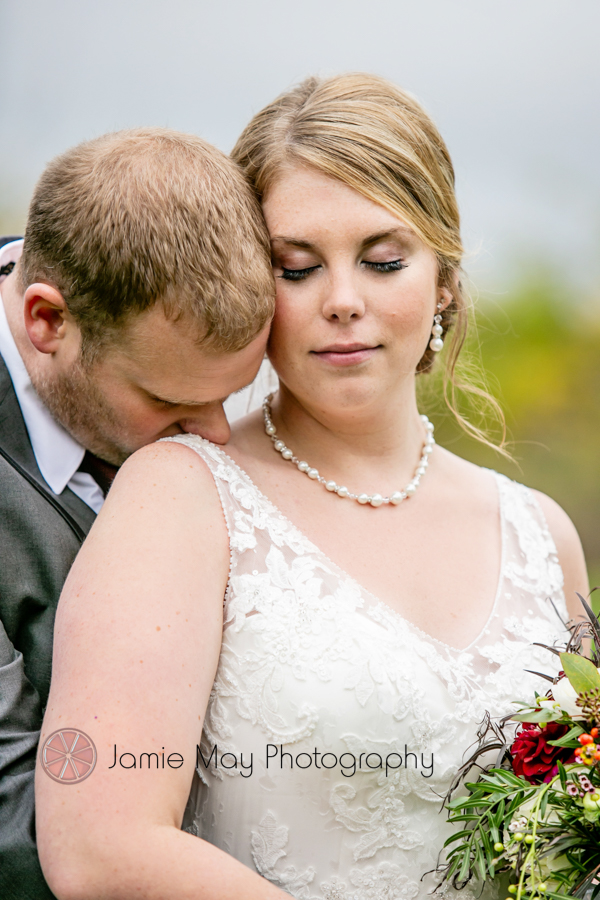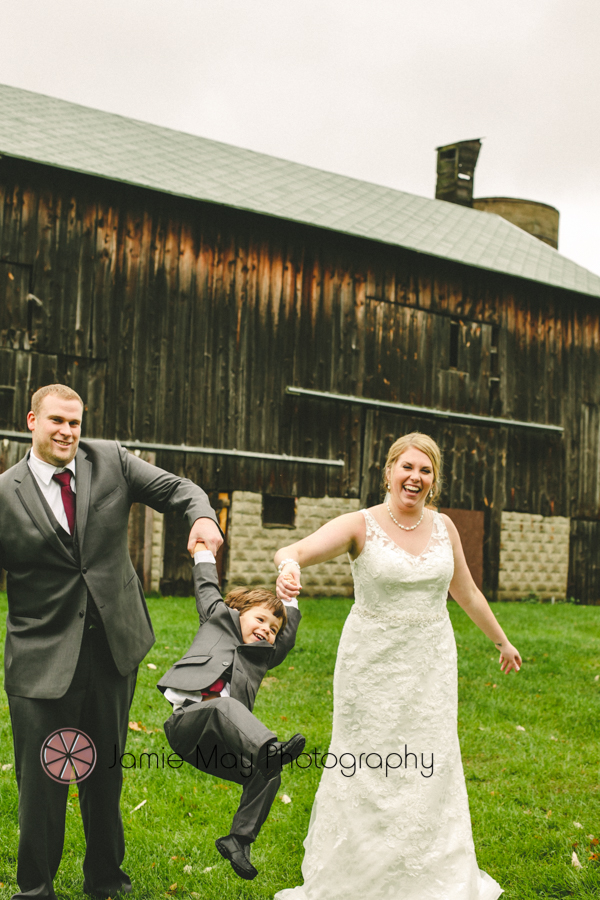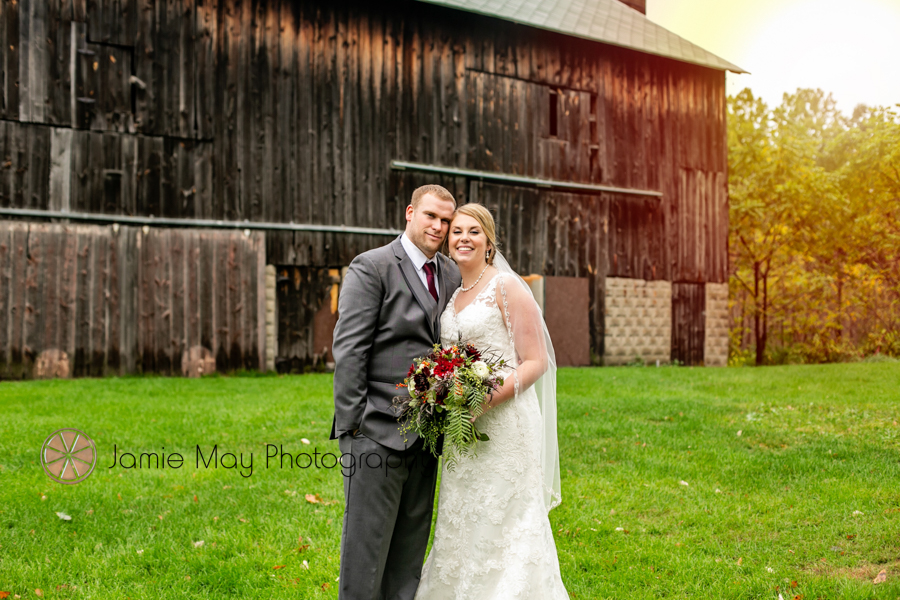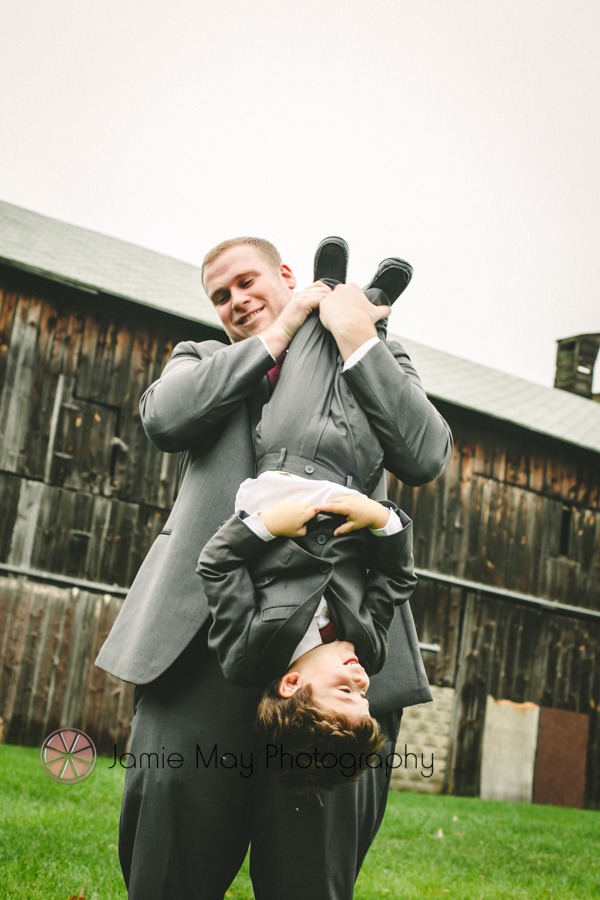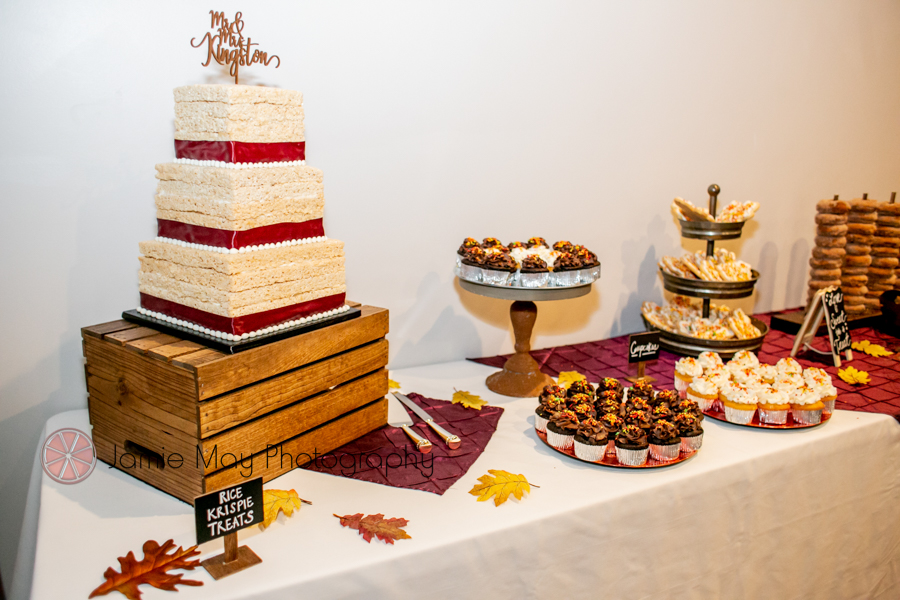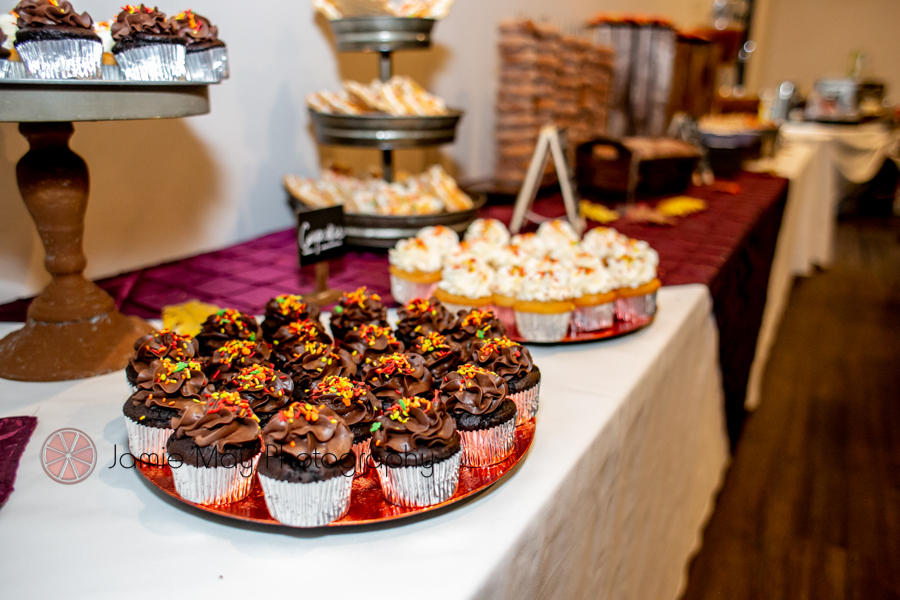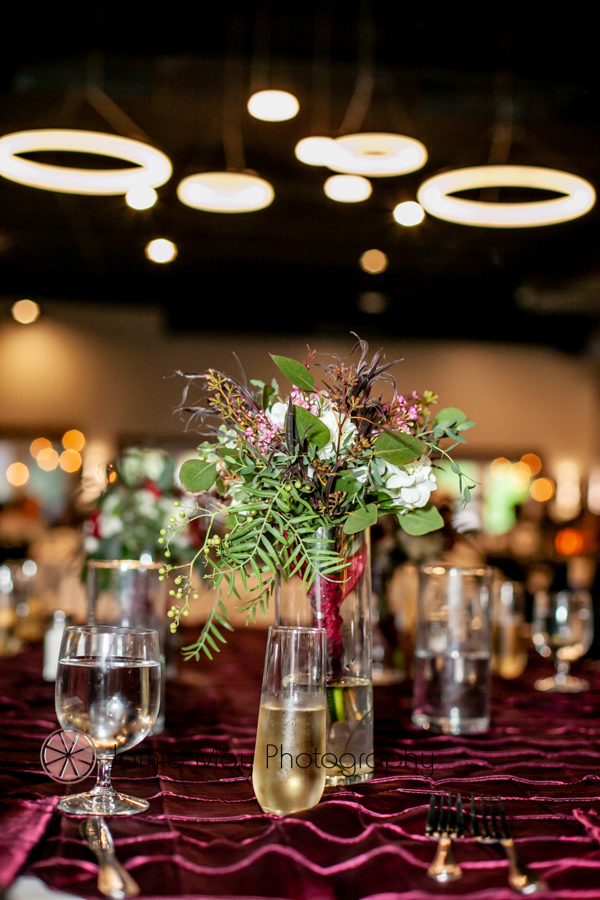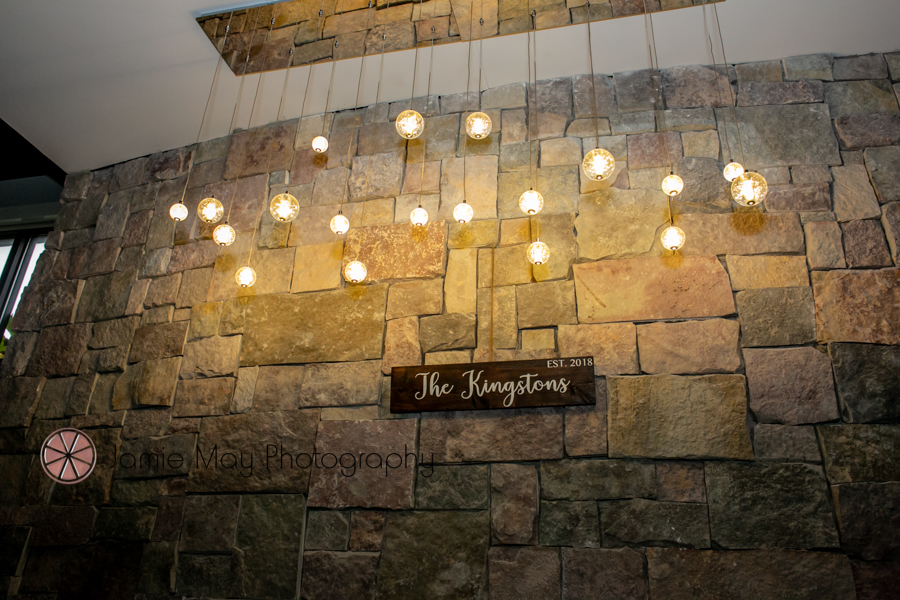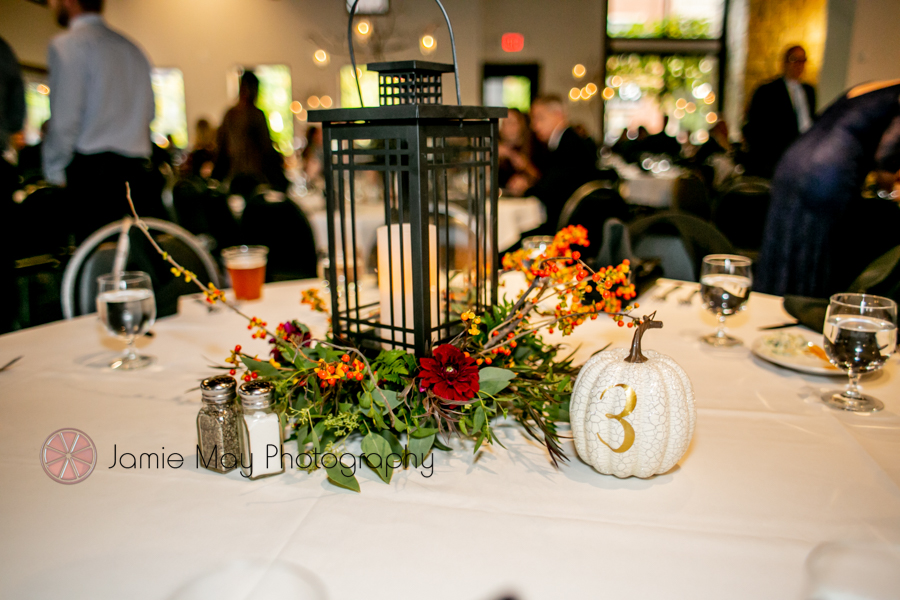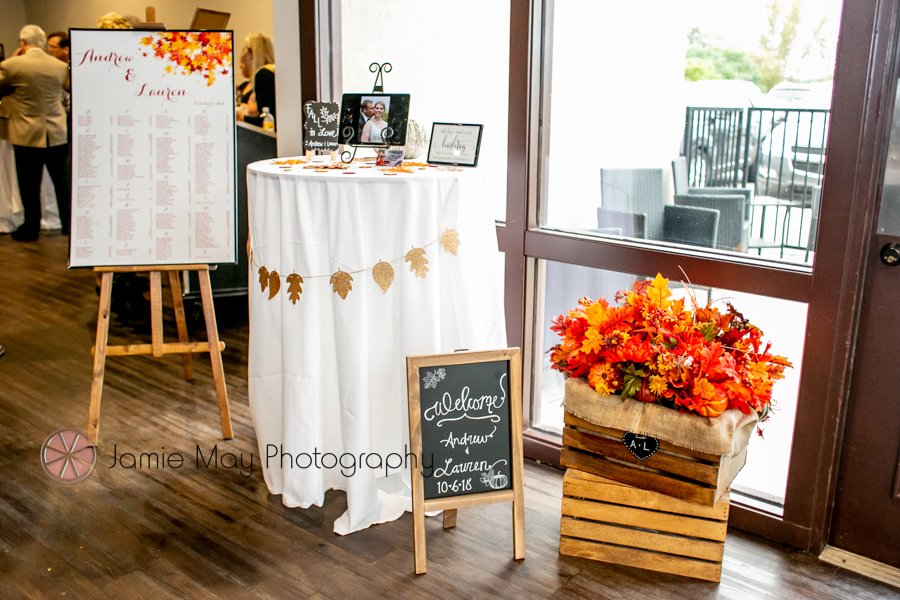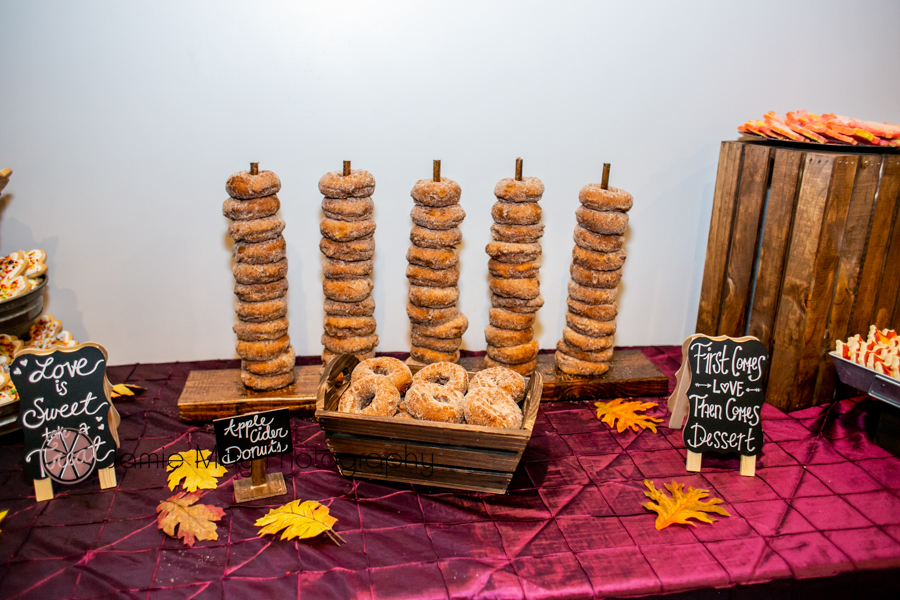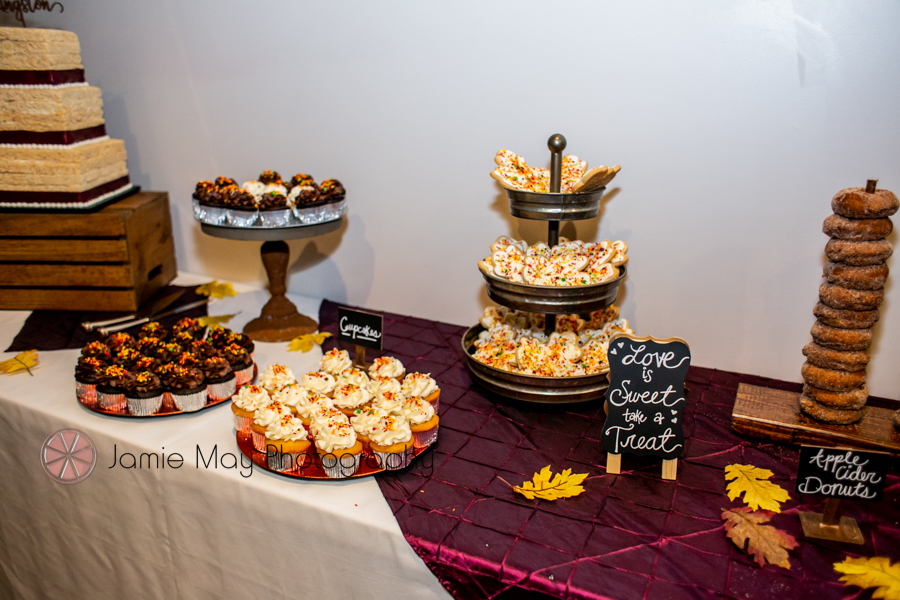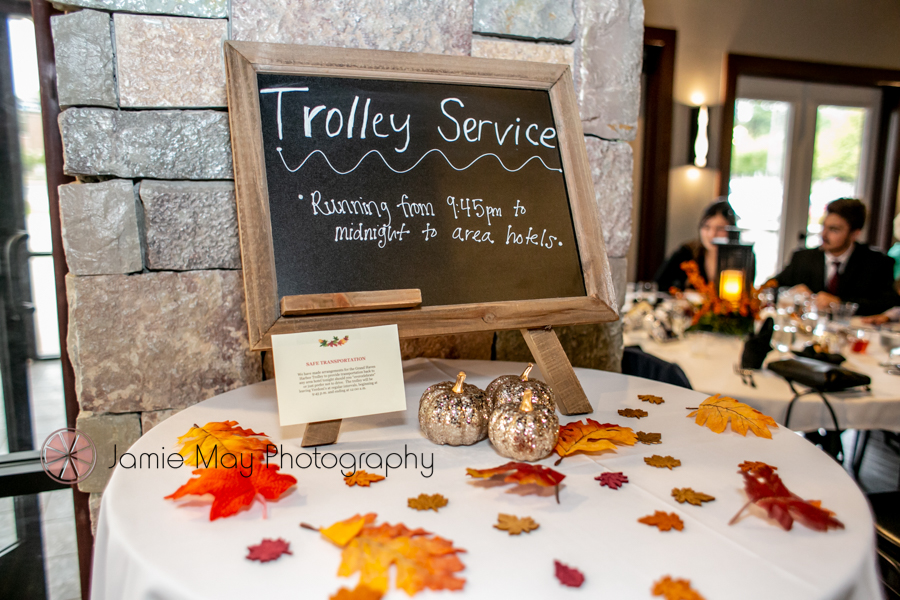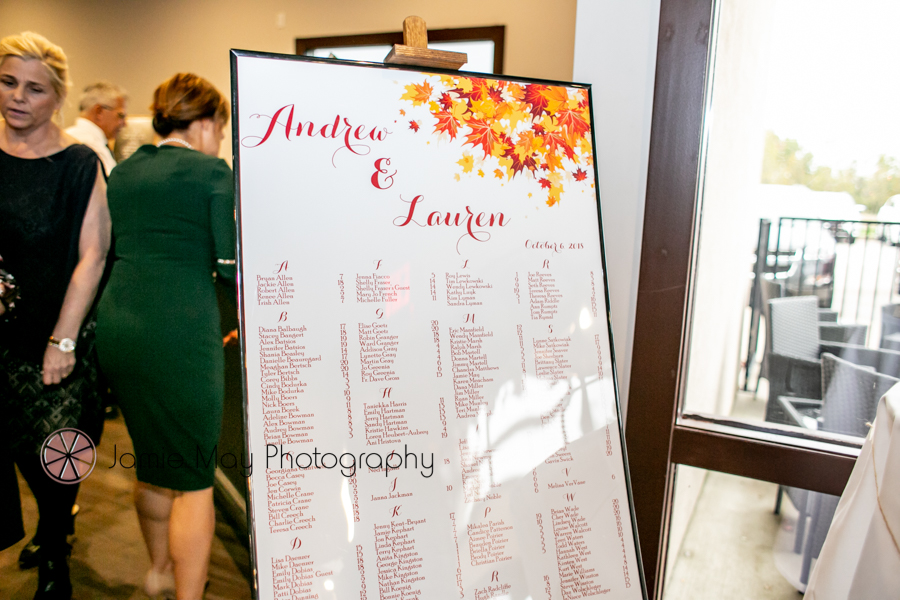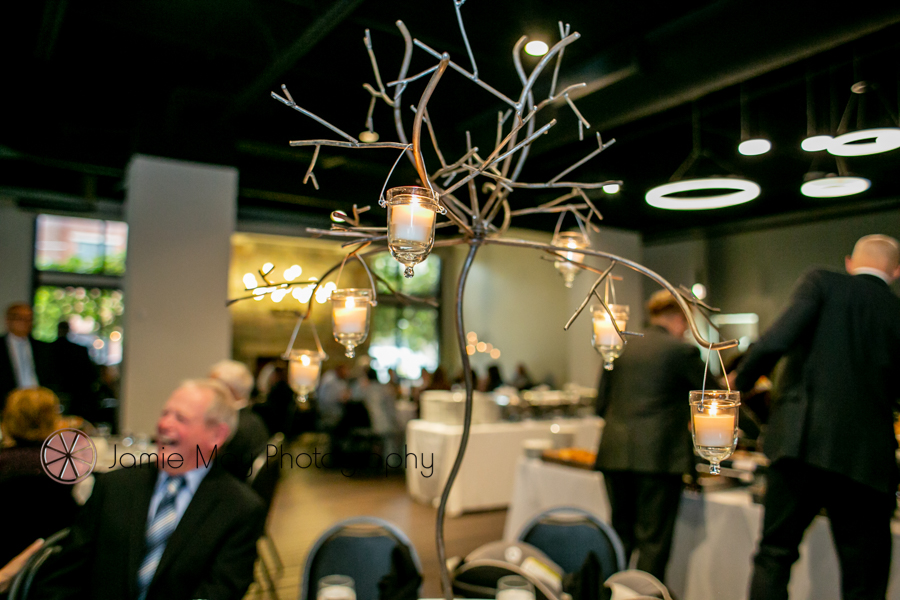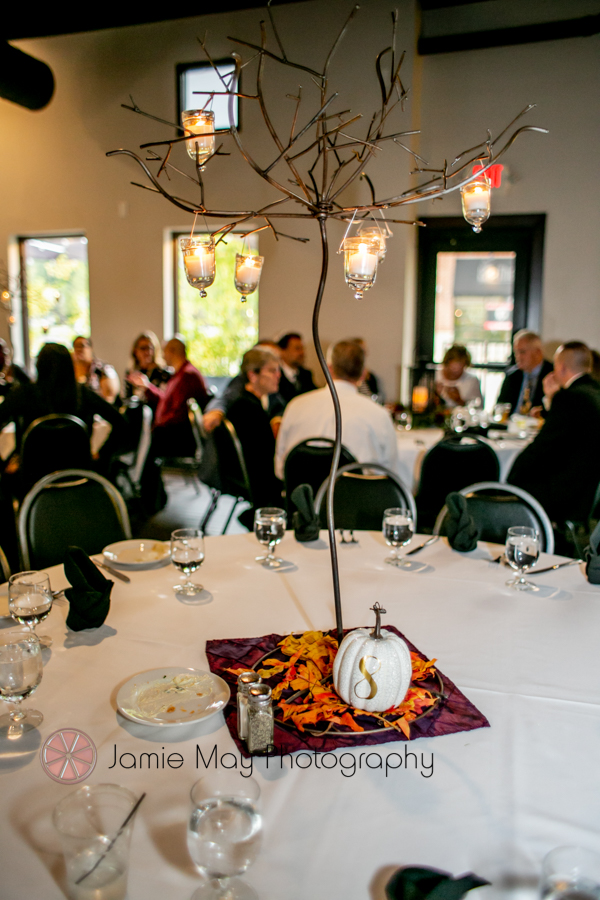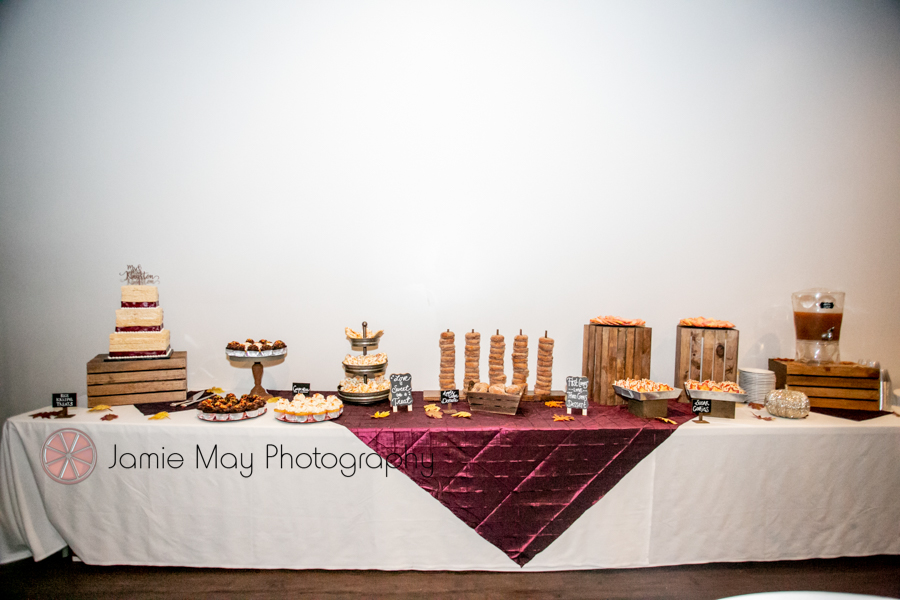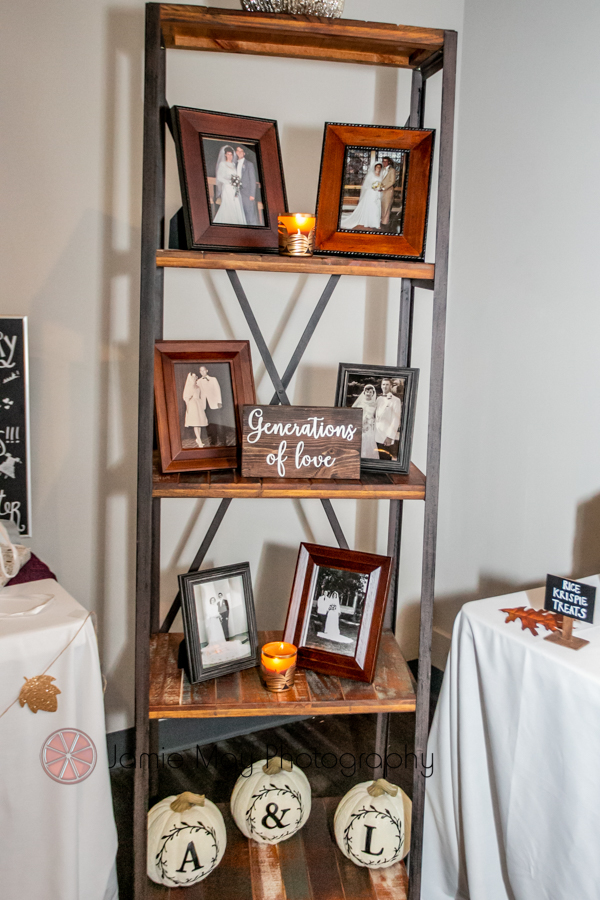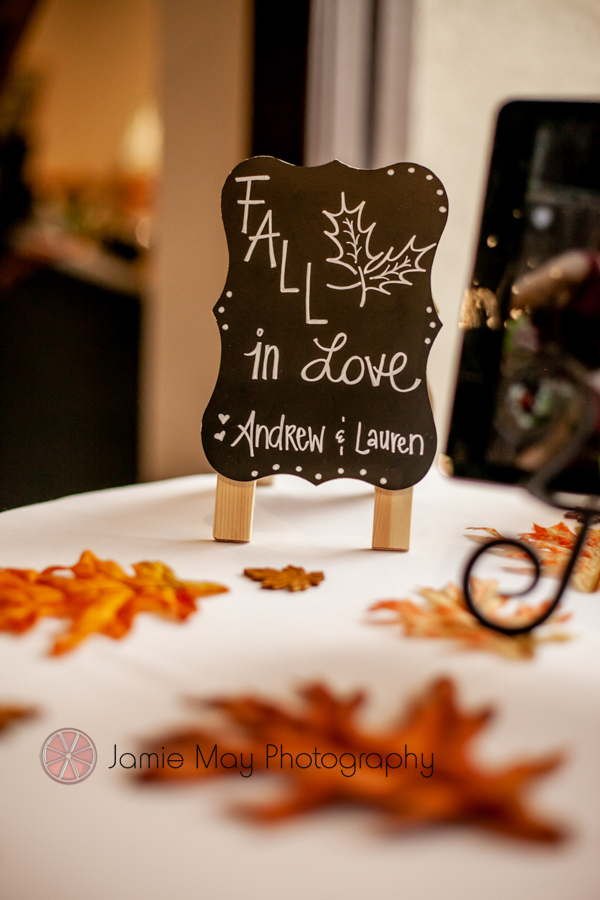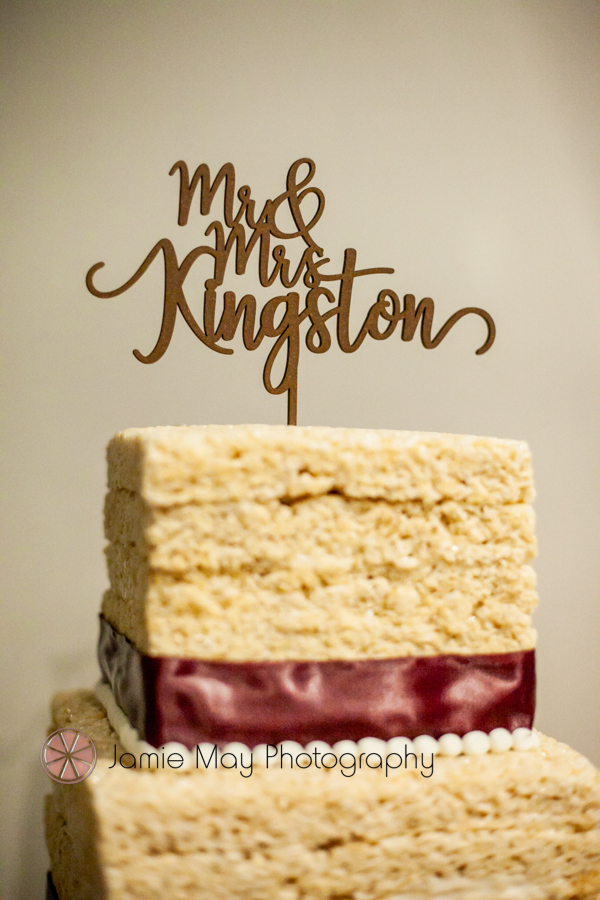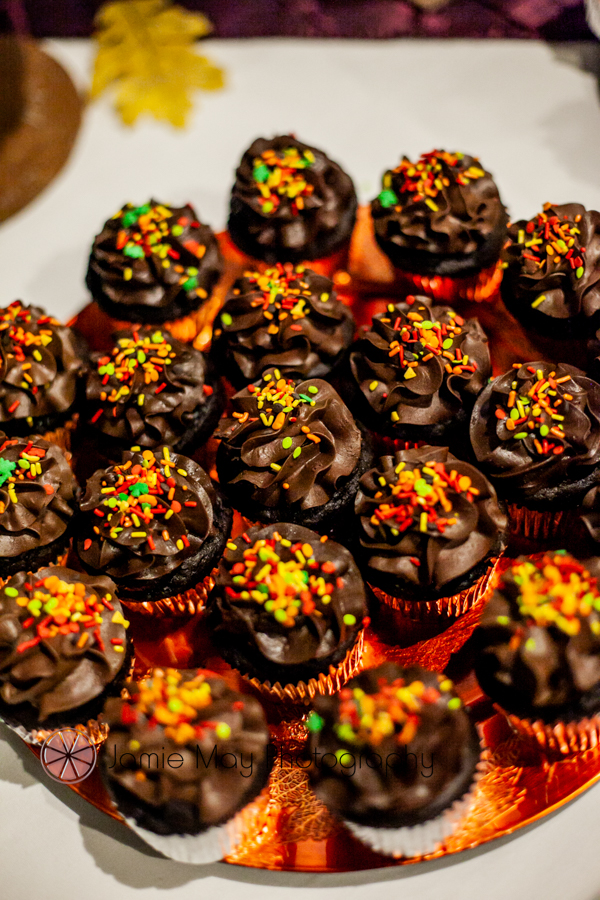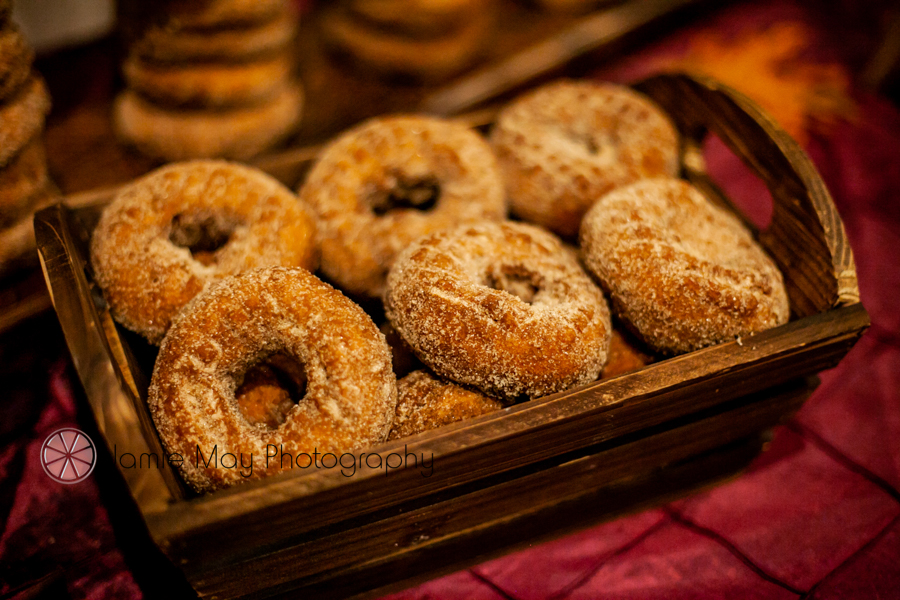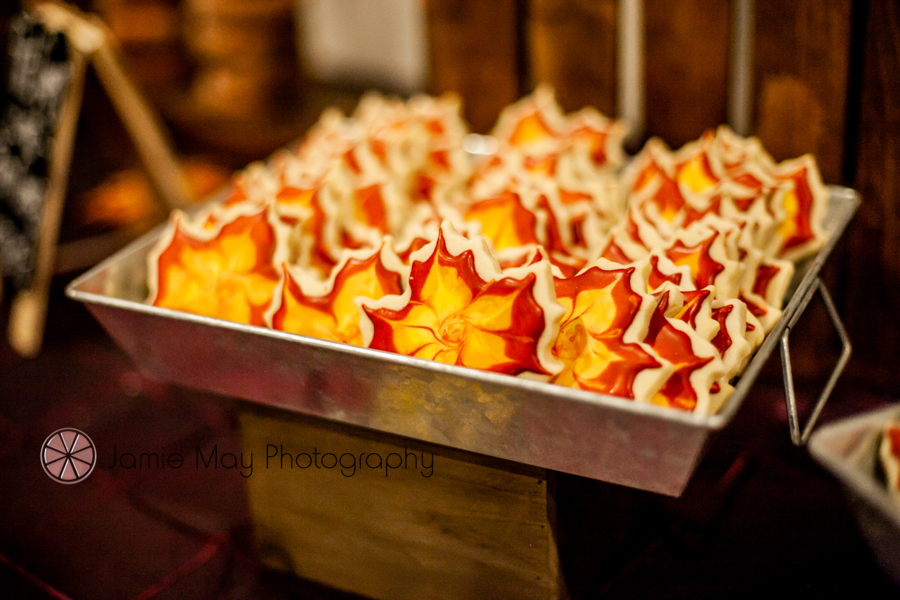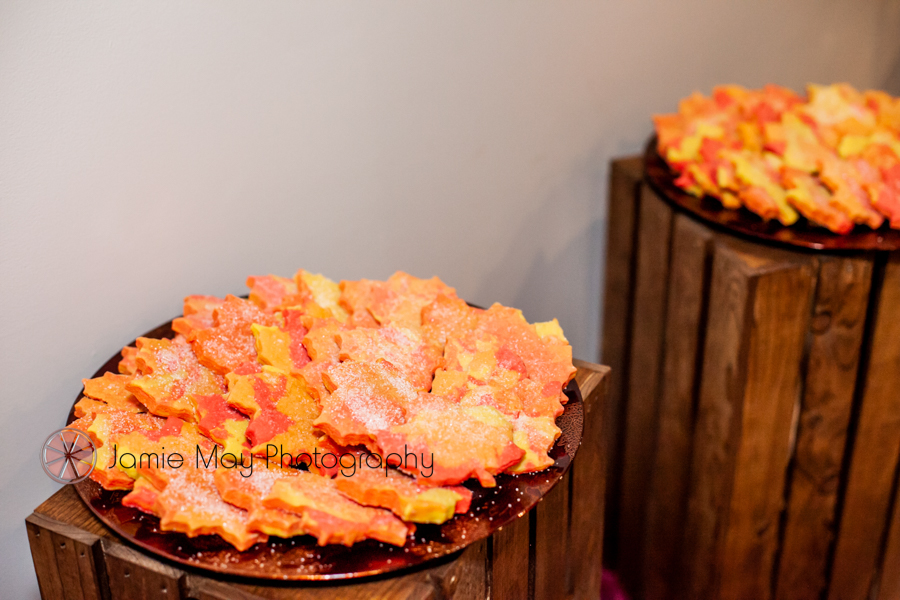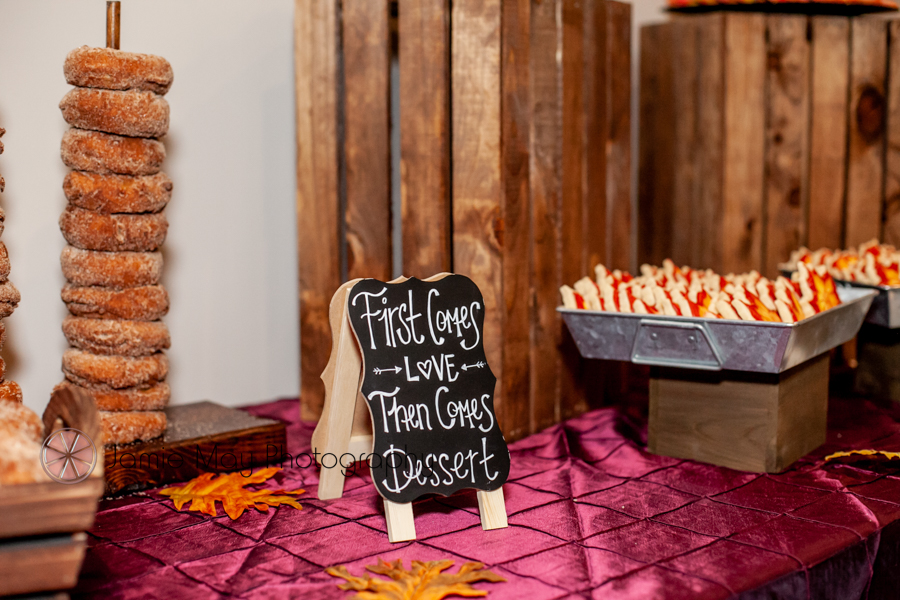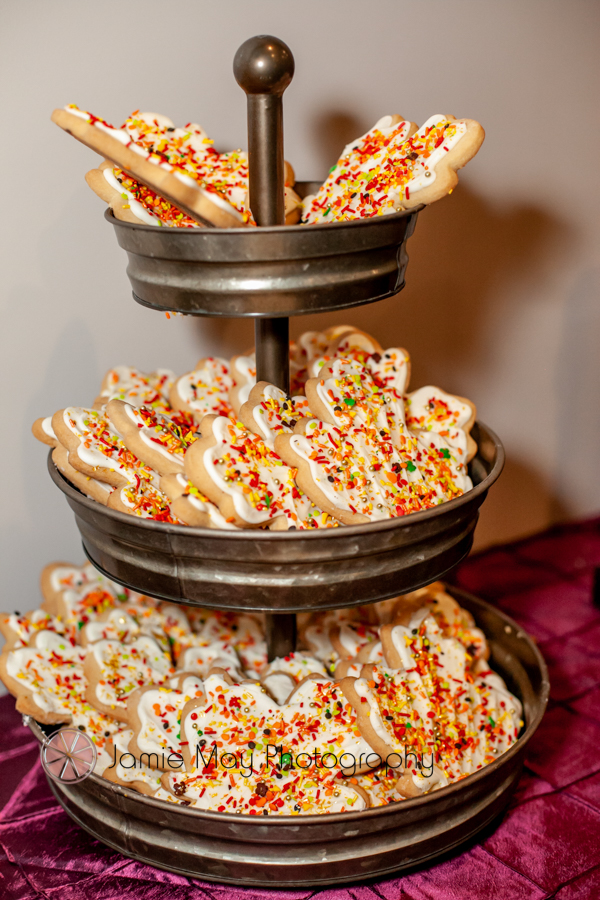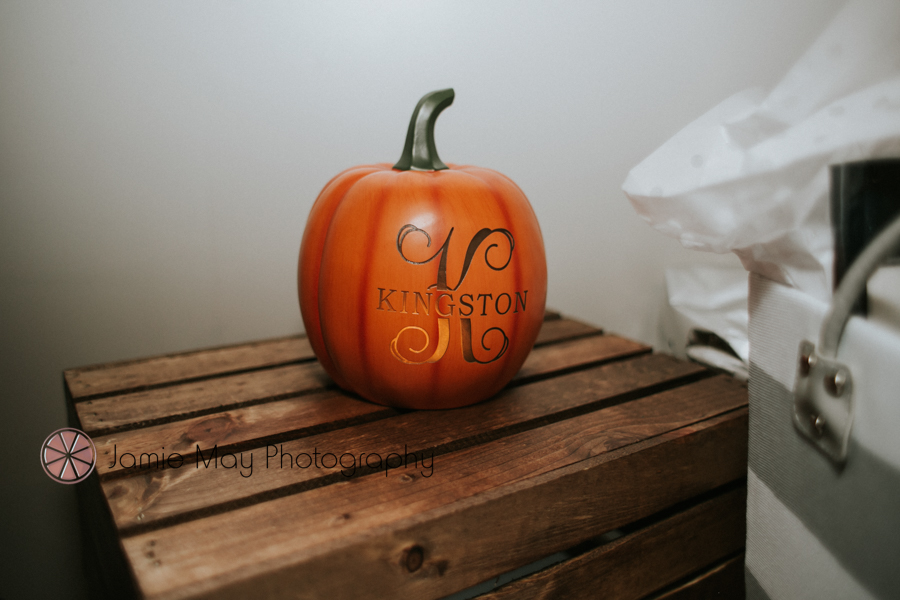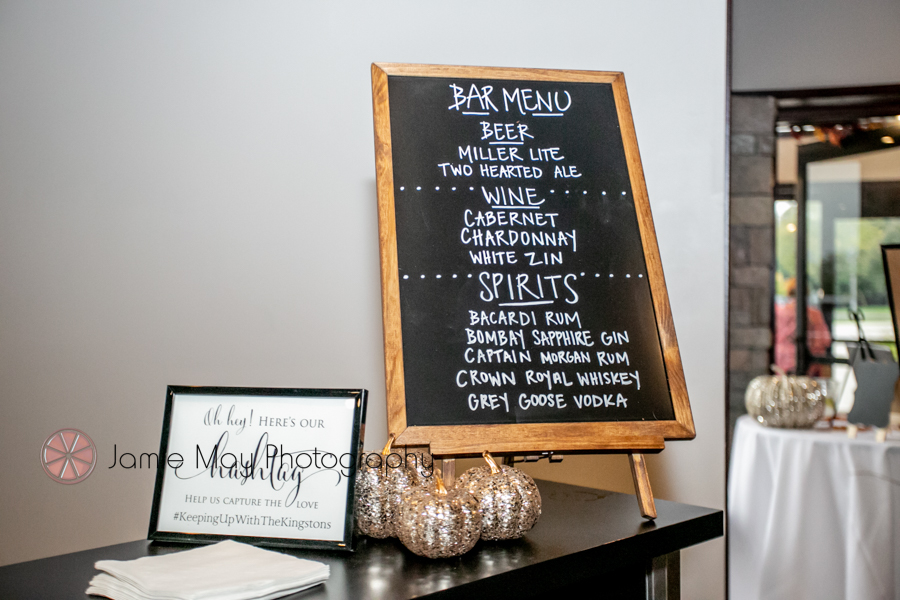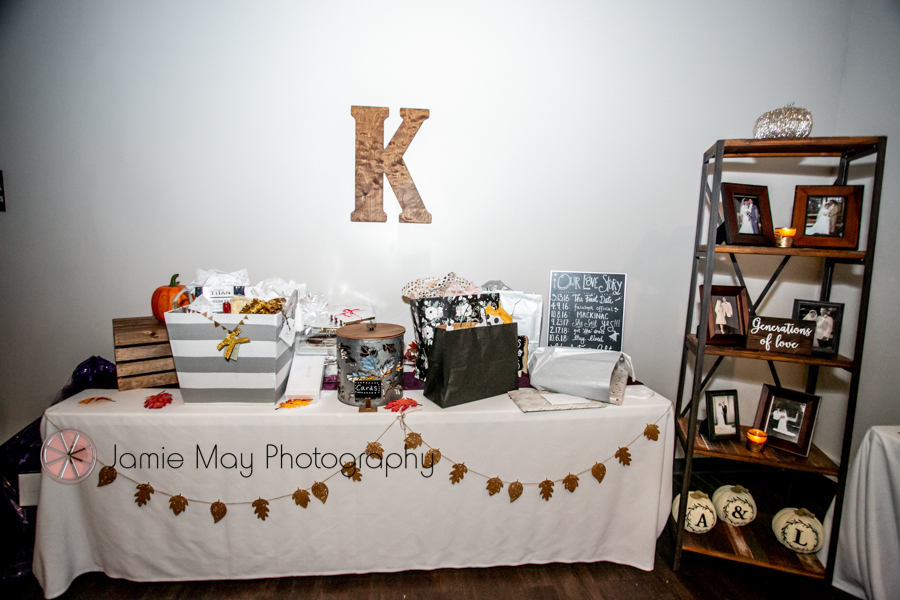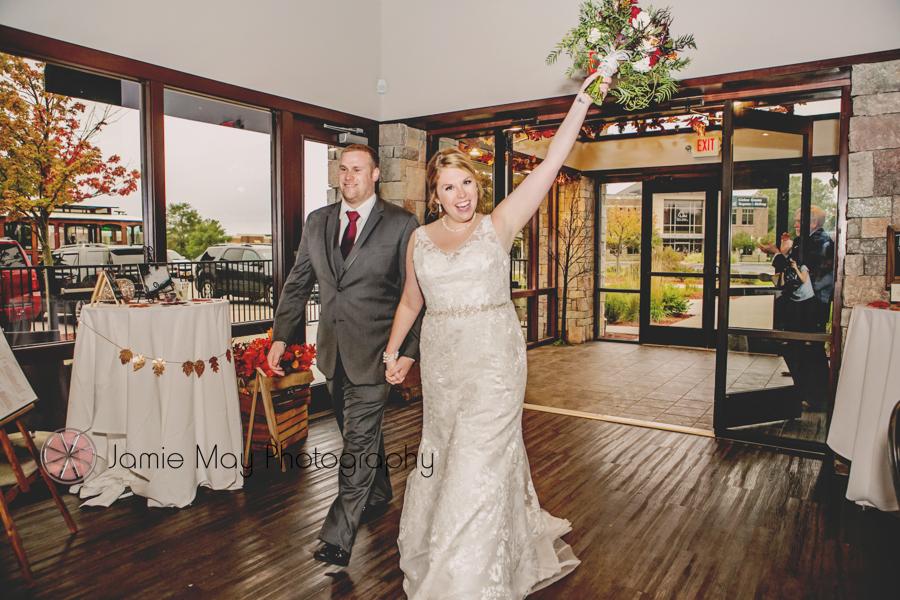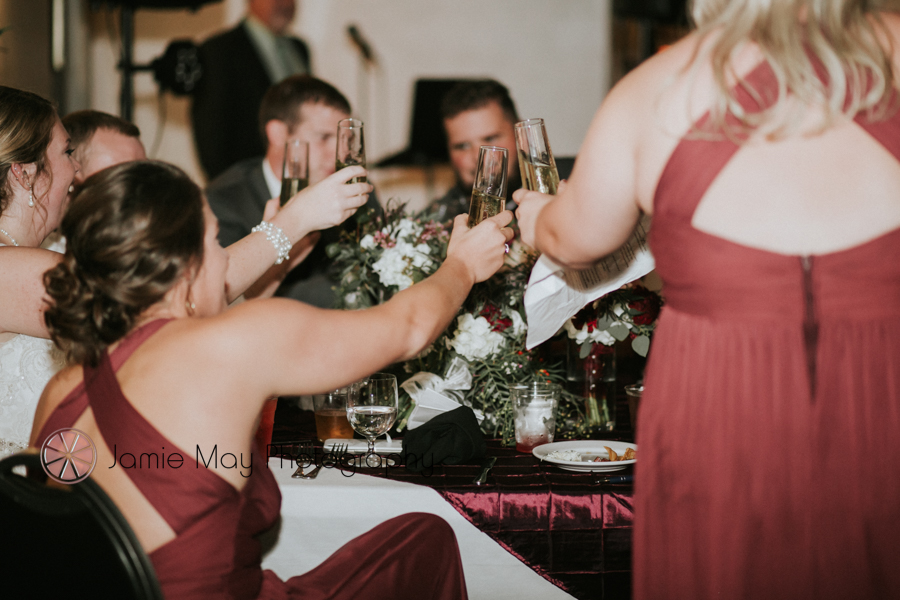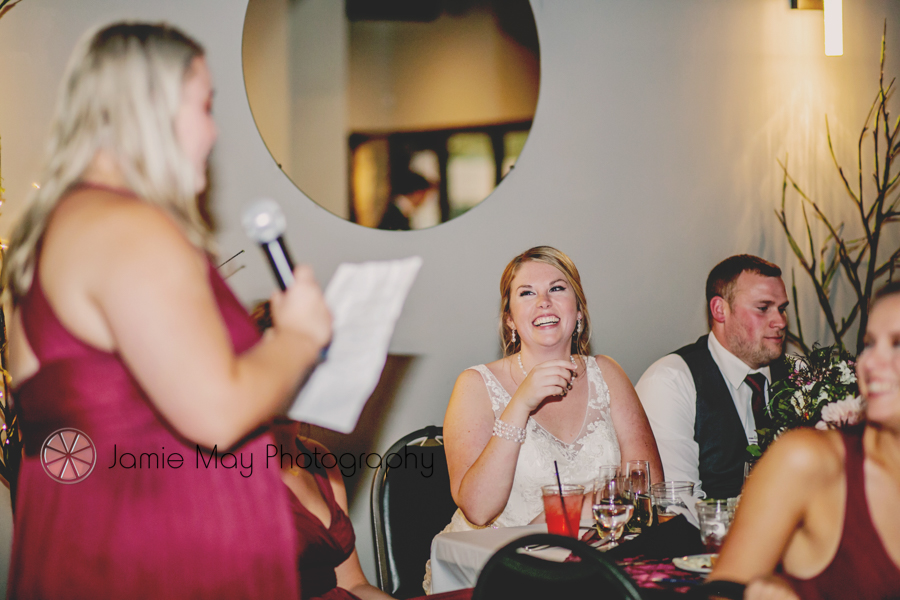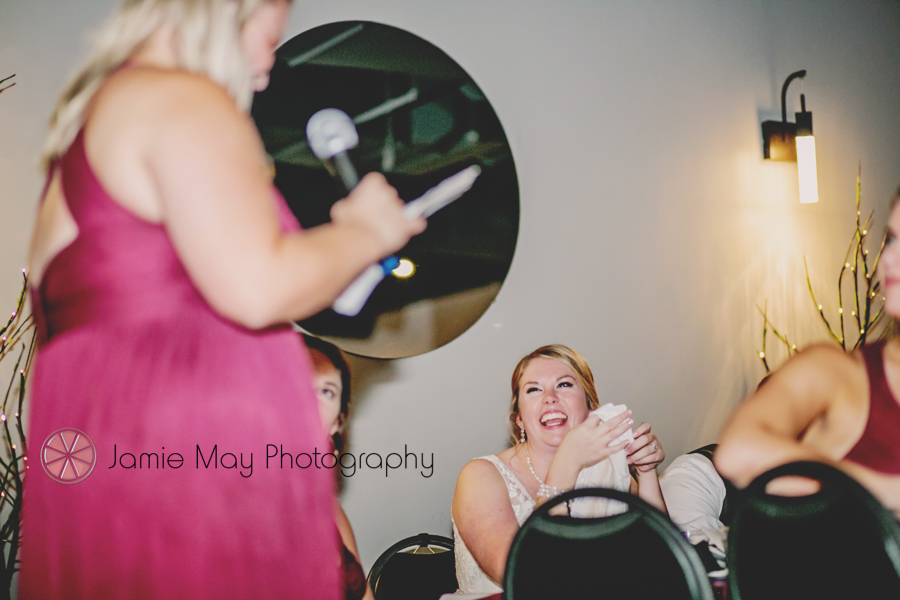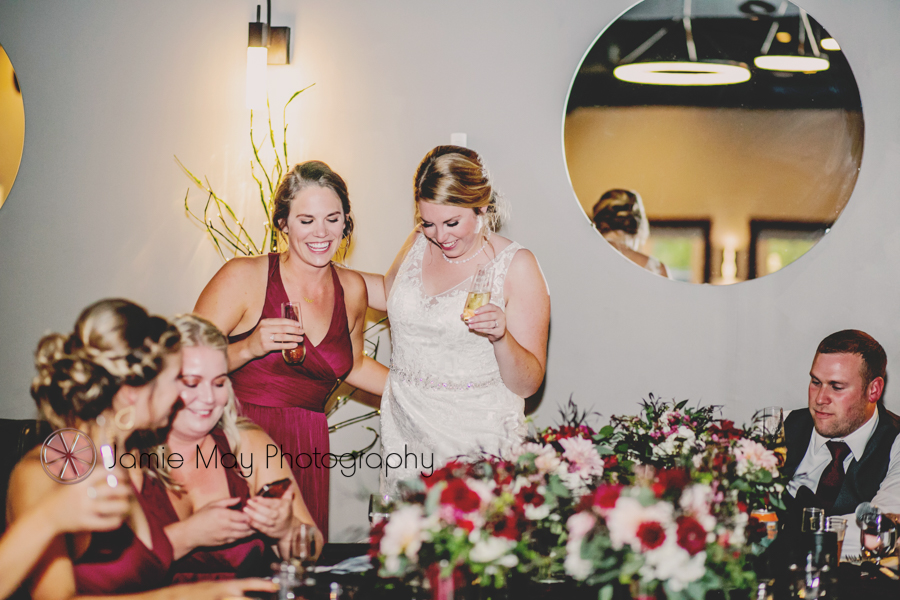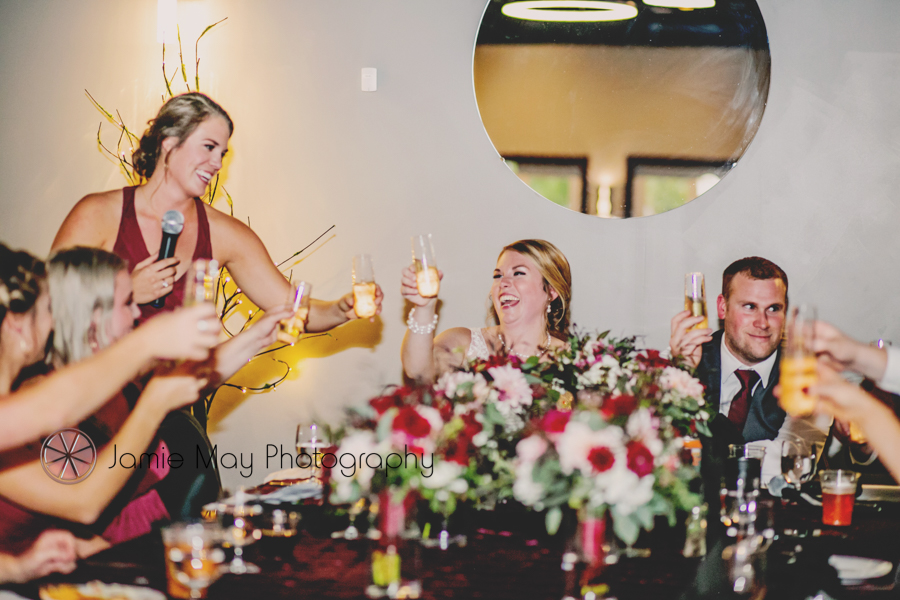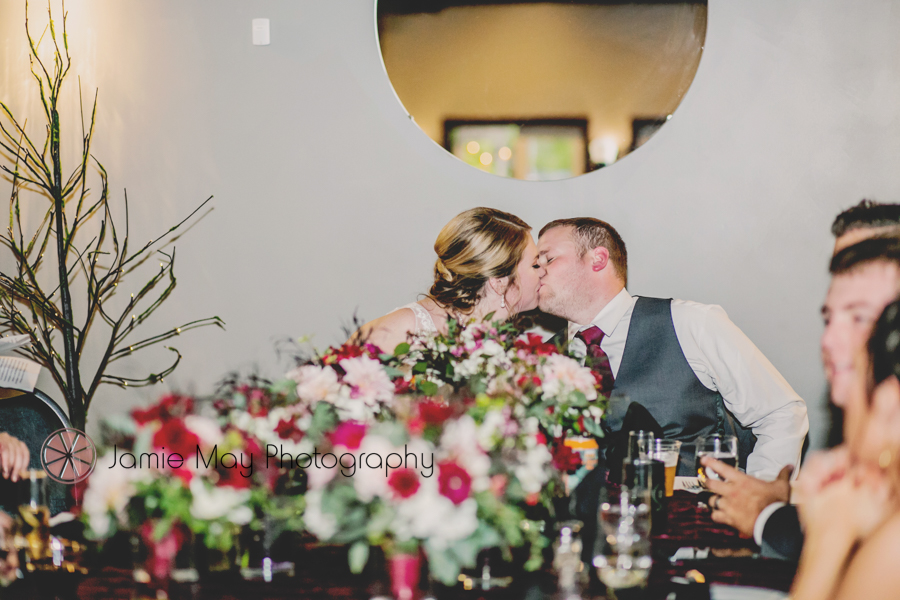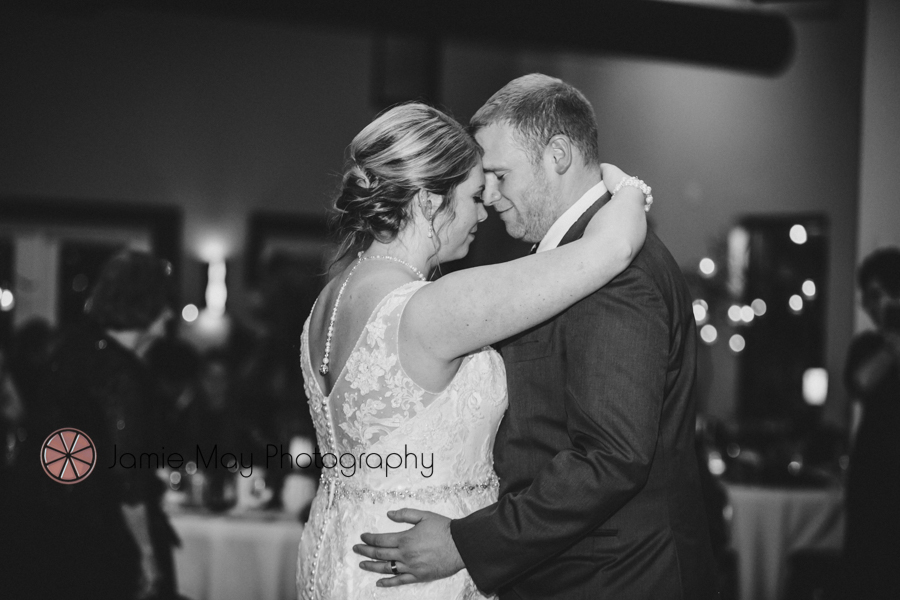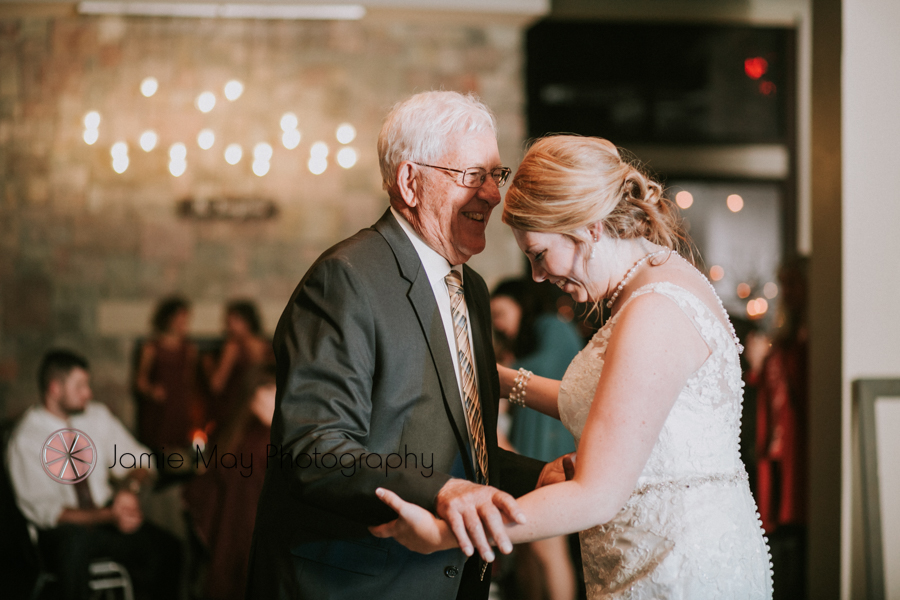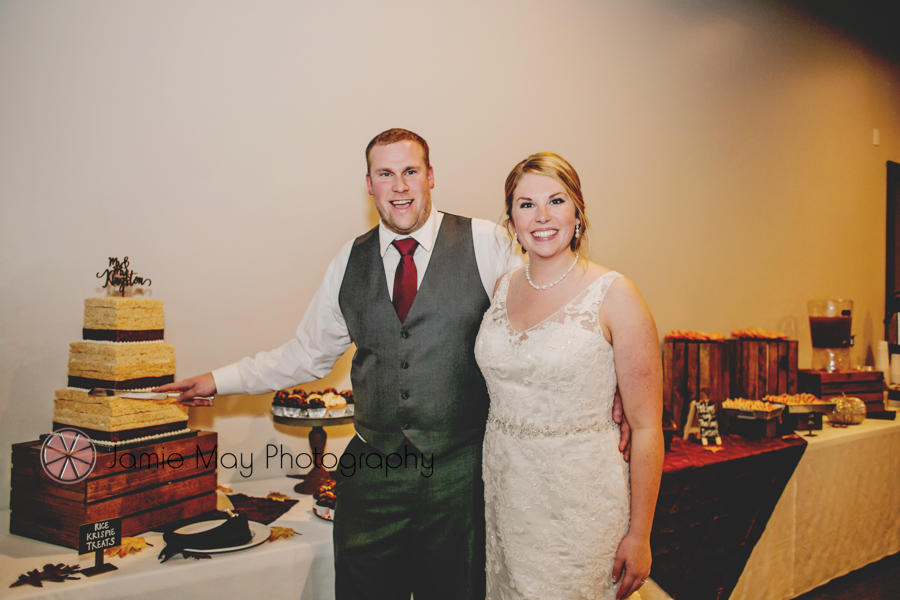 Wishing you many more years of happiness! xoxox
For more pricing information for Jamie May Photography, click here
Fall-Themed Wedding Ideas
bridesmaid dress – fall color
flowers – flowers in season, fall colors
barn setting for photos
wood-fall trees setting for photos
desserts in shapes of fall favorites
pumpkins
leaves
trees
Invitations with leaves
To view more fall themed weddings, click here
Vendors:
Church- St. Mary's in Spring Lake
Venue/Food/Drink- Verdonis Event Center
Harris Hospitality Flowers- Chalet Floral
Desserts- Ryke's Bakery
DJ- Hugh Randall
Transportation- Harbor Transit Trolley
Wedding Dress- Petoskey Bridal
Bridesmaids Dresses- David's Bridal Groom
Groomsmen Tux's- Men's Wearhouse