Wedding Advice from West Michigan Brides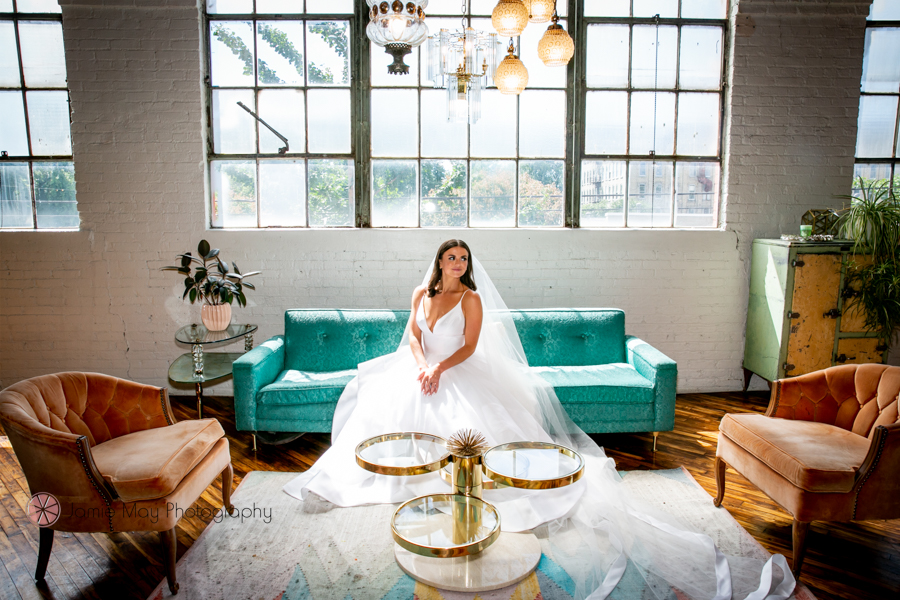 By Jamie May Photography:   Another wedding season is approaching soon, I thought another blog post about Wedding Advice from West Michigan Brides would be beneficial.   I, myself, will be planning a wedding for my daughter.  Therefore, I find that I can not gather enough helpful information.   I hope the blog helps Brides planning a wedding in West Michigan.  These brides are anonymous and not necessarily people I worked with.  I numbered them so it stays consistent with who said what.   Pictures attached to this blog are random samples of wedding I photographed this year. For more practical advice make sure you check out some other blog post on my site : www.jamiemay.com/blog
Wedding Advice for REAL West Michigan Brides – part 2:
Budget
$10,000-$15,000
$15,000-$20,000
$5,000-$8000
$10,000-$15,000
$10,000-$15,000
$30,000-$35,000
$30,000-$35,000
$15,000-$20,000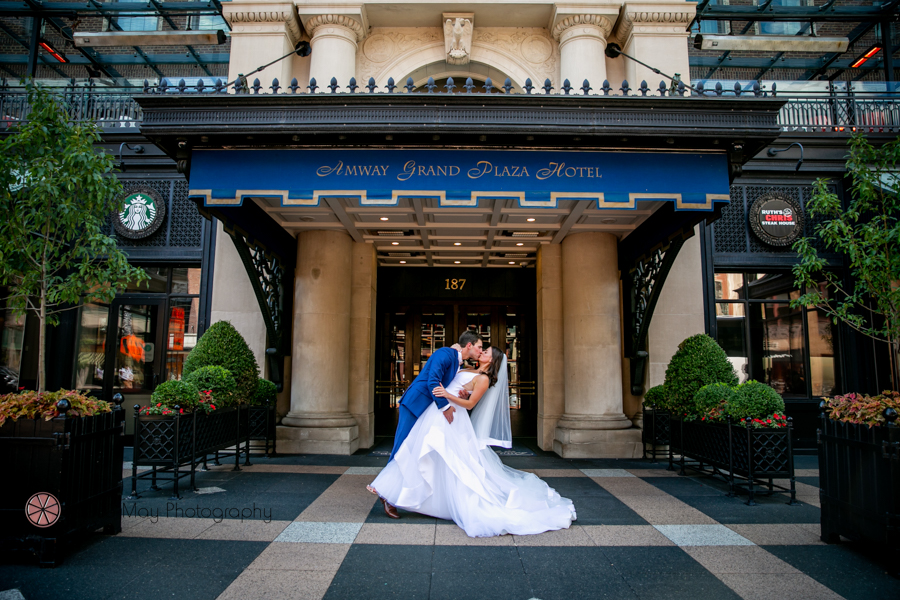 Venues you choose:
Hitching Post
Blue Dress Barn!!!
The Heritage Museum (St. Joseph, MI)
Double JJ– Back 40 for BIG groups! 300 people, many camped and stayed right there
Grand Valley State University Alumni House
Frauenthal Center
Spring lake country club! We looked at Mackatawa Golf course which was also very nice.
Trillium Events in SL
Did you do a first look and are you happy you did or didn't
Yes, we loved it
Yes, we loved it
No
No, glad we didn't
We did not and are happy we didn't
Yes, we loved it
Nope! So glad we didn't!
No, we didn't and I'm glad we didn't. I had a first look with my dad and it was very sweet.
What is in your emergency bag?
1.
2.
3.
4.
5. Needle, thread, band aids, mouth wash, earring backs, snacks, water, etc.
6. Band aids, pain killers, lint rollers, nail clippers, chap stick, spray on deodorant, hairspray, sunscreen, socks, tampons, hairbrush, stain remover, makeup remover, cotton balls, bobby pins, hair ties, gum, and probably some more stuff that I can't remember.
7. Meds, snacks, water, shoes, makeup, sowing kit, safety pins, Bobby pins, hairspray
8. Wish I had one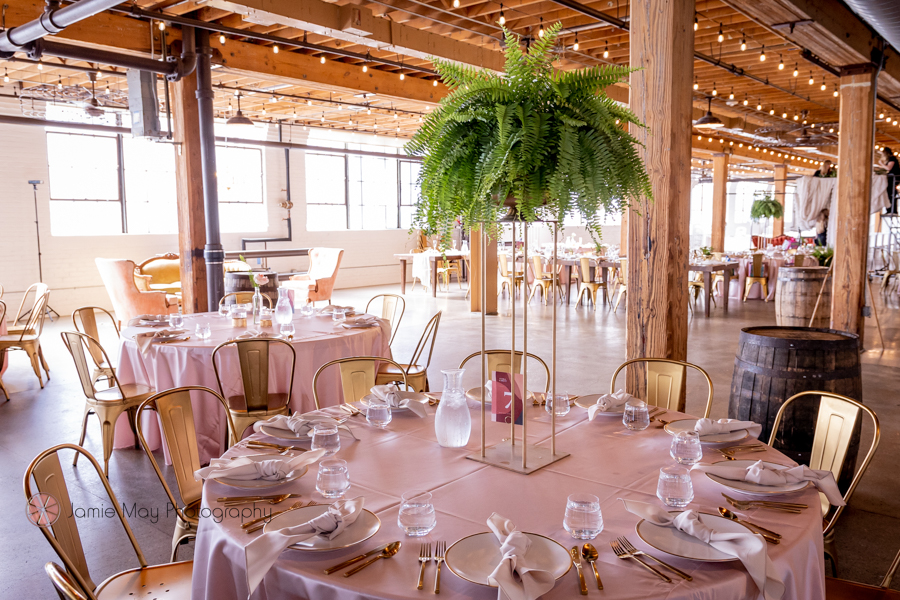 Who helped you set up and tear down?
1.
2.
3.
4.
5. Family and bridal party
6. My family and wedding party
7. Event coordinator at the site, a few trusted friends and the florist! Family and event staff tore down.
8. Parents and master/mistress of ceremony
Did you hire a wedding planner? if so, who?
1.-7. All said NO
8. Me, myself, and I 😆
Who was your caterer? Would you use again
1.
2.
3.
4.
5.GVSU provided the catering and Yes!
6. Hearthstone and yes!
7. Spring lake country club- yes!
8. Trillium Events, it was delicious! People still talk about our food
What do you recommend bringing the day of?
1.
2.
3.
4.
5. Snacks, comfy shoes, comfy clothes, hair spray, lipstick, kleenex
6. Emergency kit, snacks, lots of water, overnight bag, chargers, fans if you're getting married in the summer
7. GI meds to calm an upset or nervous belly, Tylenol. Snacks, change of shoes, money to tip, Bobby pins, hairspray
Would you change anything about your timeline?
1.
2. Nope-I loved it!
3. No
4. No
5. Nope
6. I would make more time for my husband and I to hangout together
7. More time for bride and groom pictures but that was limited because of the venues time line (having the ceremony on site)
8. No. We left time in. Got through what we needed. And had a blast.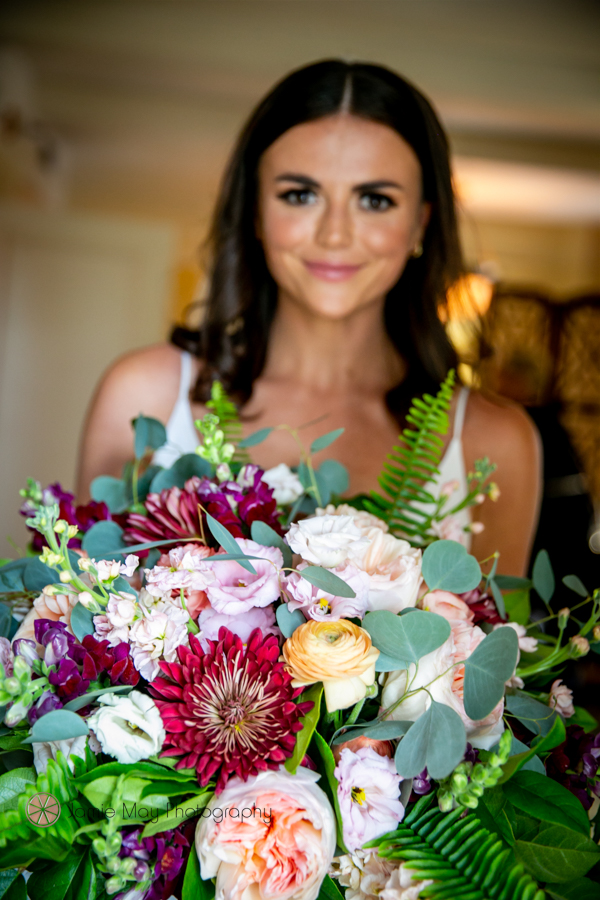 Did you hire your flowers or do them yourself? Any tips or websites to share?
Hire-we did purchase flowers from a greenhouse to decorate the outdoor ceremony. This was great because then the flowers were used all summer long.
I bought bouquets for my flower girls and I, the boy's boutonniere, center vases with wildflowers, and some strands of eucalyptus for the head table from a florist. I picked a venue that I loved as is and didn't spend any extra money on flowers! I also did all wildflowers/natural so it was a little less expensive and matched the venue. Having the florist bring it was also amazing, they set it up and left and I didn't have to worry about doing anything. I really don't think I would have saved much doing it myself when adding in time/stress/money to buy all the flowers.
I did them myself. I wung (winged) it after watching some overly complicated videos on Facebook.
Local Fremont gardener
Hired – be sure to meet with multiple florists and go with your gut based on how the meeting went.
We hired. We got them from Chalet.
Wassermans -skeeter! Send Pinterest images so that know exactly what your wanting! Ask them what could be cut to make it cheaper.
Spring Lake Floral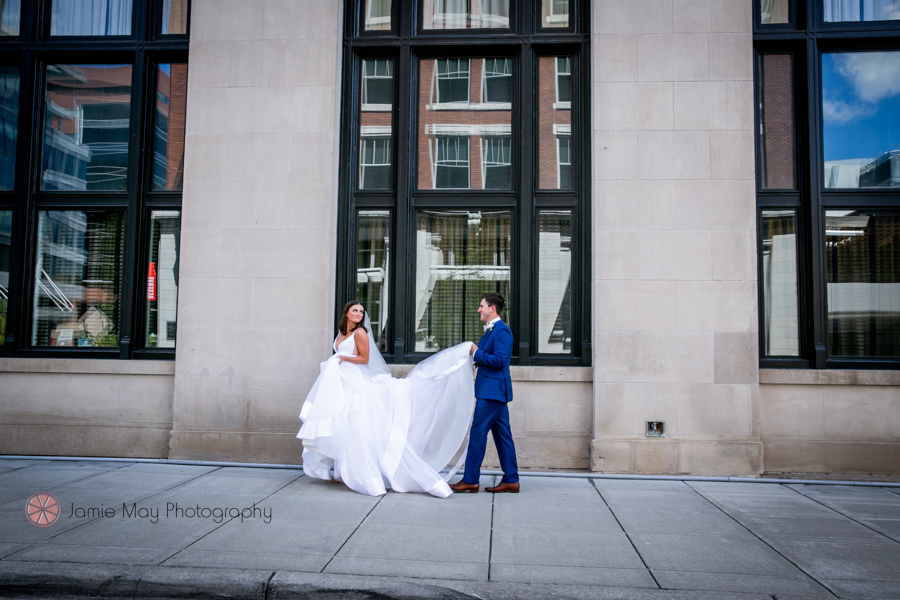 Where did you buy your dress?
1.  Bridal Gallery on 44th St in Grand Rapids
2. Wendy's Bridal in Fort Wayne
3. Garage Sale (NWT)
4. Found one I liked in a bridal store, then bought it used online! Saved $900!
5. Bridal Gallery
6. Becker's Bridal Outlet
7. Beckers, couldn't have asked for a better experience!
8. A little store in Muskegon that is now closed.
Where do you buy bridesmaids dresses?
1.
2. Azazie
3 Azaazie
4. Rent the Runway– rented them
5.
6. Ordered them from JJ's House
7. Azazie, they are excellent! Just bought another one for my cousins wedding!
8. David's Bridal. With bridesmaids all spread out, even in other states, it was easiest this way
Decorations do or don'ts
1.  Look on Offer Up and Facebook Marketplace before buying new things.
2. Don't do more than necessary! People are not there to look at the decorations, they are there for you and to watch you marry the love of your life. Don't waste time/energy/money on little things, save yourself some stress.
3.
4. Double JJ provided most decor, loved that
5. Son't do too much on your tables. you don't want to make them crowded. And if you like twinkle lights, find a spot for them.
6. I used Canva to make some signs and I loved how they turned out. Keep it organized. If anything is last minute, make sure you have someone else in charge of it or get a lot of help.
7. I've candles, simple centerpieces will save you money and still look great! Have the florist re-use decorations from the ceremony site for decorating the venue space.
8.
Organization tips?
1.  Create spread sheets and a binder to keep track over everything. Give this information to a MC for the big day.
2. I bought a planner that had everything in it that I was going to do and then I just had one massive list that I crossed off until everything was done. I also did not hire a planner – I wrote everything down that needed to be done the day of in a notebook and handed it off to the best man since he didn't have much in terms of getting ready (and our best man is one of the most organized people I know.) But you can do this with anyone you trust – just not your mom/maid of honor. I let everyone else handle the day of obligations since I had already written it all out and explained it. And then when the day came I told myself all that matters is getting married today, the rest of the stuff does not matter.
3.
4. A binder helped, and was fun to have and look back on
5.
6. Put any DIY items in a box together with other items going to that location and label it. Make a key that tells the person looking at the box where to take it and what to do with the stuff inside. I.E. all guest book items together in one box with an explanation about how you want them laid out. One big timeline with way too much information that will help you think through all the small details as you get ready to make more specific timelines for each vendor/ wedding party member/ family member. Make sure that you, your partner, and at least two other people at the wedding know the timeline really, really well and know where people should be going and when.
7. Share the detailed itinerary will all immediate family/ bridal party so you don't have to be the one to think of timing the whole time!
8. Have a detailed schedule. Some people made fun of me for it but my wedding ran off without a hitch.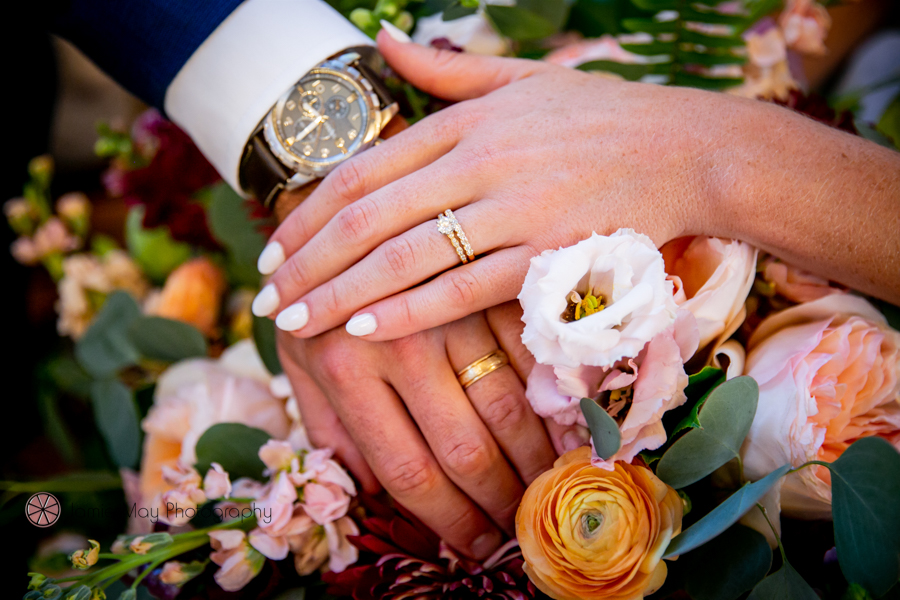 Printers for printing pictures or albums
1.
2. I used Walgreens photo center for everything. Always comes out great!
3.
4. I would love advice here. Married in 2016, still haven't printed any nice big prints…
5. You, shutterfly, walgreen's
6. Shutterfly, artifact uprising
7.
8. Made a small one for parents from Shutterfly.
Anything you would change?
1.
2. I wouldn't do favors – no one took them. Luckily it was just plant seeds, but unnecessary. Otherwise was the best day of my life and I wouldn't change a thing.
3.
4. Buy the pictures right away…or at least make a book!
5. I would have found a spot for twinkle lights
6. I think I would have liked it to be darker when people were dancing. It was a little too bright and a lot of people didn't want to get out there.
7. Nope!
8. There's some pictures I wish I would have gotten.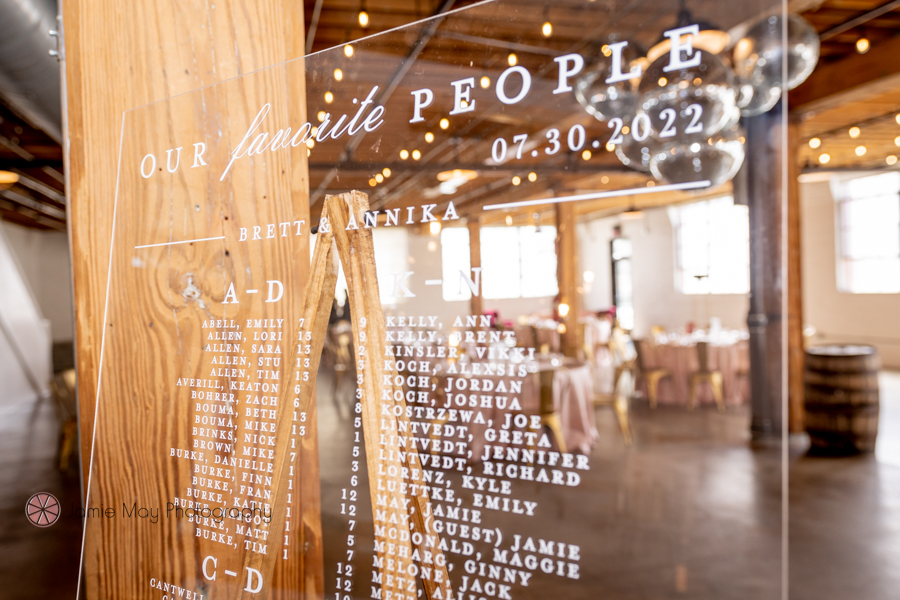 Best advice?
1.
2. Relax! Everything will happen the way it's supposed to happen. Also – always remember what the day is about, you and your partner getting married. Nothing else matters, so don't let anyone let you think otherwise (including family!) it is your day so do what you want! Lastly – don't feel like you have to plan your day to be just like everyone else's, make it feel like you!
3.
4.  Make sure you have a specific time set to bring out the cake. It hardly got served at our wedding even though we cut it before dinner. And although cheesy, think about getting thank you notes with a generic thank you message printed on them and written by you. Know yourself and if you're bad at that sort of thing, don't think it'll get easier when you're sending out 200 of them. I still have half of mine on the shelf…
5. Have fun and remember to savor every moment
6. Assume that you'll get off schedule a bit. Assume some things will go wrong. Focus on the fact that you're getting married and just enjoy everything else.
7. No matter what happens on the day, looking back everything will be perfect and such a wonderful day full of memories! We had a ice cream cart which wasn't too expensive, was a hit with the guests and we got a lot of left over ice cream!
8. Have fun! I just wanted to enjoy my day and I did.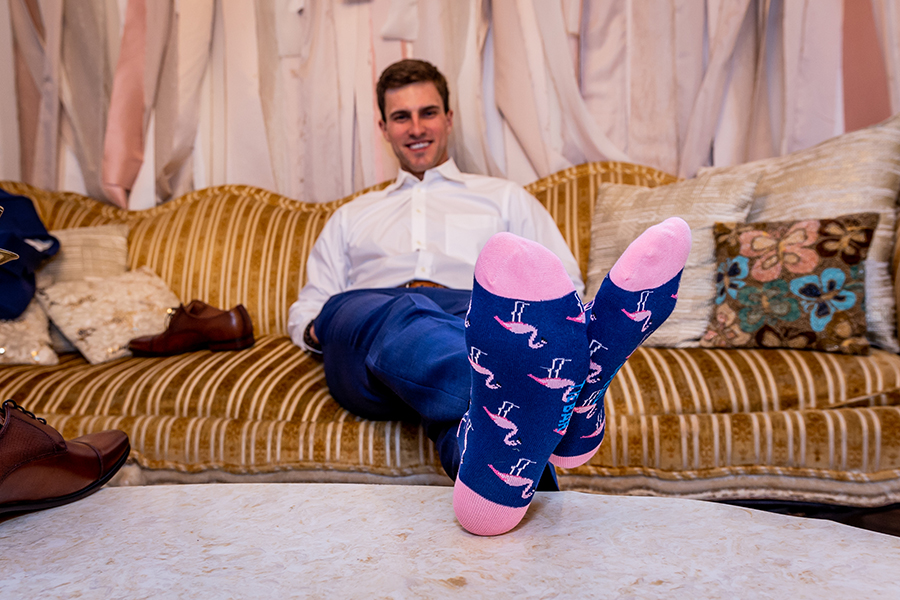 Gifts for bridesmaids / Groomsman Ideas
1.
2. I think personalized gifts are much more thoughtful then generic gifts for everyone that all bridal parties get. Also doesn't need to be fancy!
3.
4. I did a necklace that they wore and a personalized champagne glass
5. Jewelry, hairpieces. Coolers with their favorite beer inside
6. We got personal gifts for each person who played an important role in helping us with the wedding. A personalized book for the flower girl, a t-shirt for one groomsmen, a flask for a different groomsmen, a book where you fill in information about your life for our parents. We just treated them almost like birthday presents and got something specific for that person and then wrote them a handwritten note telling them how much they mean to us and thanking them for their time.
7. Small purse with a bracelet, chapstick, mints and candy! Groomsmen- socks, tie, sunglasses
8. Personalized mugs for groomsmen, jewelry for bridesmaids
Favorite Food
1.
2. We had a ramen bar and dumplings!!! Ask your caterer about what else they can do, I told ours my favorite food and they made it happen!
3.
4. It was pig and other double jj food. Don't remember it at all! Not sure i ate!
5.
6.The mashed potatoes we had
7. Cake 🙂 chicken and steak option seems to be a safe bet!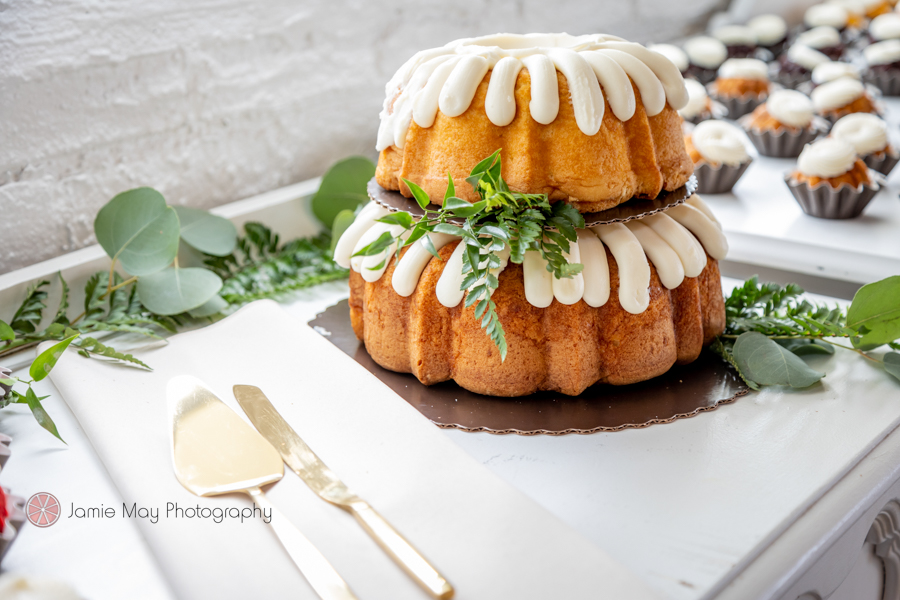 Would you use your Bakery again? What company did you use?
1.
2. We didn't use a bakery! Had our caterer bring in an ice cream bar. We didn't want to spend money on cake that we don't even like.
3.
4. Aunt made the cake! Yes I'd use her again 😁
5. Yes!! We used the pastry chef from Leo's restaurant in Grand Rapids
6. Yes, Dreamscape Desserts
7. Rykes- delicious cake, will definitely go back!
I don't remember! She did it out of her house but it was delicious!