How to Prepare for your Senior Portraits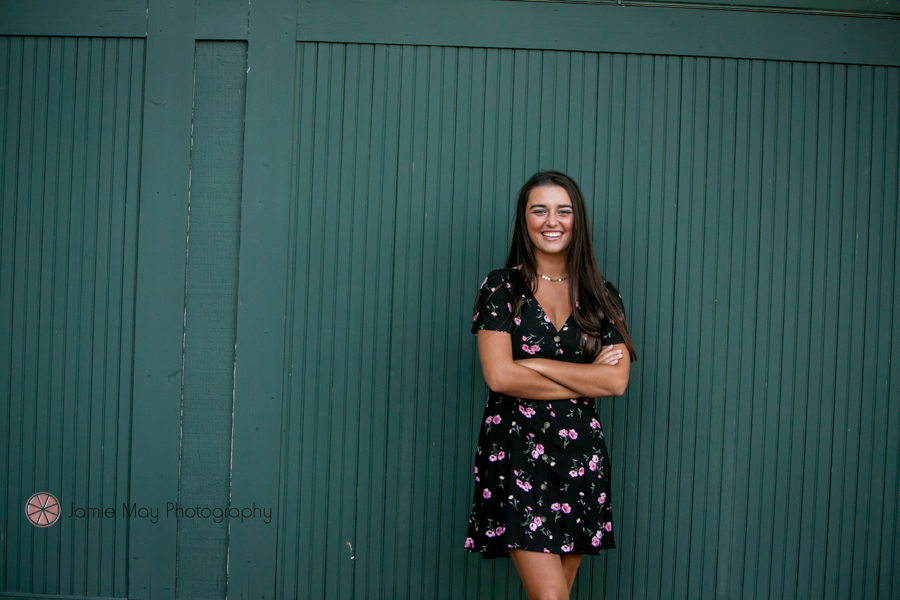 By Jamie May Photography:  I have been photographing now for about 15 years and often I get asked a lot of the same questions.  If you are going to be a junior in high school or a parent of a junior, this blog post is for you!
How much time is needed?
This really has to do with the individual. I find that most boys need an hour or less.  Girls, however, average about 2 hours.
How many clothes changes?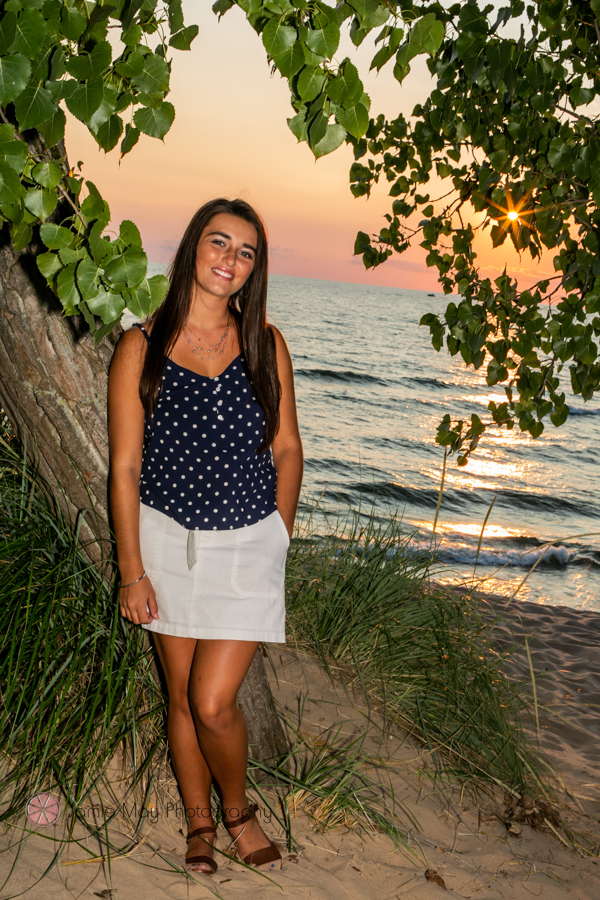 Shorter sessions:  I would recommend bringing one extra shirt or something that is easy to change into.
One hour session:  I would think about three outfits would work.  We can also probably fit in another location.
Two hour session: you will have the opportunity to do as many as you would like.  We can also hit multiple locations 2-3 is reasonable or average.
What do I wear?
When choosing your outfits, the most important thing is that you like them.  Choose a variety of outfits, such as traditional, classic, formal, fun. You choose a couple and let Mom choose one or two.
Traditional styles will stand the test of time.  Some poses will show your shoes so don't forget to bring shoes and socks for each outfit that you plan to wear.
Busy patterns and loud colors can be very distracting. Avoid large and bold patterns that might tend to draw attention away from your face.
What colors do I chose?
I would recommend looking for colors that match your eyes and compliment your skin tone. When I looked at clothing for my kids, I looked at classic fashion.  For my daughter I chose black shirt and jeans, a white dress, one dress with pattern, a shirt with little pattern with a skirt.  You can always add one outfit that is really fun, or not as traditional. You can really show your personality through your clothes.
For my son, we went to the beach, I chose: pinks, baby blues (his eye color) and a fun pair of shorts.  Another outfit was a white shirt with khakis, and then I tossed on a plaid over the white shirt and had him wear a pair of long pants khakis.
Some samples are here: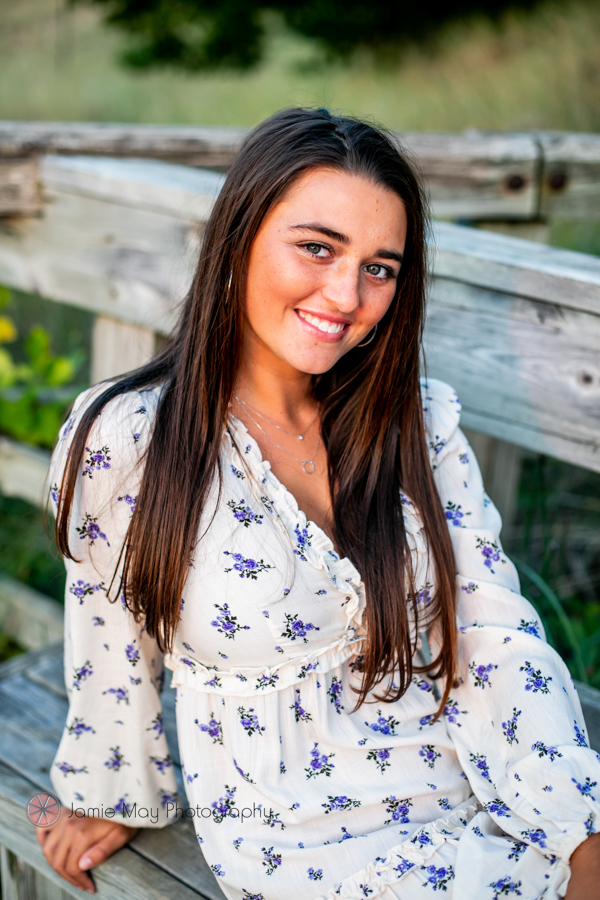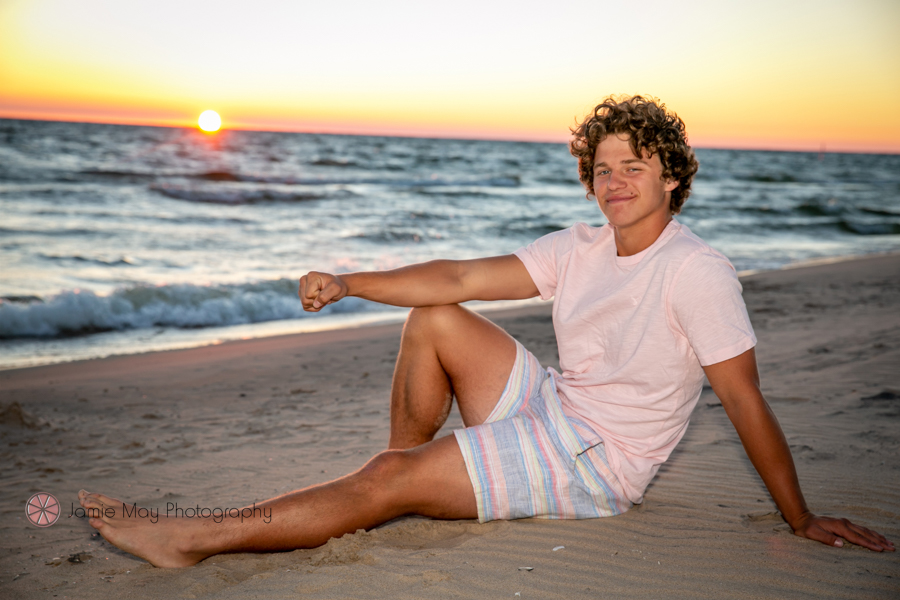 If you are having trouble deciding what to wear?
Bring it in your car and I can help you.
What to do with your hair and makeup?
I would recommend getting this professional done if you want to have a fun day of it.  Is it needed? No.   We didn't for my daughter.  I would recommend bringing some product that helps with frizziness, or a brush if you hair benefits from that. I have curly hair so a brush would be a disaster!
With your makeup, it is nice to even out your face if any redness.  Lip gloss or a color is also nice along with some eye makeup.  Make sure it is how you would like your face.  If you don't wear makeup, don't put on a lot and just use a clear lip gloss for you lips.
Glasses!
Please consider getting the lens removed for the session. Local eye companies usually will help with this. If not, make sure they don't tint in the sun.


What locations should I chose?
Do you have a favorite spot you like to go?  A hobby?  We can showcase this, or we can go to the beach, the park, or the city, etc…  It is good to have a plan and I can help map it out for us where the best time would be for each location.
Here is a link of some parks that are pretty:
Muskegon Union Depot
What do I get from my session?
All the images from your session!   There is not limit. I give all of them to you except the ones that clearly are not good from blinking or out of focus, or something obvious.   I think you know yourself the best and I want you to have all of them so you can find the one that is right for you!

Prints or Albums
I offer these services and can help you if you have a price point.  This is optional. I am happy to direct you to local companies like Radium Photo in Muskegon also. You will have the copyrights to the photos and be able to bring them anywhere. I do recommend a high quality lab for clarity and color to be at it's best.
Can I bring someone with me?
Absolutely! Some people find it more comfortable to bring mom or dad, a friend, brother or sister along to help ease the "camera jitters". You are always welcome to bring someone with you.
What about a sun tan?
Try not to get burned!
When should I book a session?
Prime time time, August/September, I would book as soon as possible especially if you would like a sunset session.

Any other advice?
Some girls wear bathing suit bottoms. Bring a sheet or something to cover if we want to do a quick change rather than run to a public restroom or your car.

Why Jamie May Photography?
I have been doing this for a long time. I am extremely efficient and can get you what you need in whatever timeframe fits your budget.  I also think what sets me a part from others is my ability to help people feel comfortable in front of the camera.  I also am 5'1 and don't look very scary or intimidating 🙂  I can also help you with decision making and timing.

Referrals for perks
If you refer me to a friend, I am happy to give you a $15 credit in pictures or $15 cash back (this would apply to both of you: you and your friend)