Benefits of planning your first dance at your wedding? Michigan Photographer
By Jamie May Photography:  Hello, my name is Jamie and I am a wedding photographer in the West Michigan area.  I am going to be talking today about a few topics on this blog post that hopefully will interest you! I am going to cover Haley and Tom's day, touching on topics such as:  Benefits of planning your first dance at your wedding,  Color Editing Trends, and how to plan an amazing wedding at MillCreek Wilde Barn, and advice from the bride, Haley , AND COMPLETE VENDOR LIST!!!
A few words from the bride….
How we met:
Funny story actually, we met at the popular bar on campus, Scorekeepers. But better known as Skeeps. One of my best friends dated Tom's roommate throughout all of college, and I had been to his house many times but had never met Tom. So we had so many mutual friends which was great, and we just hit it off upon meeting…then I disappeared to go get pizza with my friends and never gave Tom my number. Thankfully he asked his roommate for it, and we started dating with "study dates" in the library or hanging out with all our friends together. Not sure if its common knowledge, but Tom played lacrosse at Michigan and I was a cheerleader, yet never went to one lacrosse game.
Proposal:
I am a pediatric nurse and I work long 12+ hour shifts. Usually I am so dead tired at the end of a day that the only thing I can do is pass out on the couch. Back story, early in the week I got a text from our staffing committee at work to see if they could take me off of working the weekend (which never happens) and of course I was pumped. So when I was done working on Friday, and I called Tom.  I was so excited to go do something, knowing I had the whole weekend off. Little did I know this was all Tom's doing. So I called  Tom,  and he says he will meet me at my apartment and we will make plans once I'm home. I make the train ride home, and Tom is no where to be found. I'm looking behind the shower curtain and in the closet. He should've been there long before me. Then I see an envelope on my kitchen table with my name on it. I open it and my heart starts to beat out of my chest. Tom made a huge "treasure map" to find him with a set of rules on what I should wear and that I couldn't text or call him until I was dressed and ready to be picked up. I was freaking out and none of my friends would answer my calls. SO I get ready quicker than ever before. A car picks me up and meets Tom out on a pier on the lake with this crazy beautiful view of the city skyline. And then he says all the sweetest things and asks me 🙂 Then we had dinner at the top of the John Handcock building, and he tells me tomorrow morning both of our families will be in town for an engagement party weekend. Long story but our families never met in the 3 years we were dating so that in itself was kind of crazy and fun! Tom had planned all the dinners, lunches, brunches and made it the best weekend ever….next to our wedding weekend of course.
Ok, my turn…
Wedding Day
MillCreek Wilde is a beautiful place to get married.  They have gorgeous grounds and fun details, all over the place.  The girls can get ready in this shabby chic cottage that is decorated very cute.  It is a tight space, but they did fit all these ladies in there. They have a mirrors and lots of natural light. The boys get ready in a vintage camper, again with some pretty sweet furnishing. I wish I could decorate like that!
We were greeted with warm smiles by the ladies and decided to take pictures of all the dresses outside of the cottage.  I loved the barn, so we decided to hang them there. It was nice to have so many helpful hands.   We then started to plan for the first look.  I am a big fan of the first look, you can read why by clicking here.    I love first looks.  We try to keep our distance for the most part, but we moved even farther away when they decided to read a letter to each other.  After they had a few moments, we went right into photos with the bride and groom.
Benefits of planning your first dance at your wedding?
 I loved that they practiced beforehand.  You will see candid pictures of them practicing and in different spaces.  I just sat back and let them do their thing and captured some really gorgeous pictures in the meantime.  I thought that was a benefit to having a plan because Marie and I were able to photograph some really beautiful images beforehand without them feeling over posed.
It is very classy. I love when people plan a first dance.  I think there is no bigger crowd pleaser at a wedding.  Everyone gathers and watches.  It is much more exciting then the other.
It gives you some one on one time together before the wedding, working on a cool project. I would love to learn to dance, and really there is no better time before you have to buy a house, have kids, start a career, or whatever journey is next!
Does it have to be formal?  No, I have seen people just come out and have a goofy routine! That was awesome, too!  Bottom line, put a little effort into your first dances. It makes it more memorable.
If you keep scrolling down through the pictures, I will continue with Tom and Haley's wedding story! There were so many lovely pictures, I had a hard time choosing! So trying to break up the text and pictures.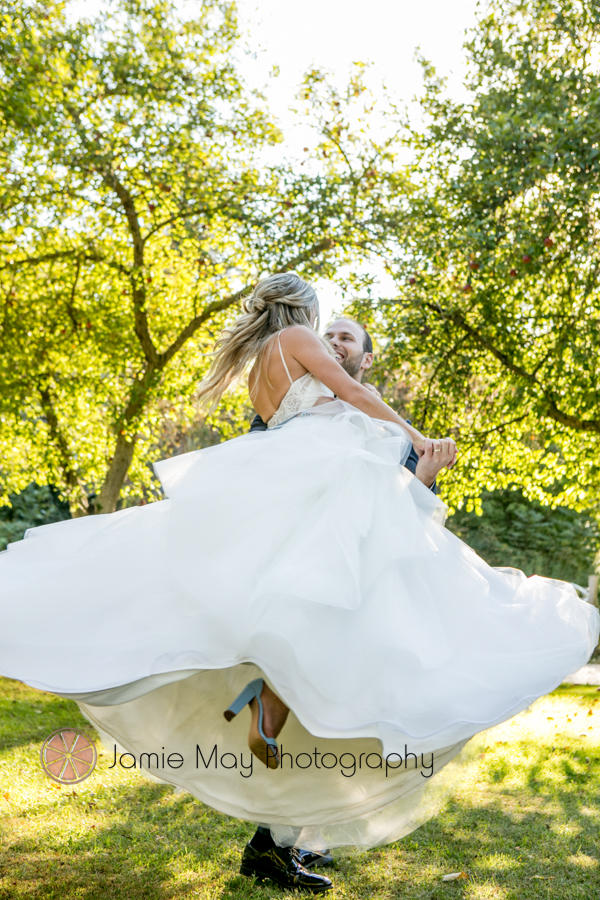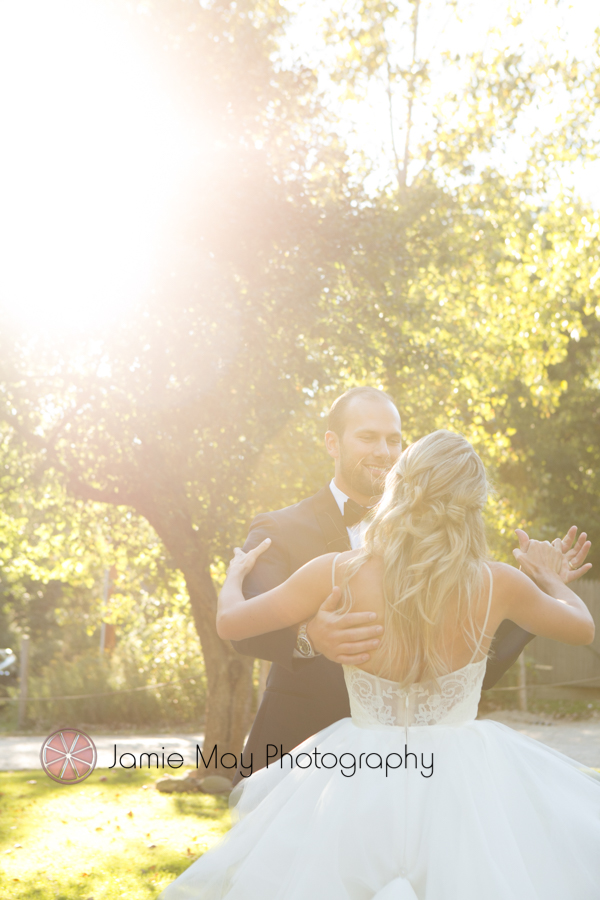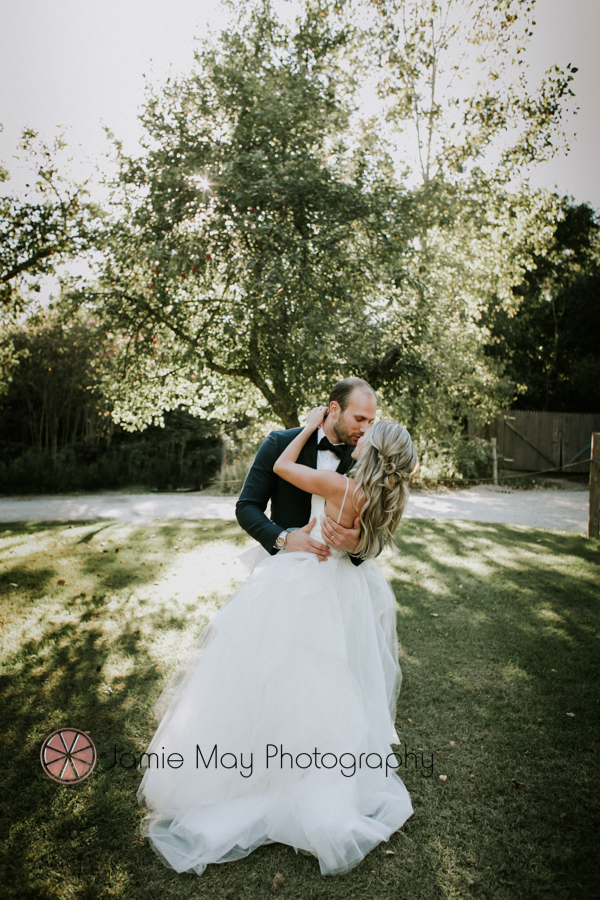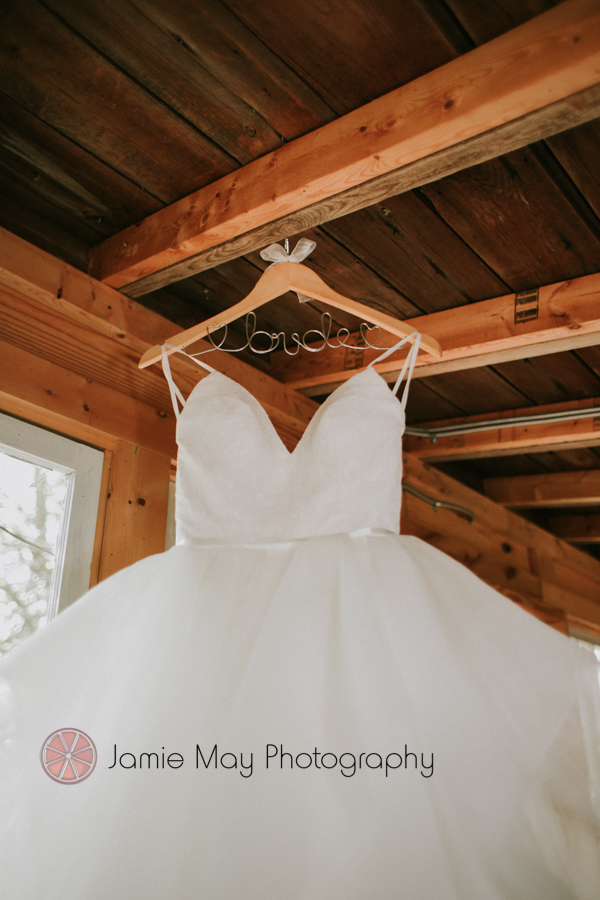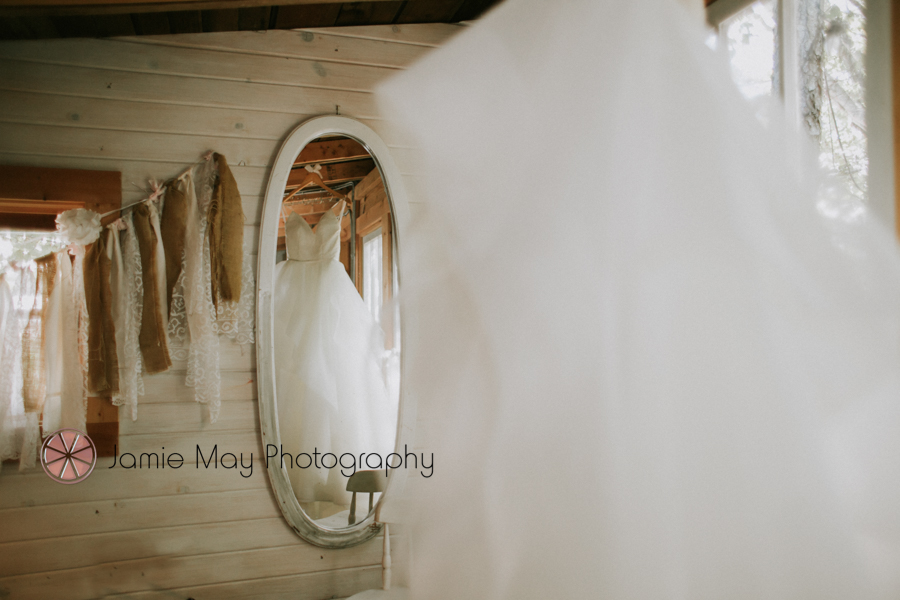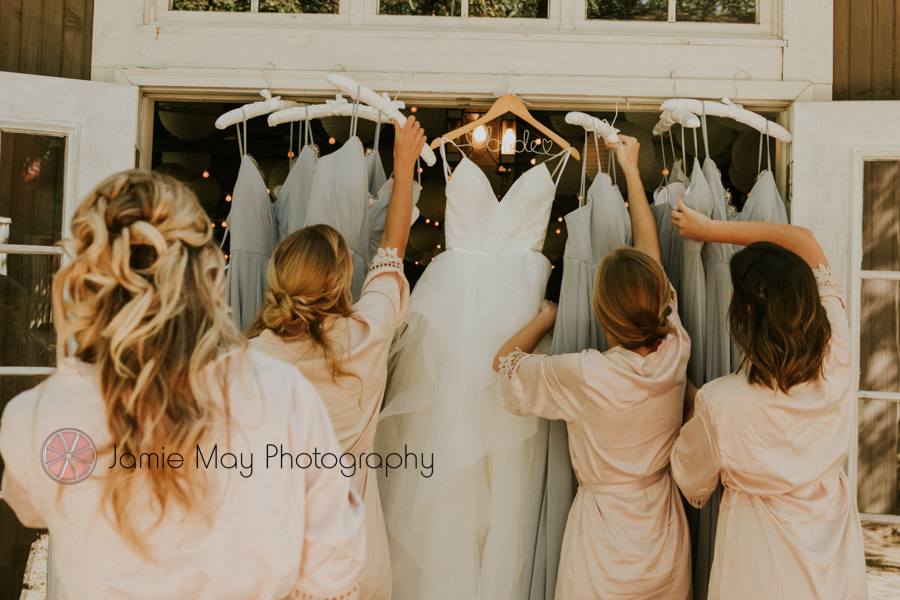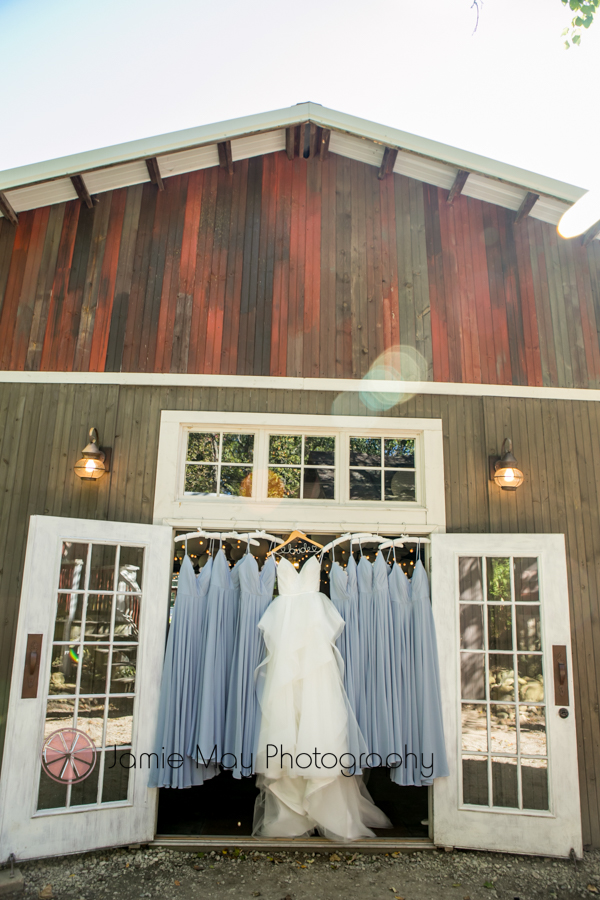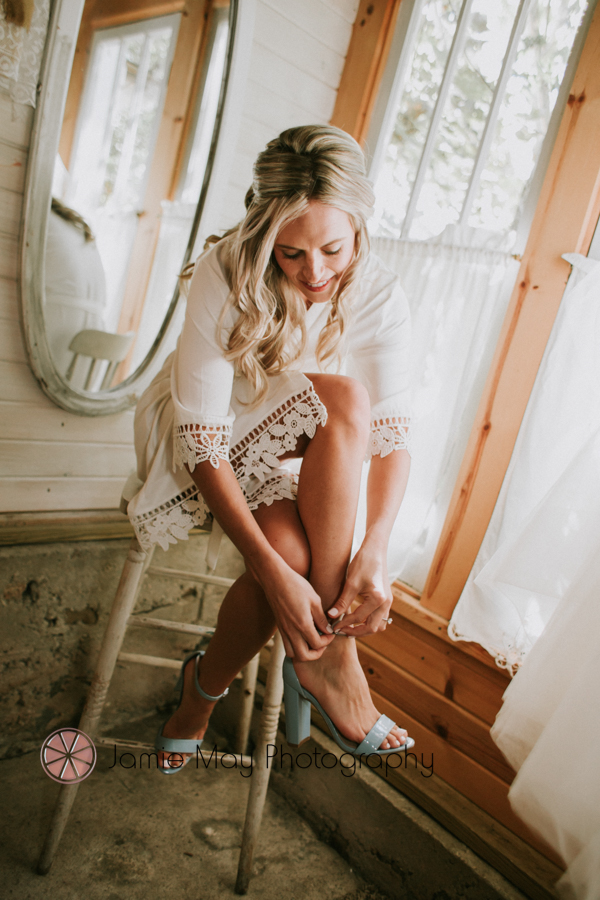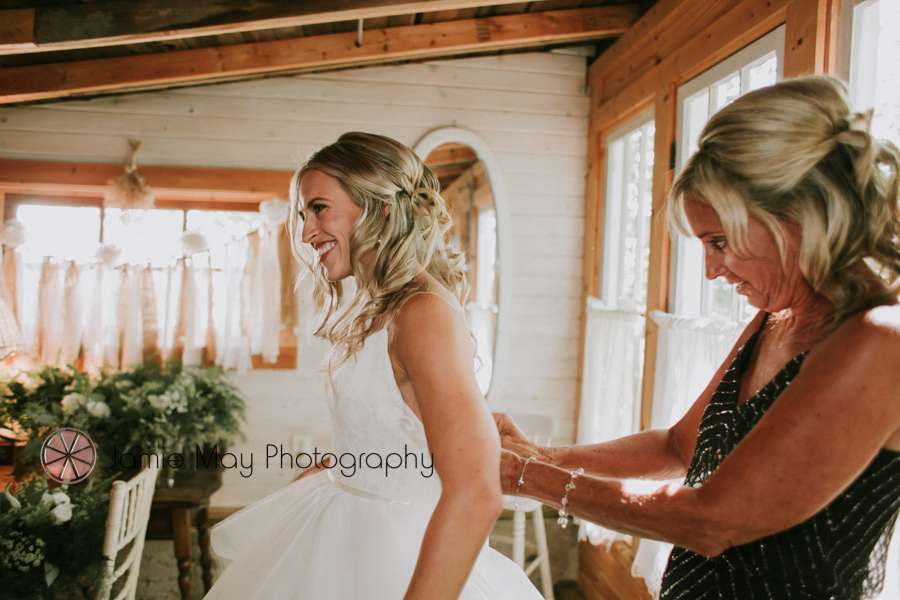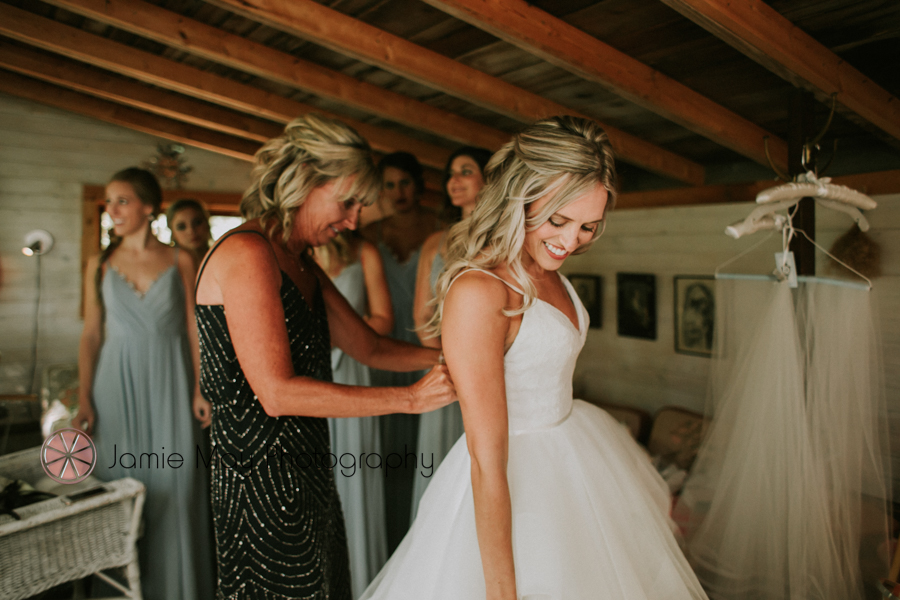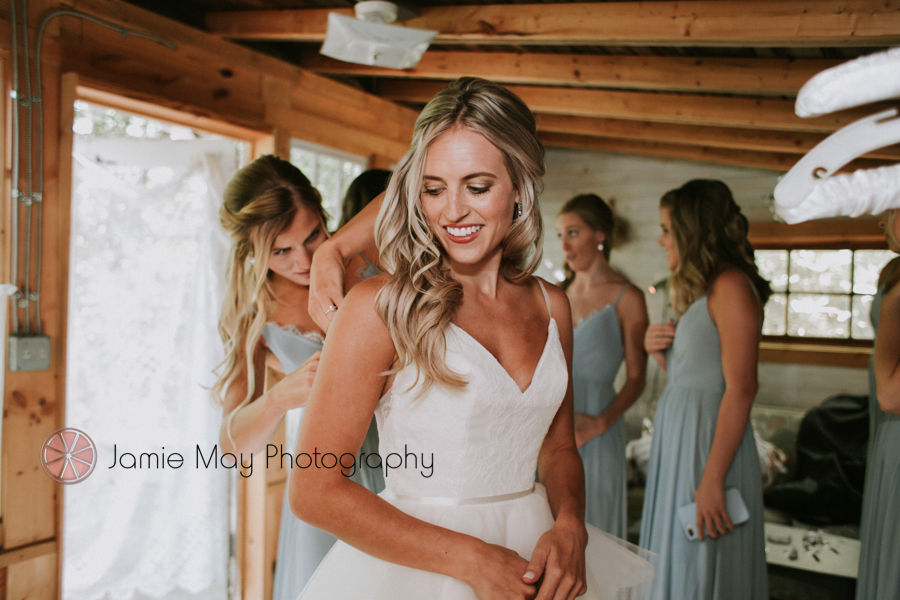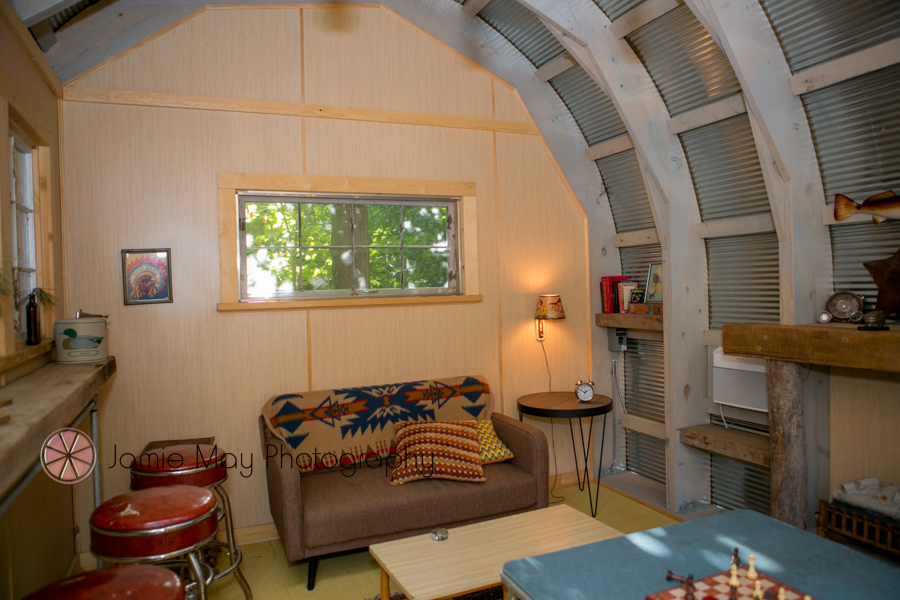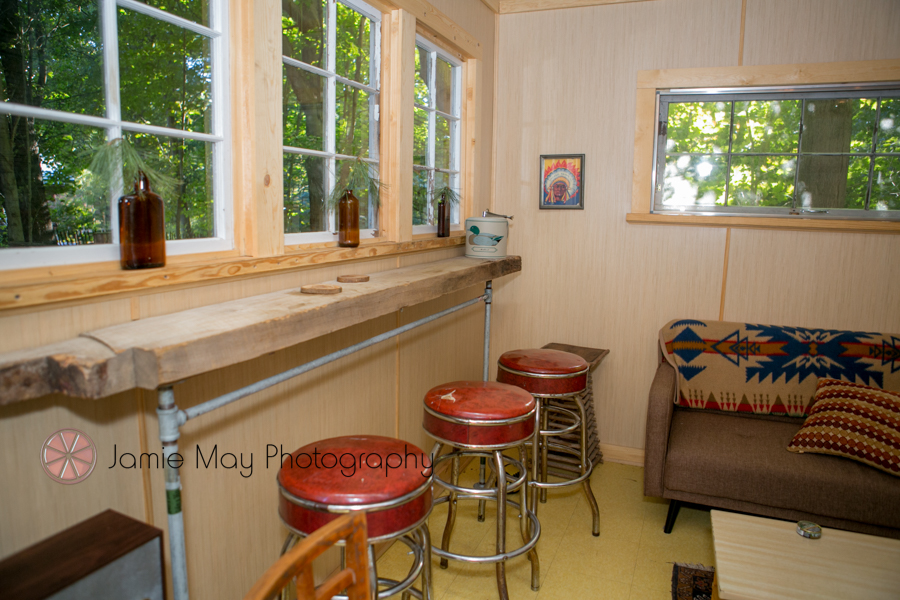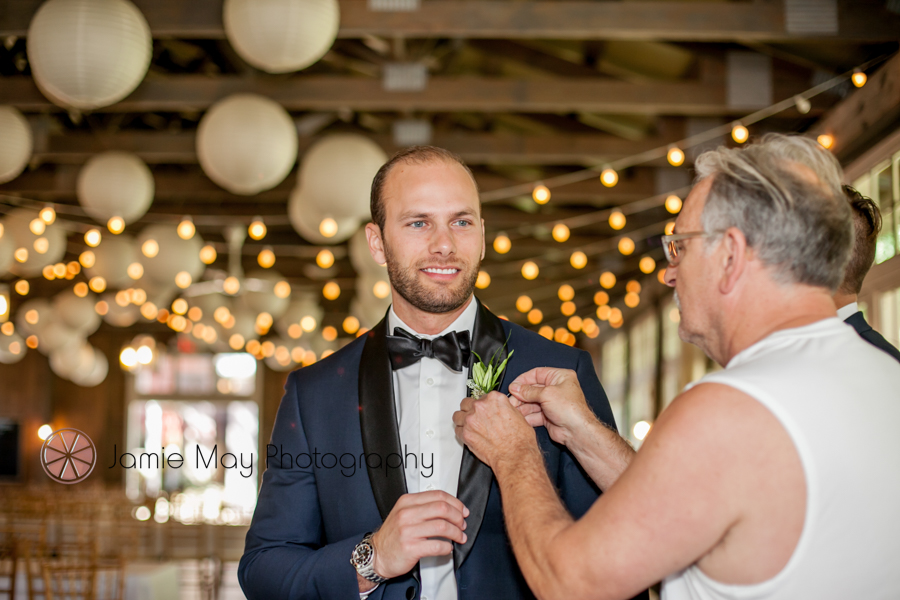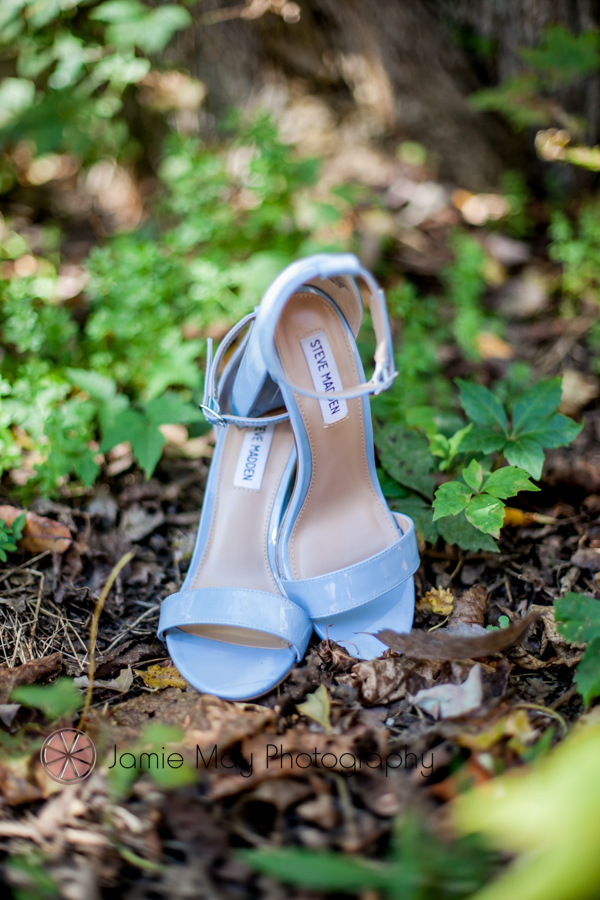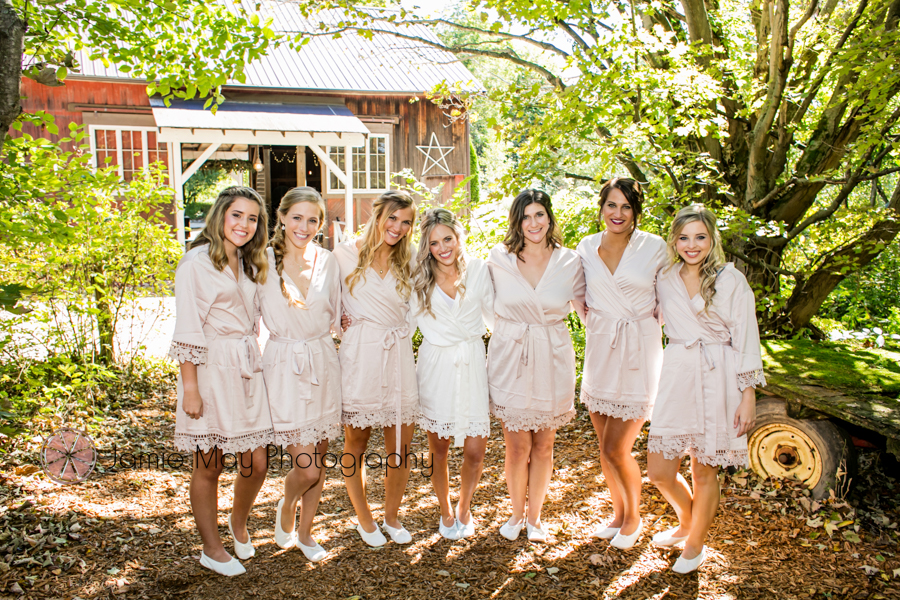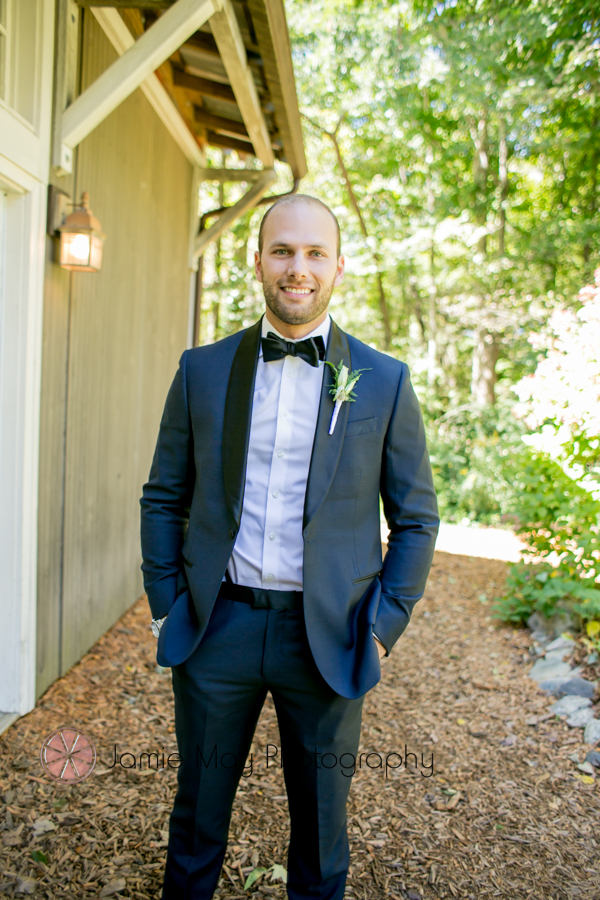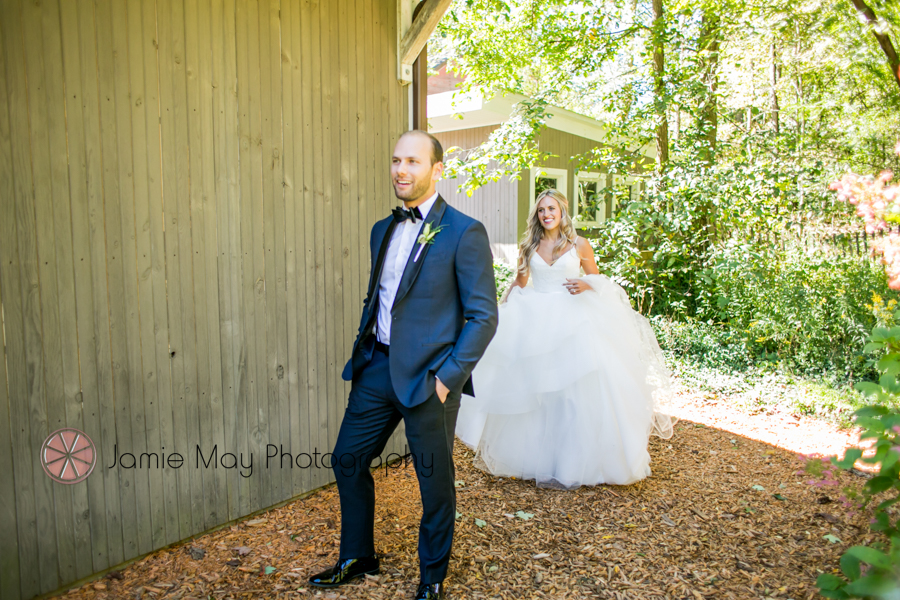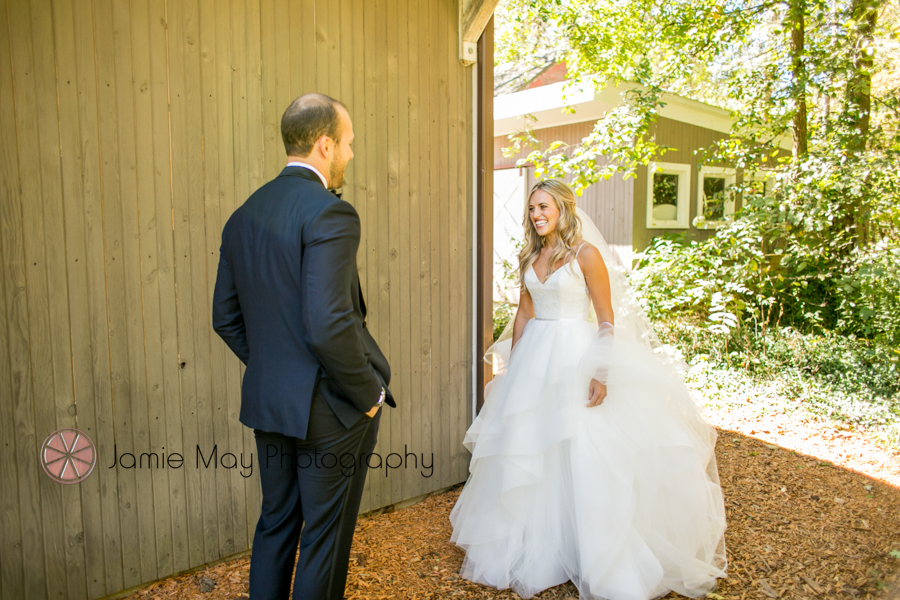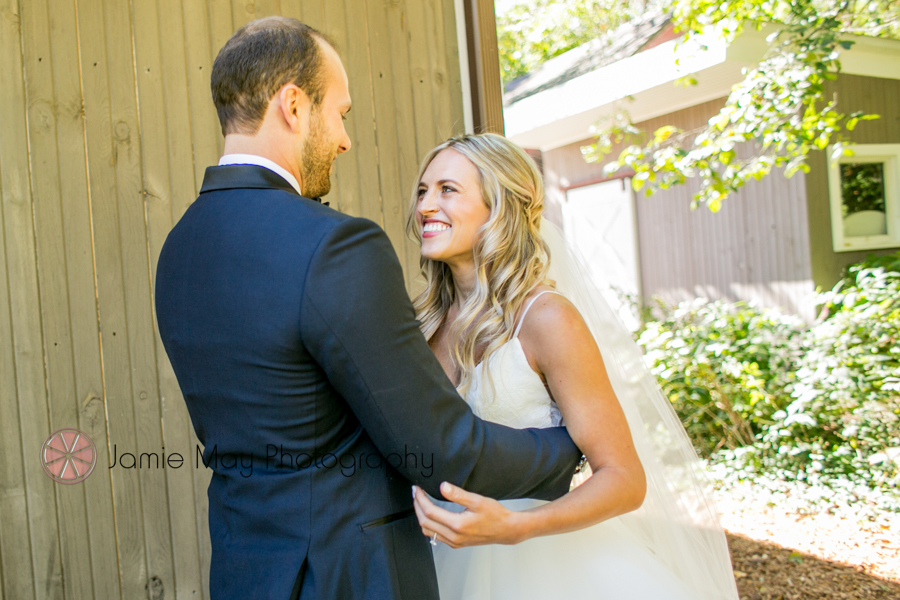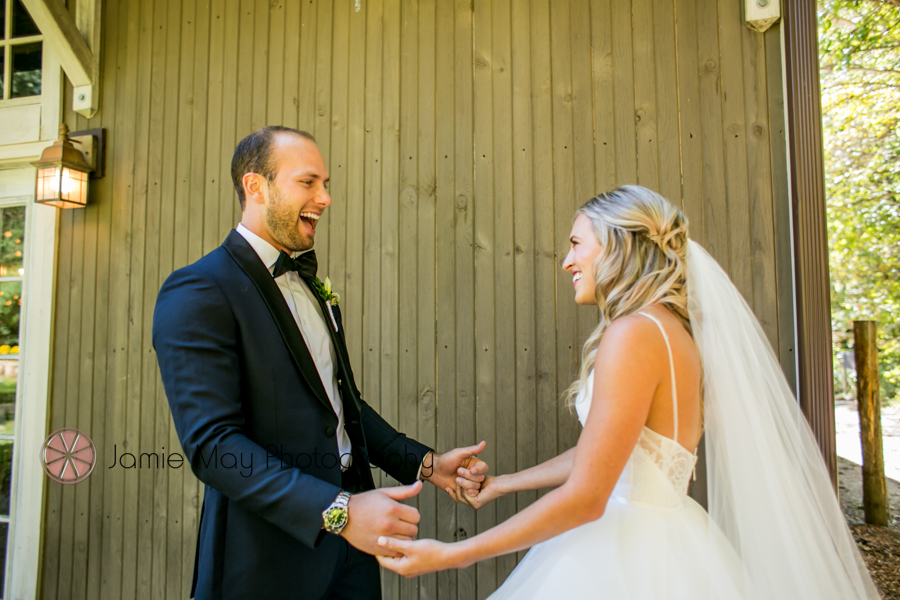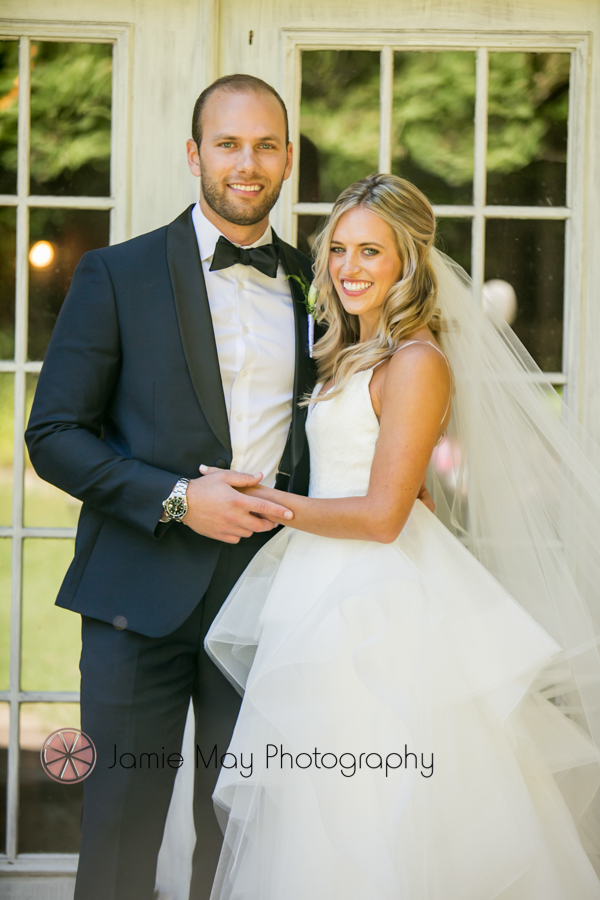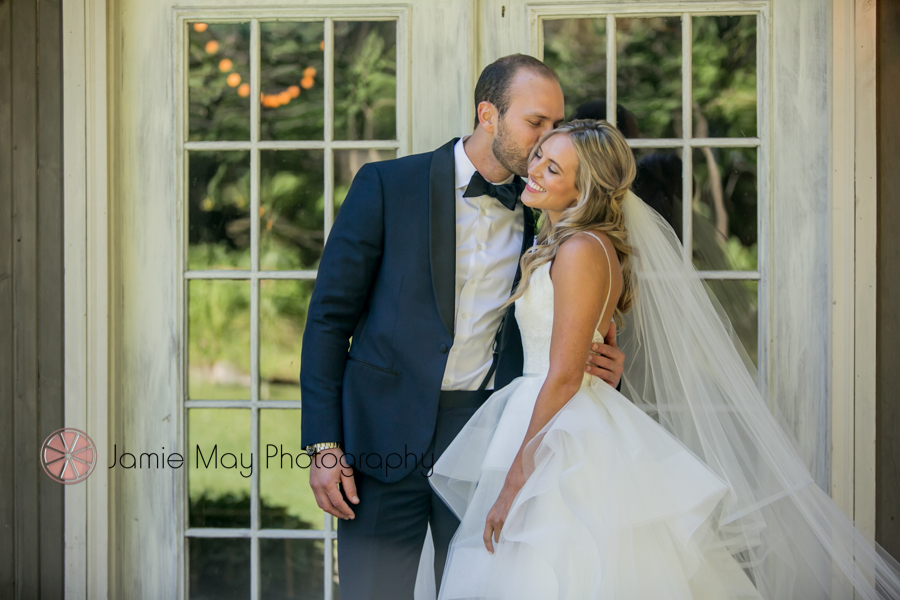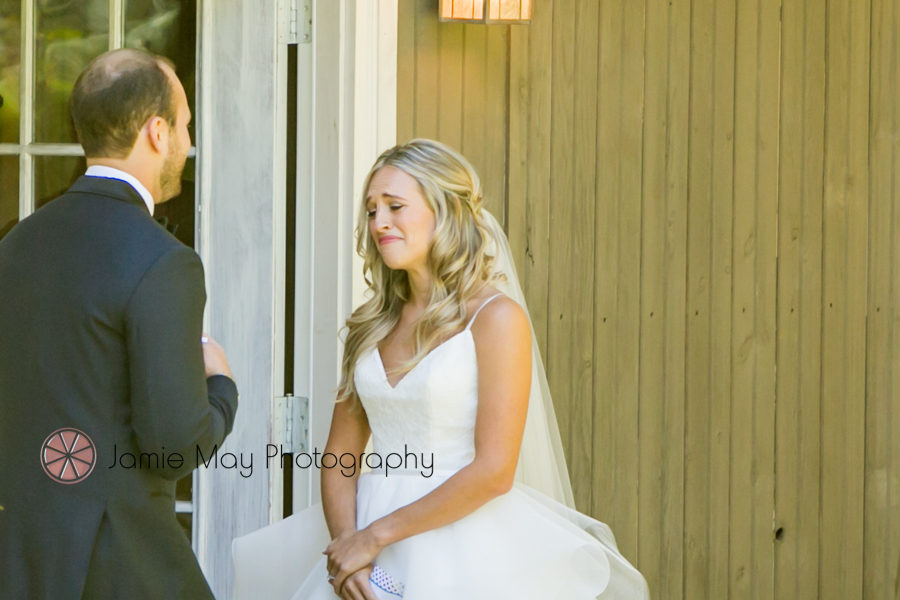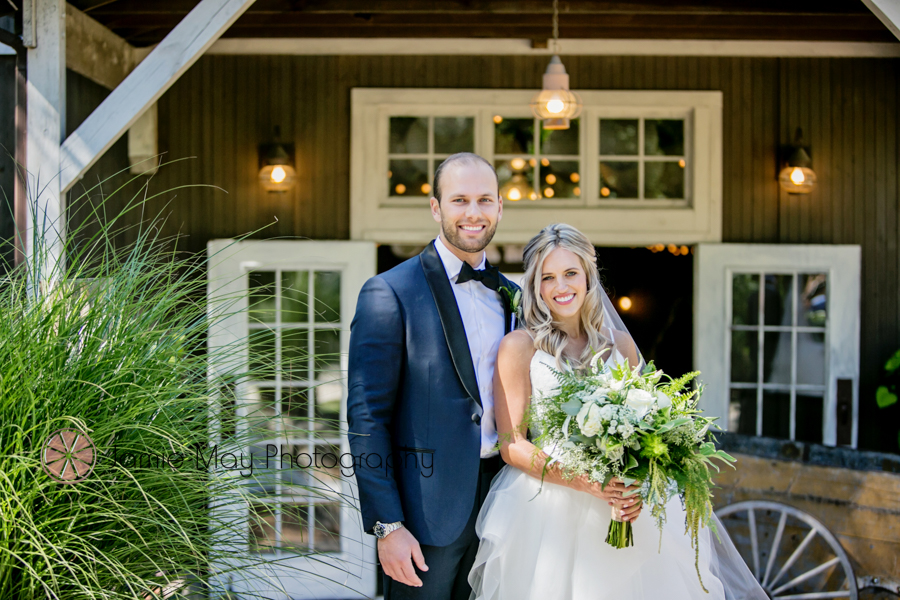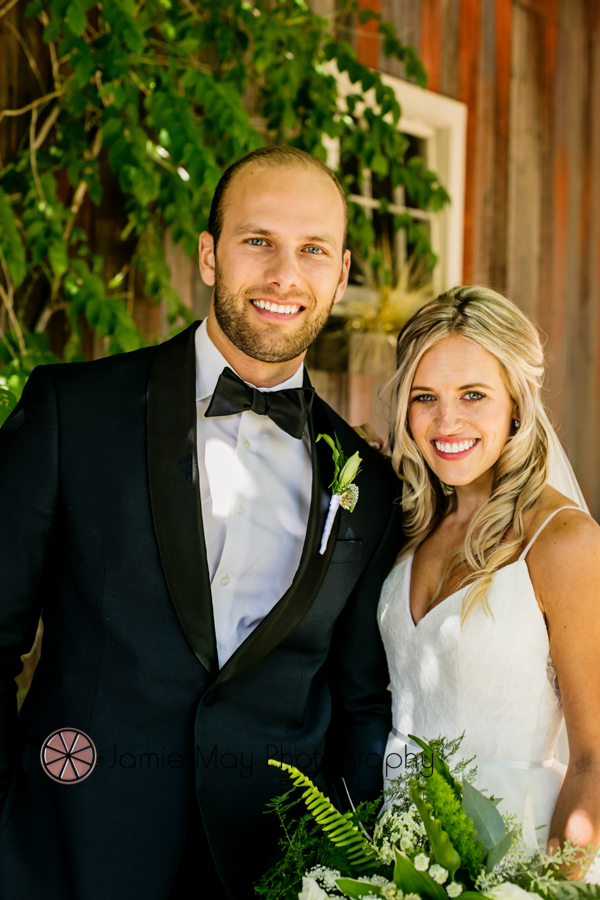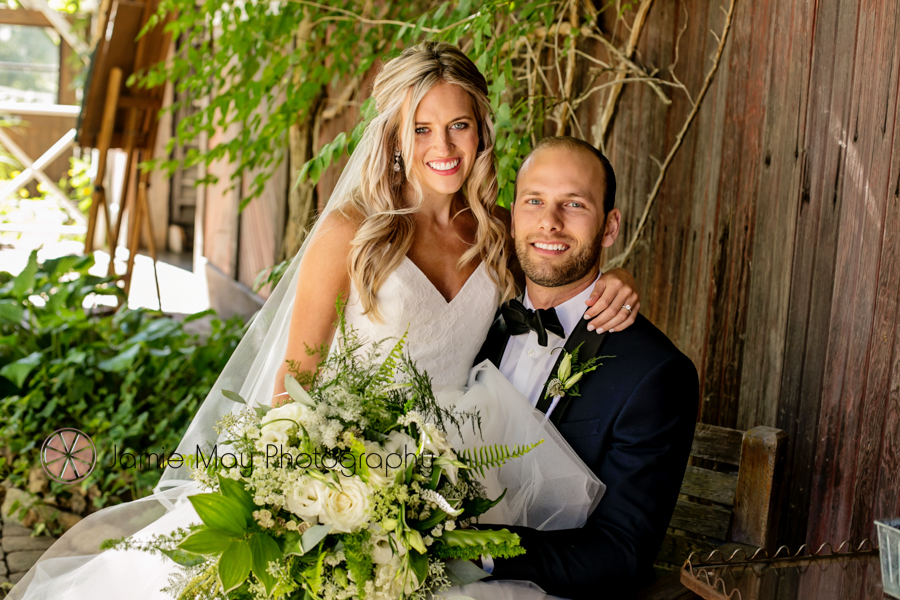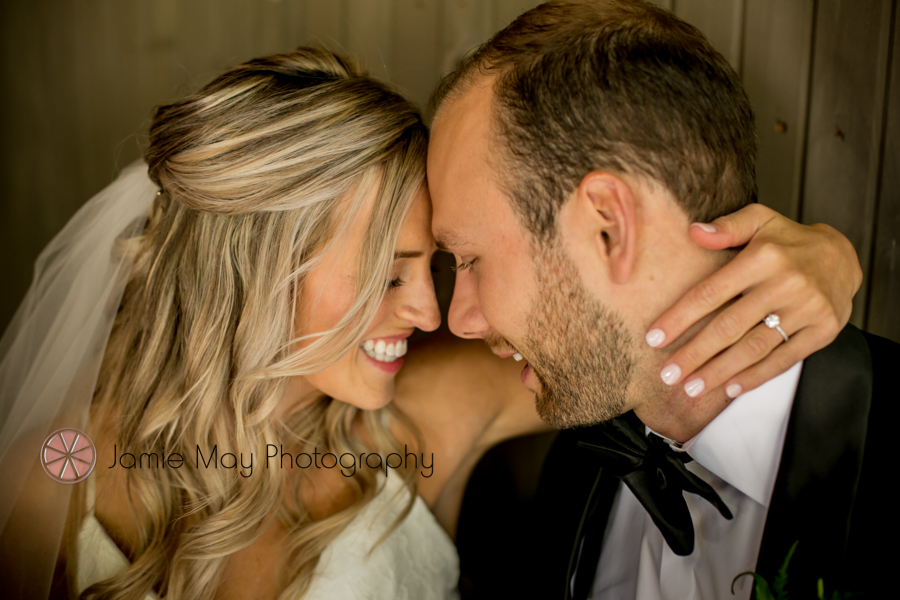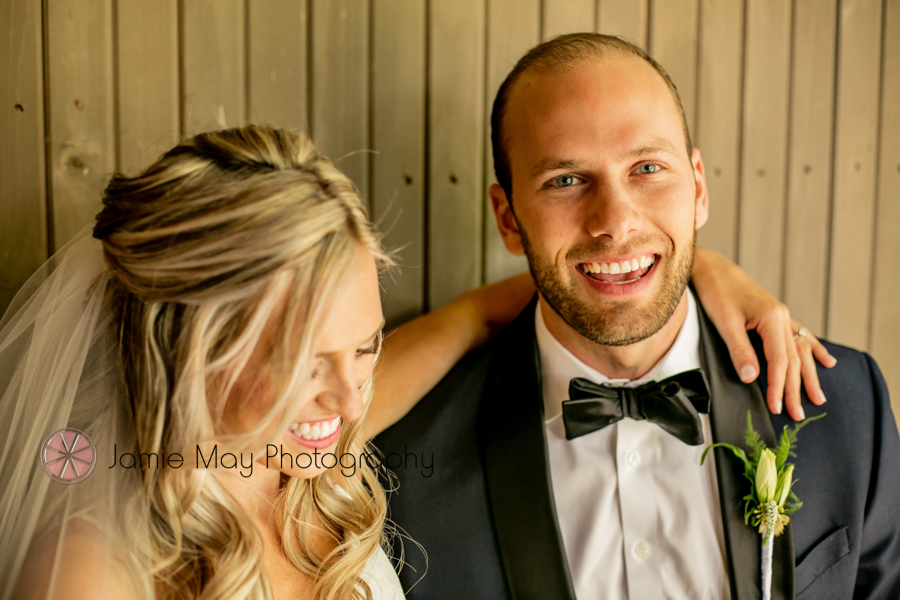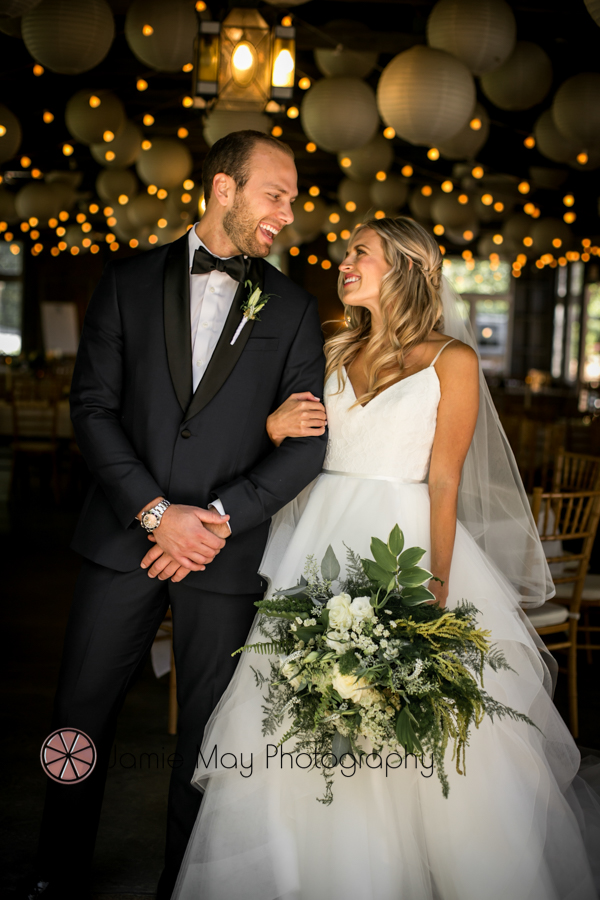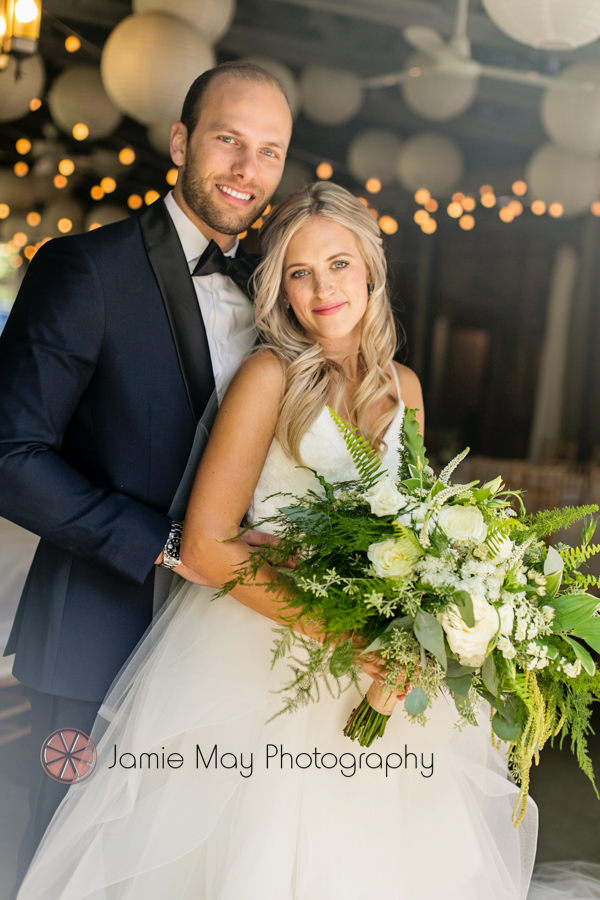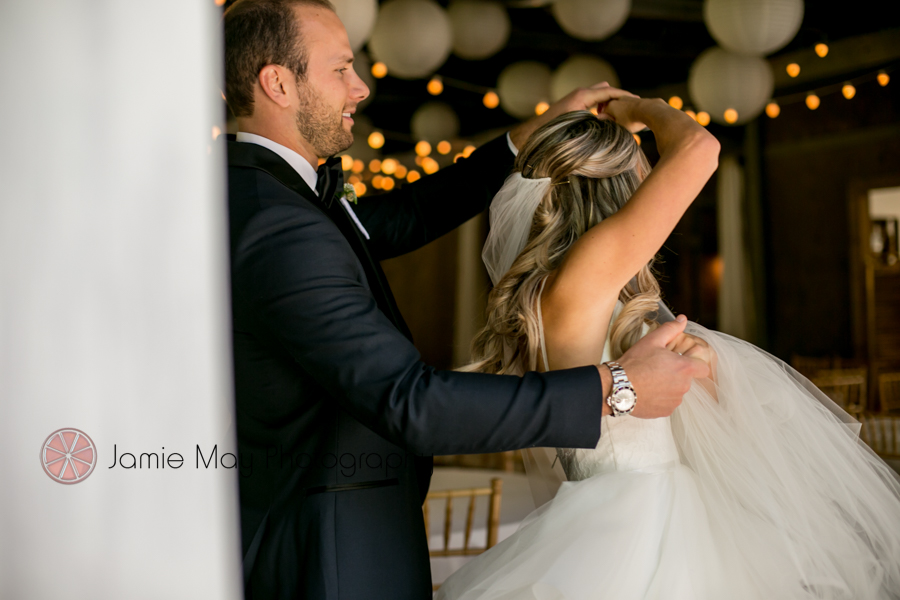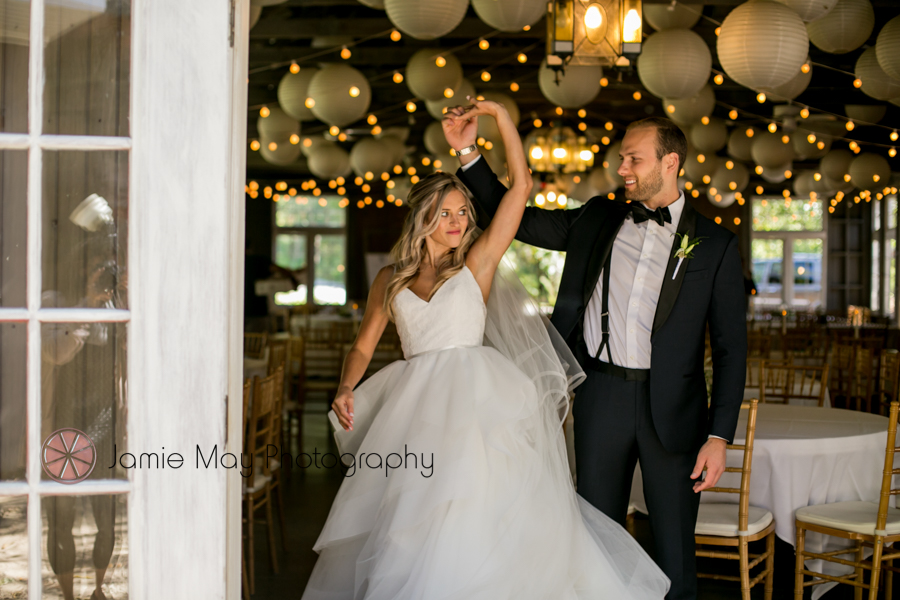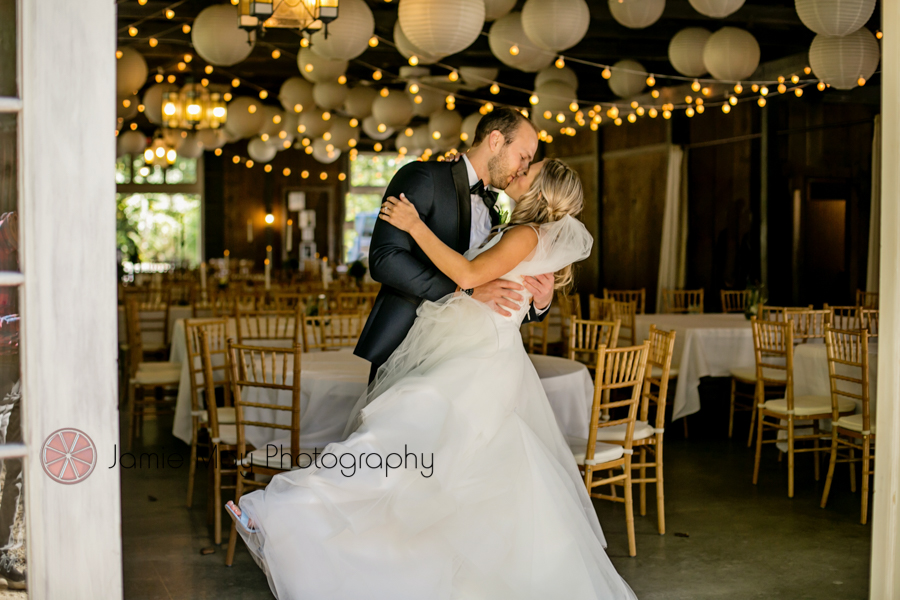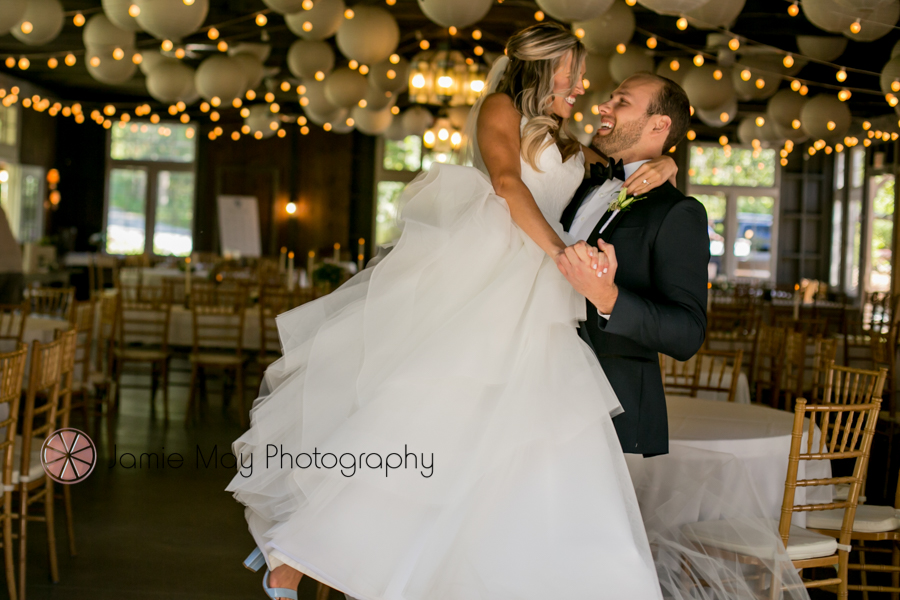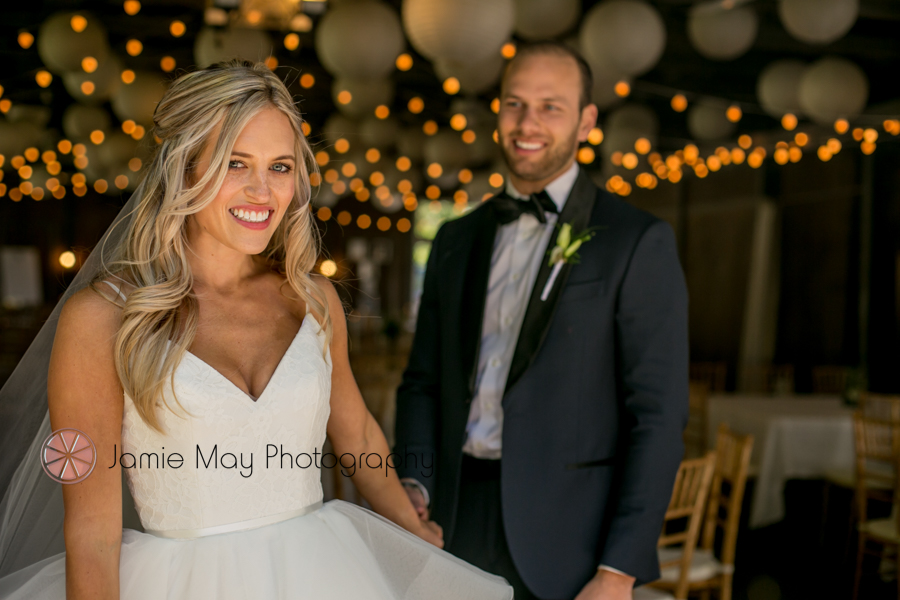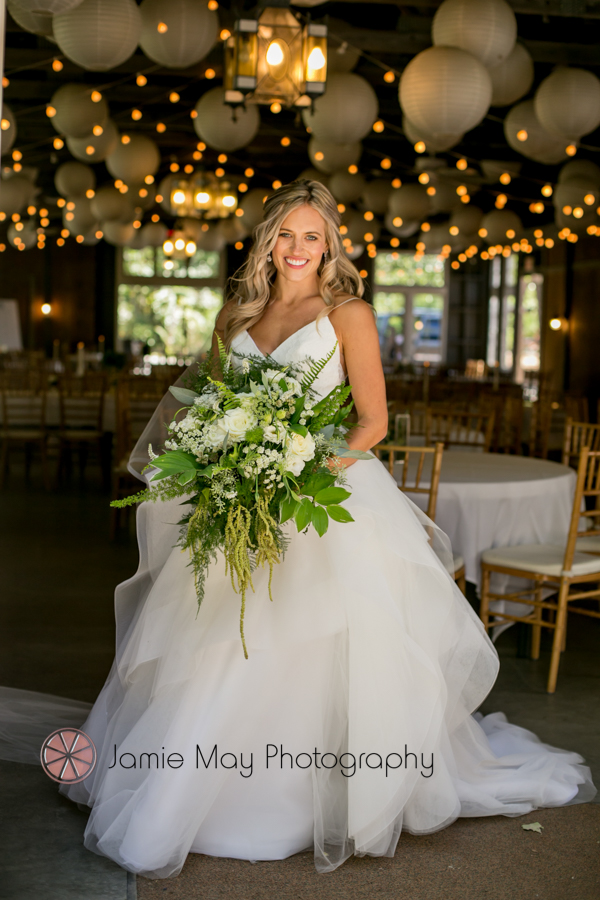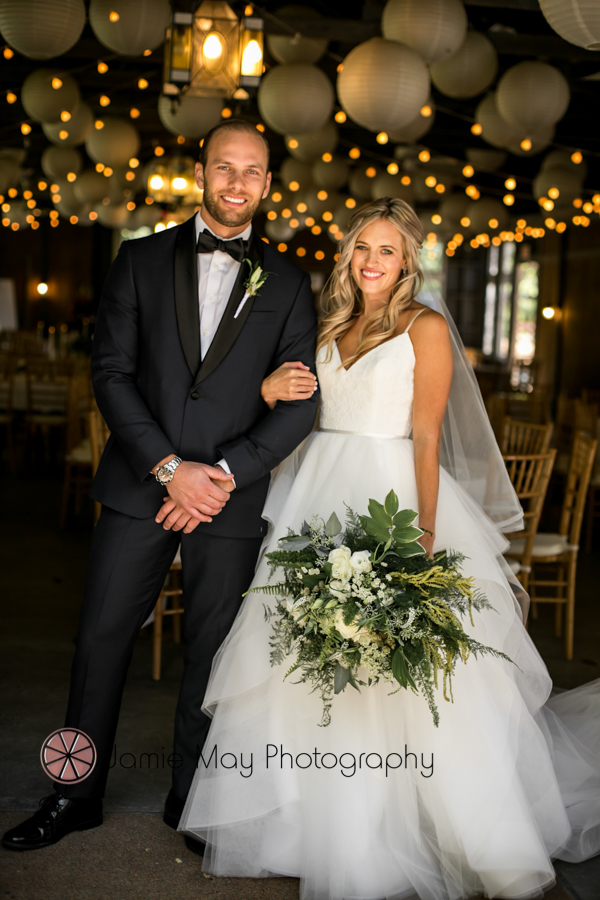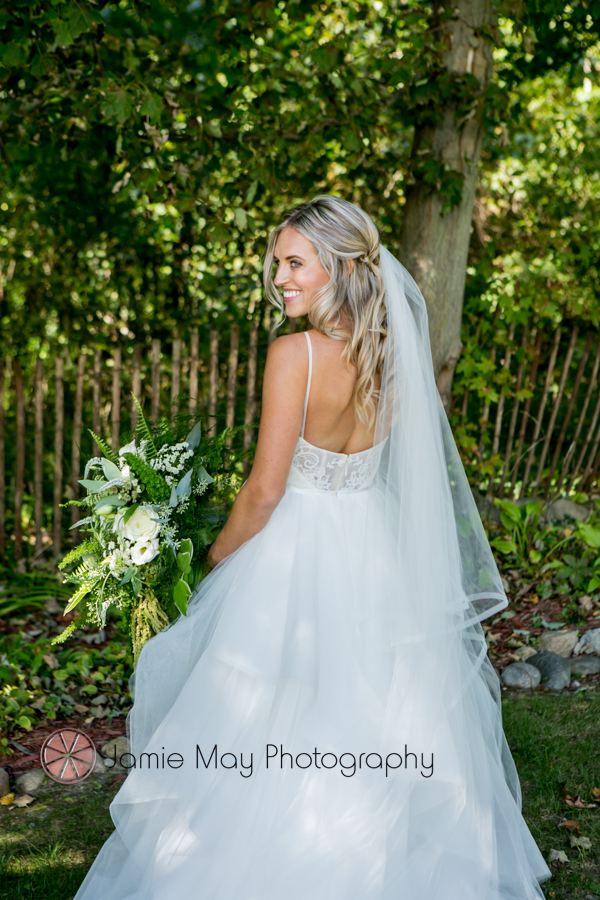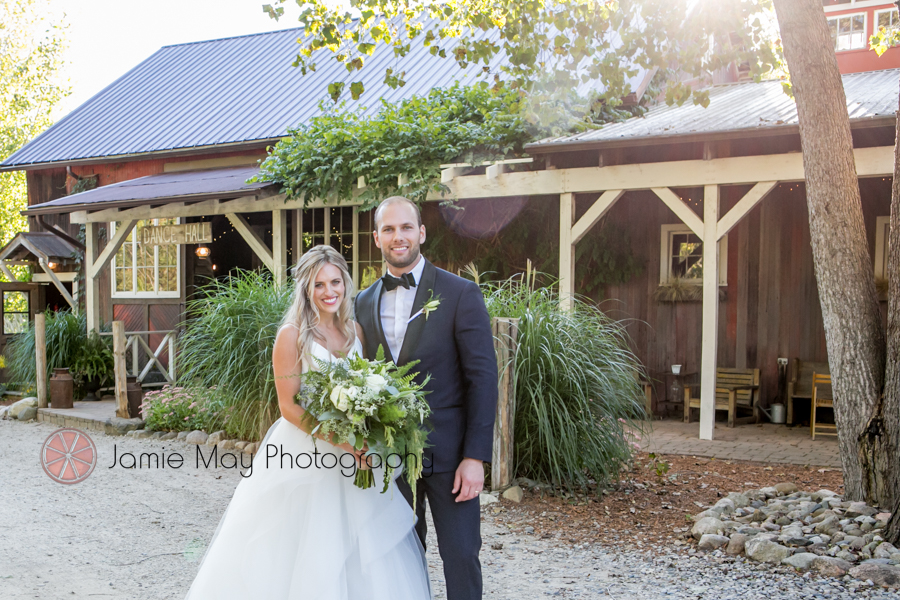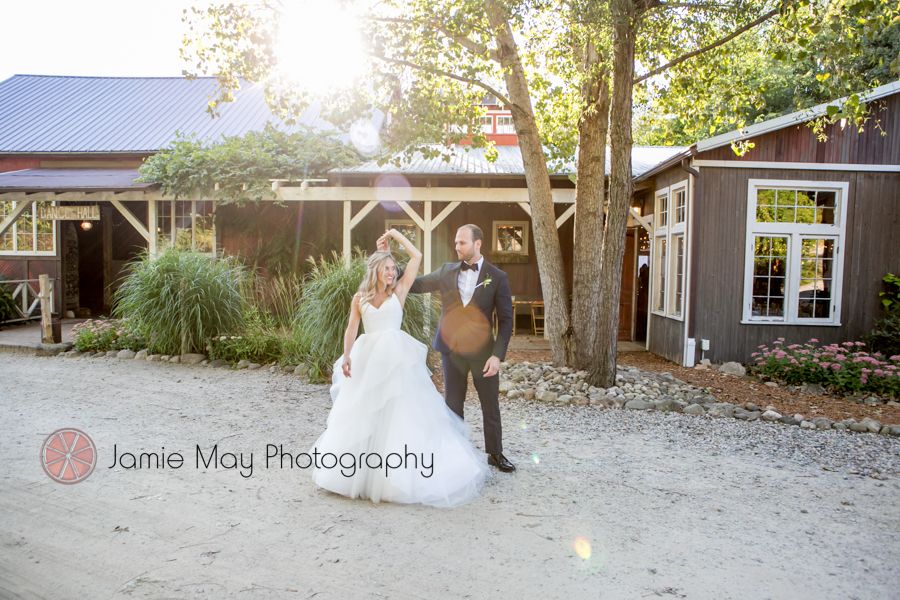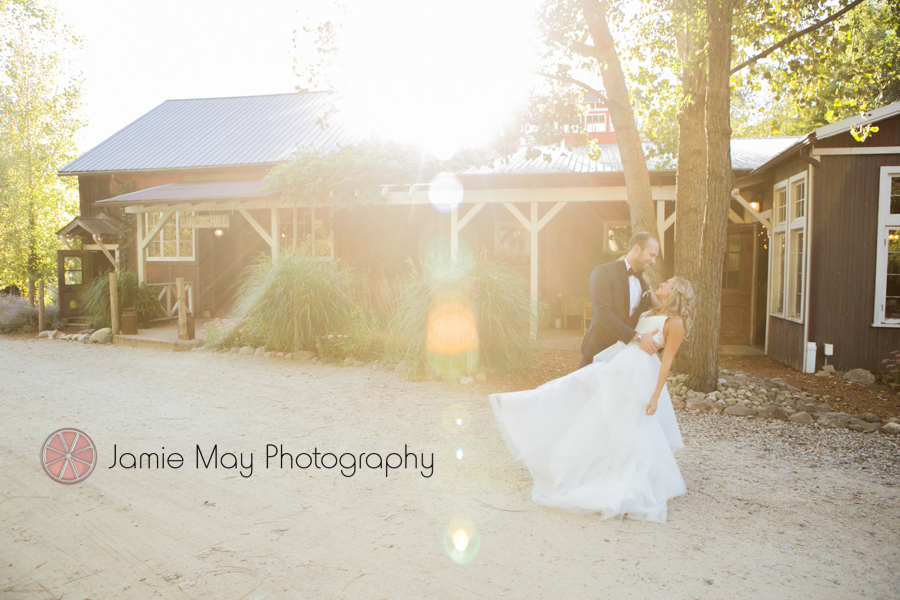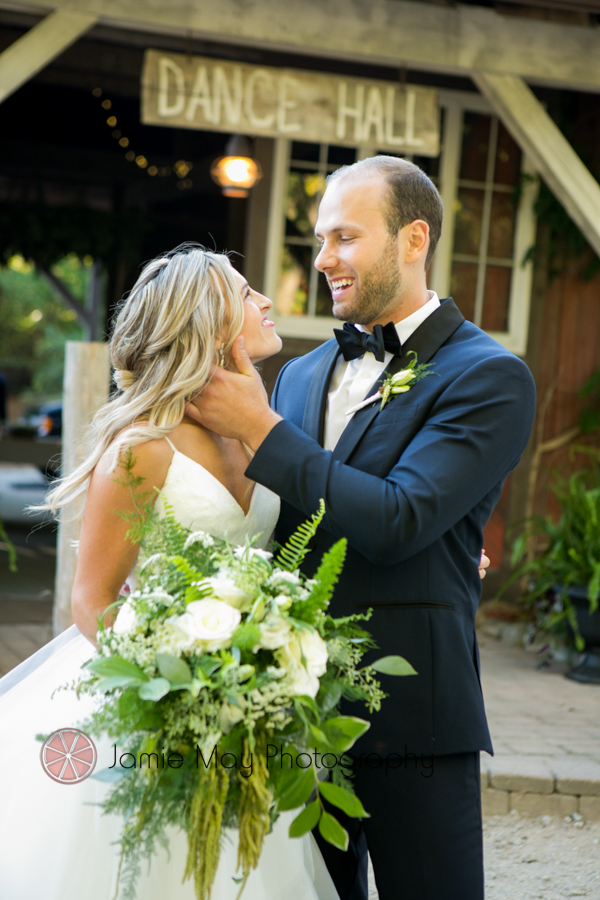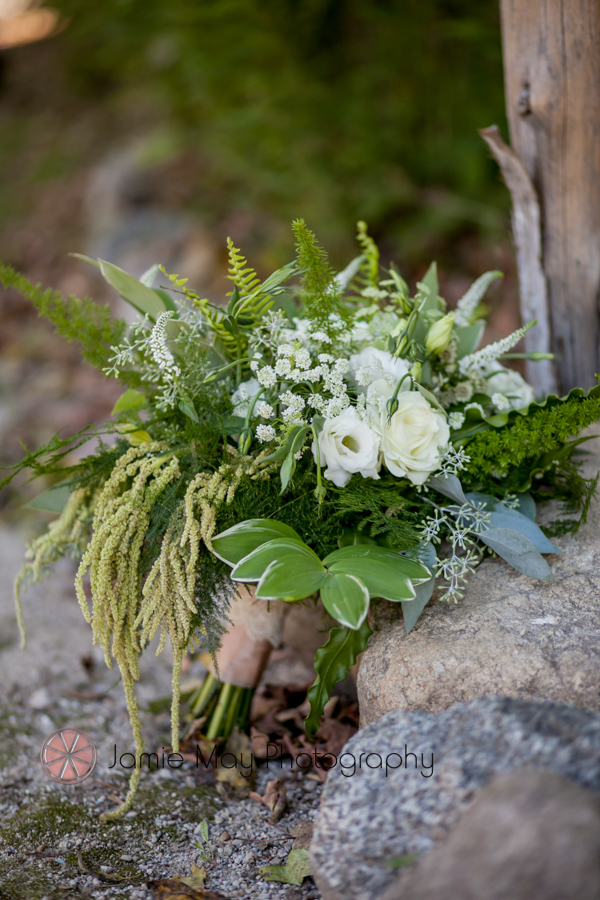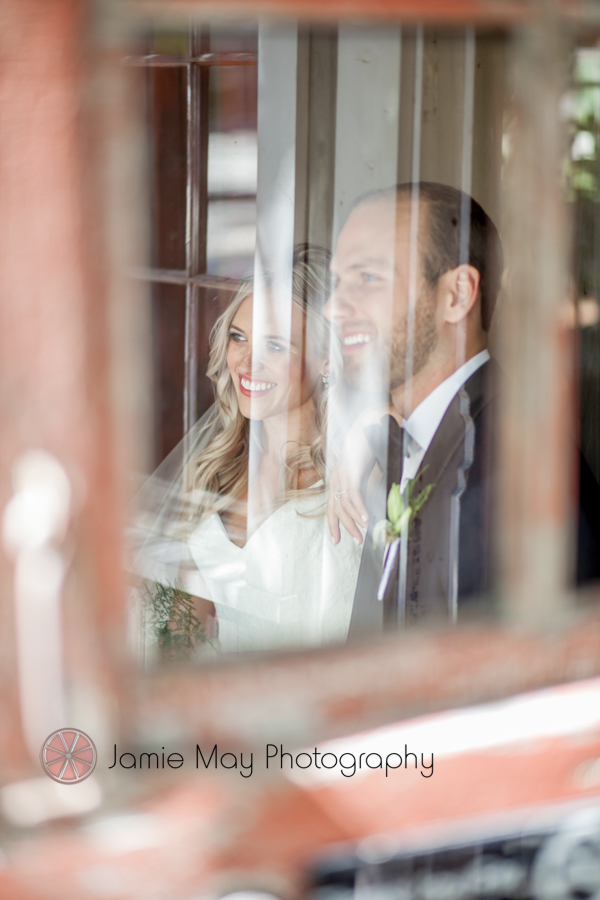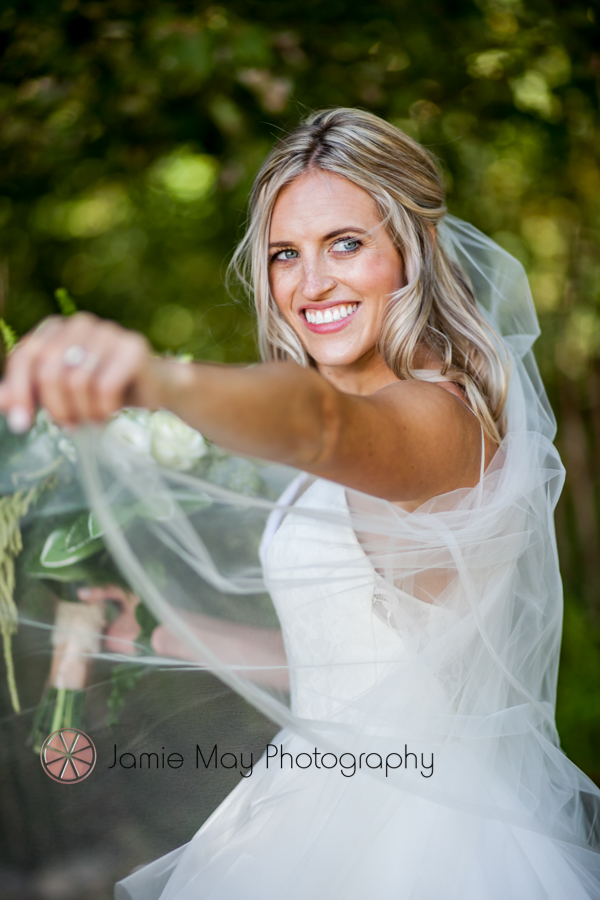 Wedding Party Pictures
We had a great time with this crowd!  They were filled with much joy and laughter.  They were up for anything. Haley was a cheerleader for Michigan, so I suggested a pyramid and the guys jumped to it!  We were all laughing so hard!!! As you keep scrolling, I have a few pictures that are the same pose with different coloring editing.
Color Editing Trends
Right now there are some color editing trends happening.  Personally, I really like it!  It gives a moody, subtle tone to the whole picture.  I would be cautious of someone giving you all the pictures edited this way, though. I have been doing this so long, I have seen many color trends come and go.  If all the images were like this, it could potentially date your pictures.  Think back to the black and white photo with the pop a color that was popular, not even that long ago. Now, totally dated.  Another thing is it does change the tones of the tuxes and bridesmaids dresses.  The color trend worked well for a lot of pictures in this wedding, but I also provided them with the classic, true to color, original.  I think that is important.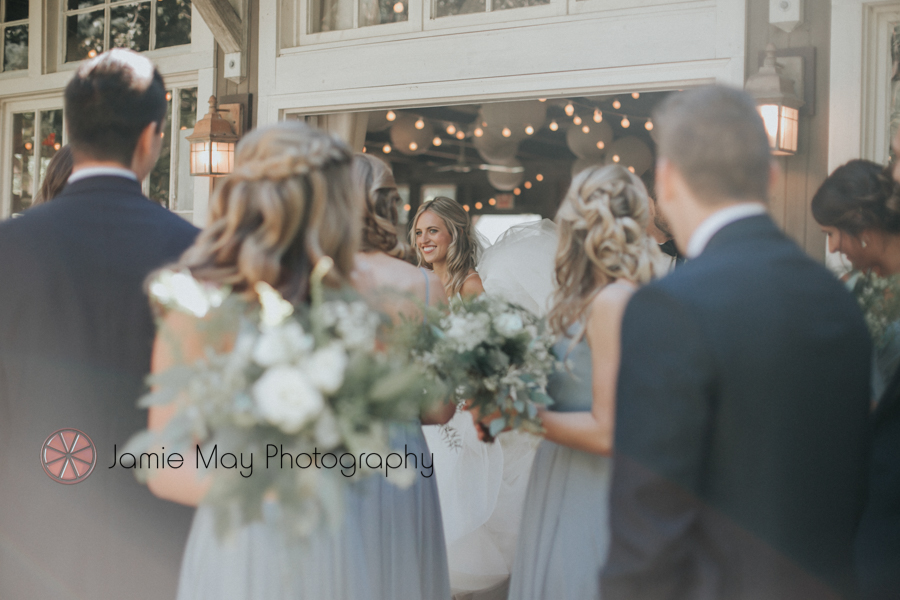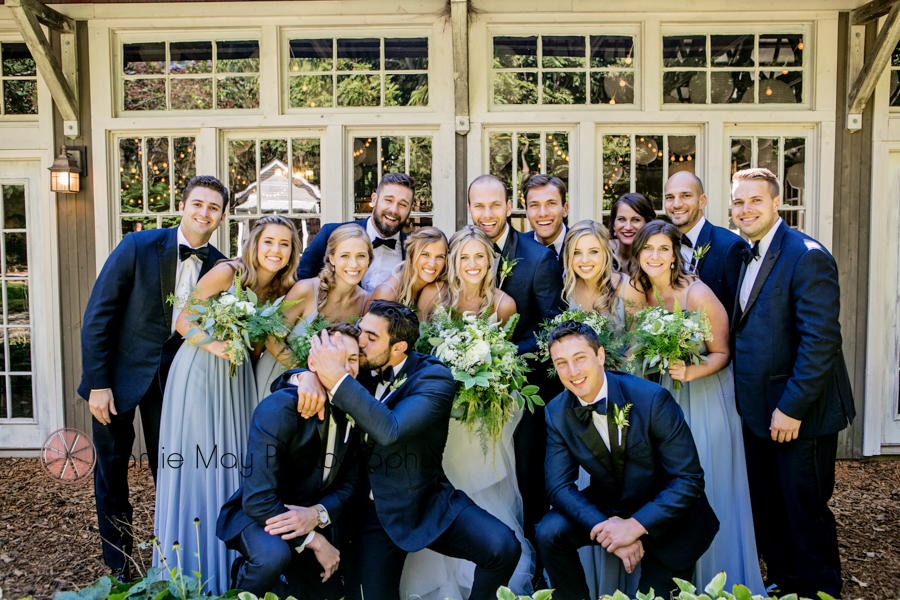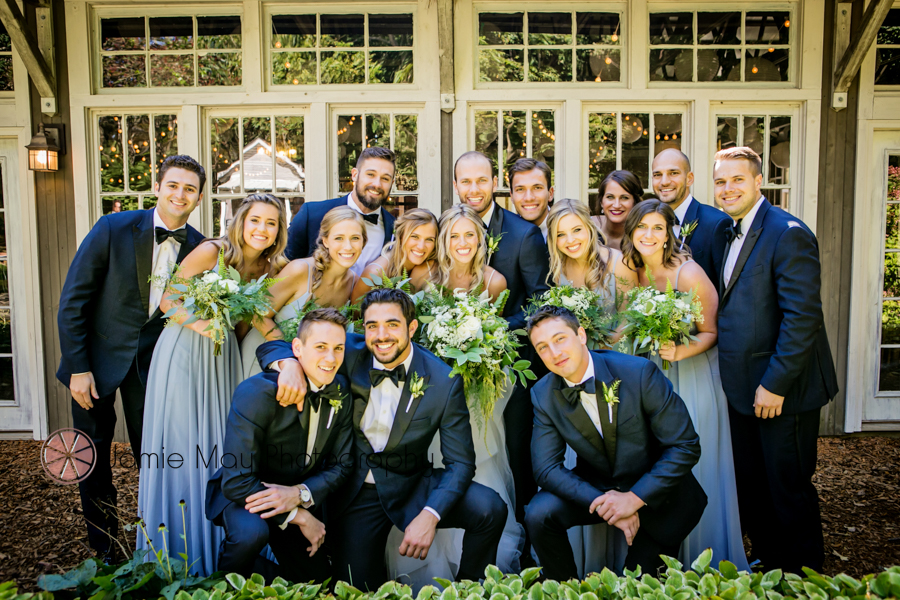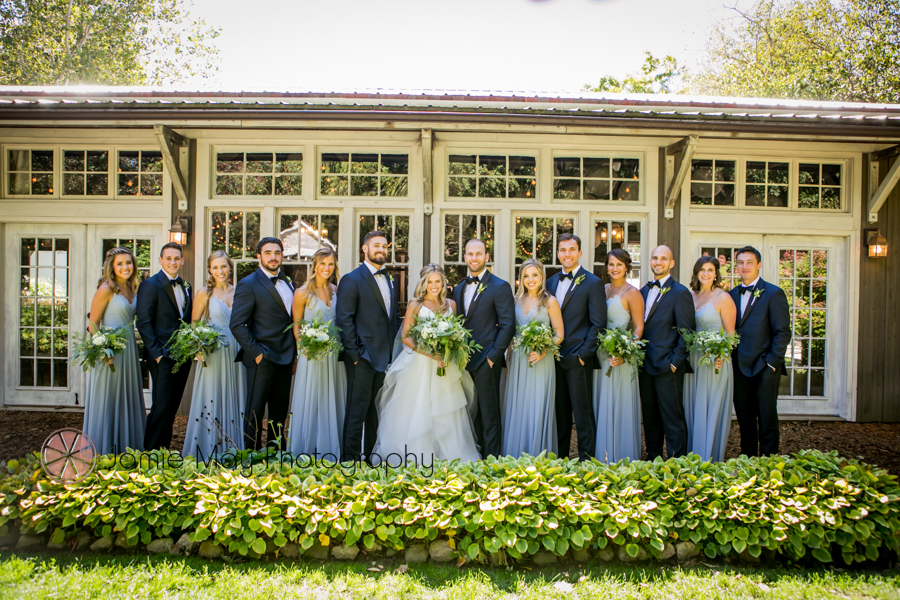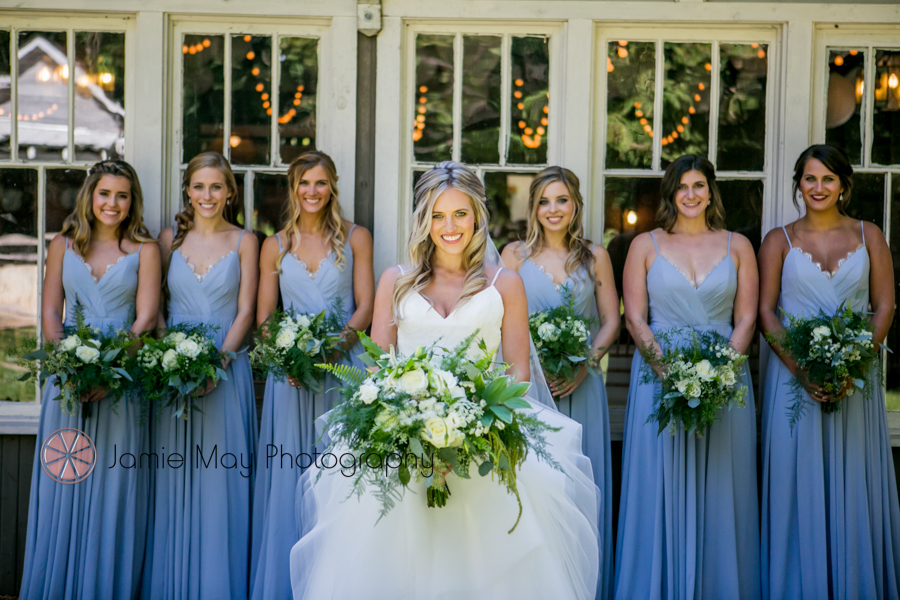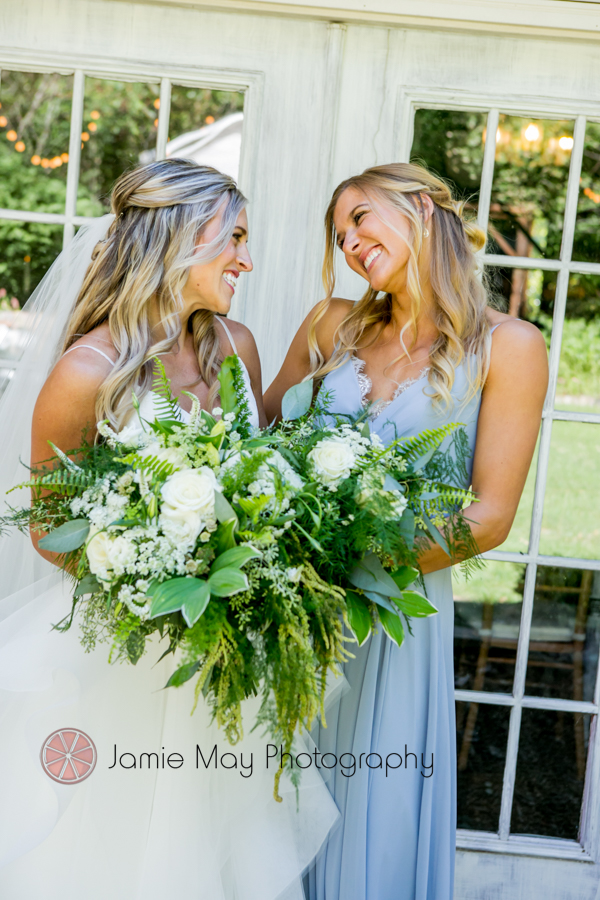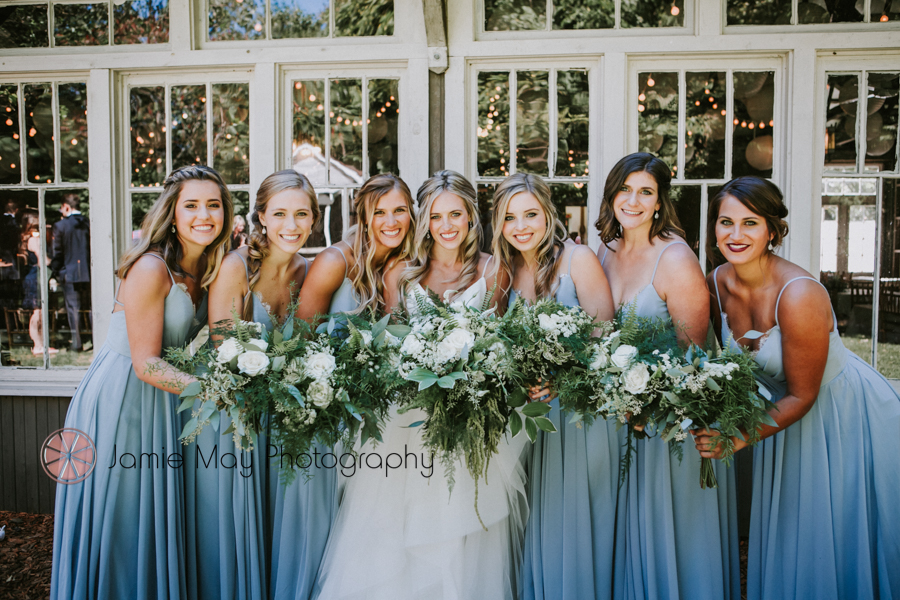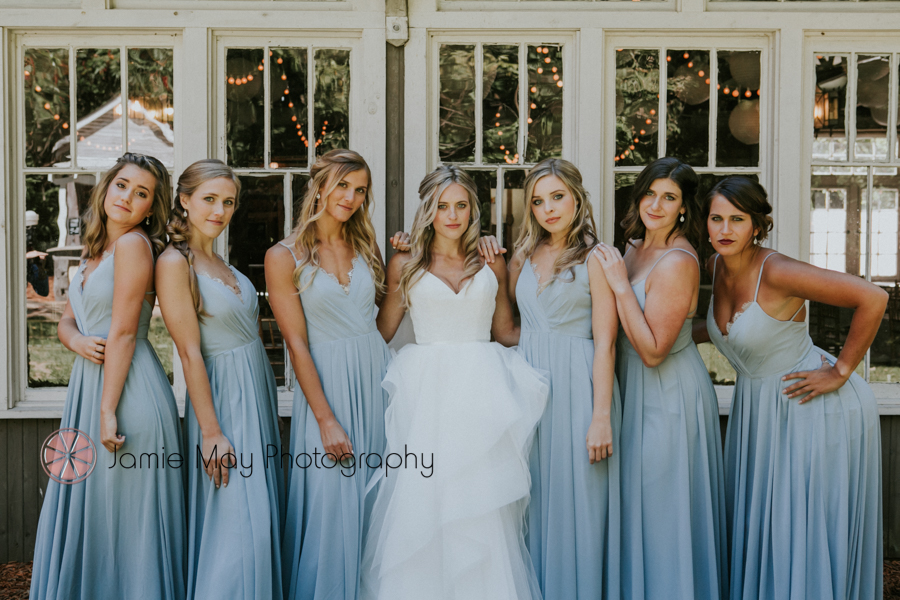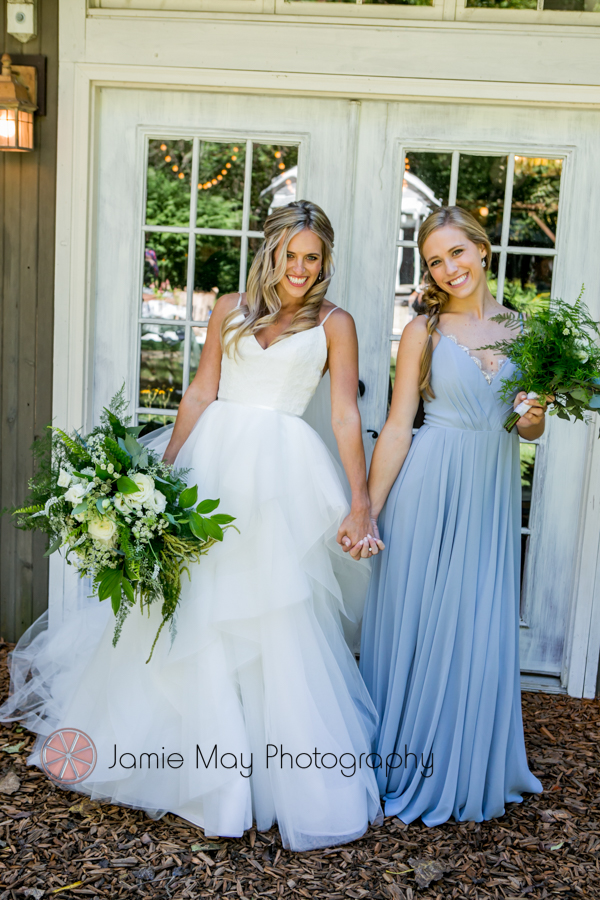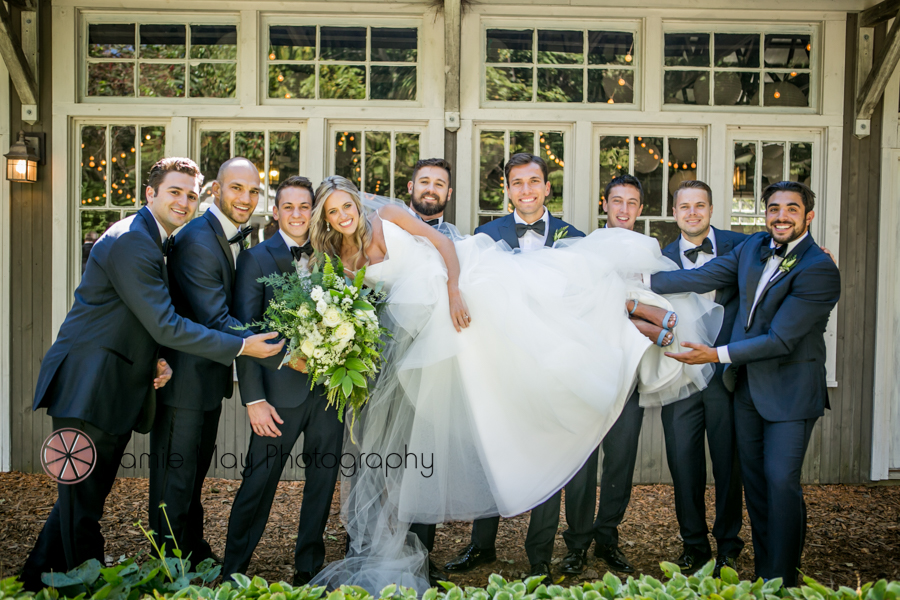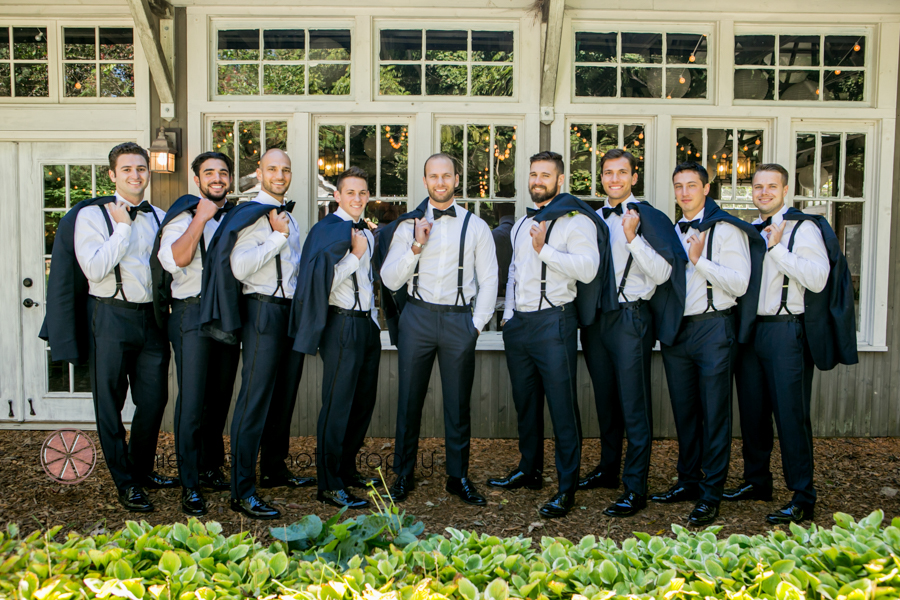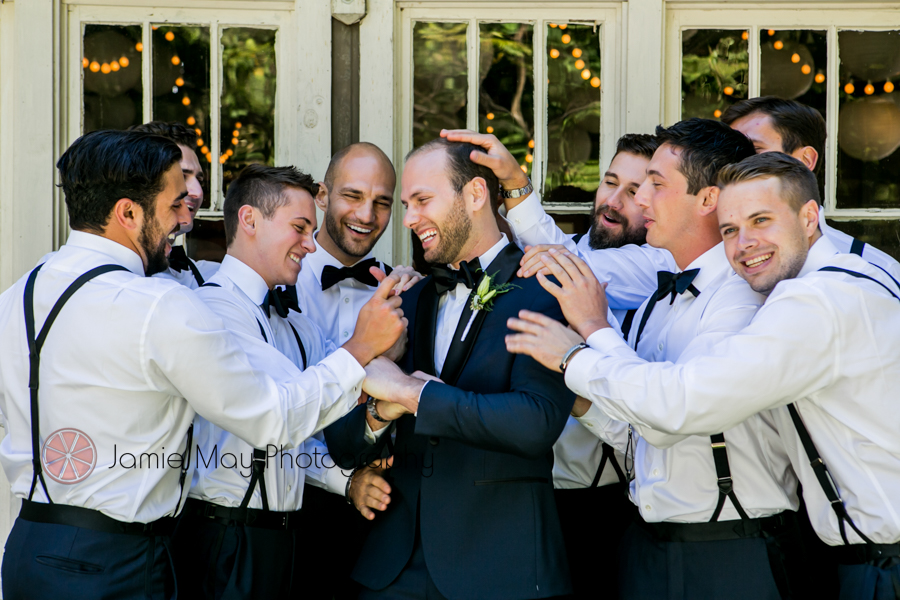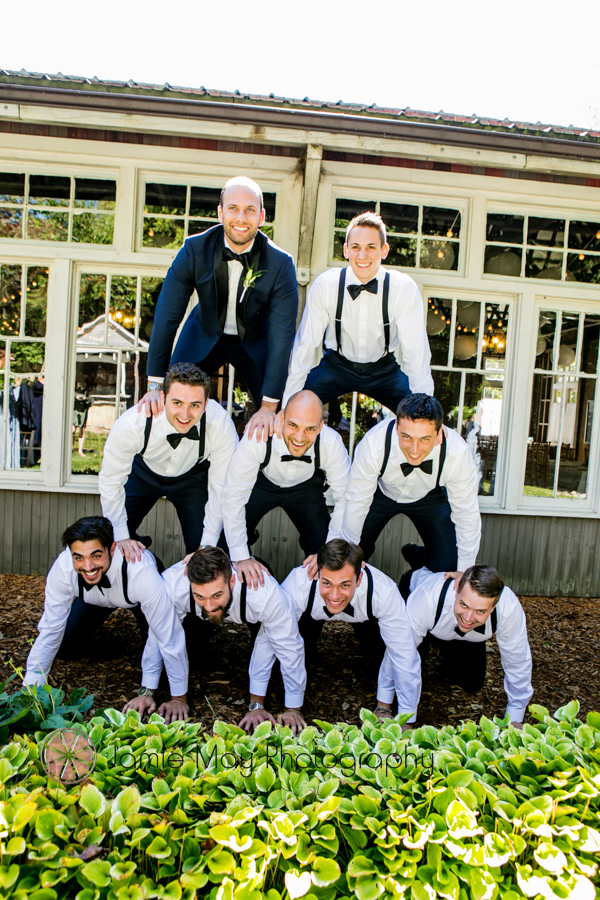 Color Editing Examples – The new trend of color editing….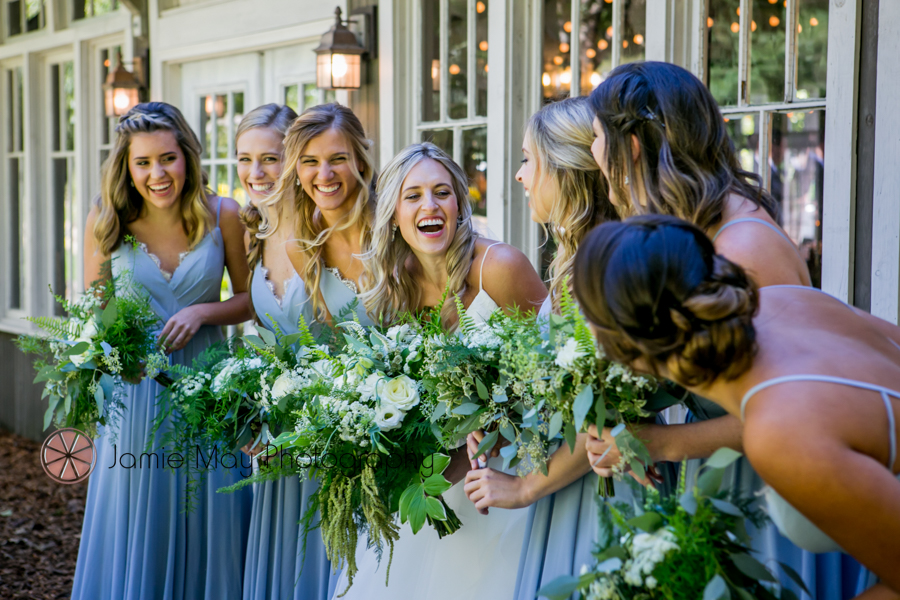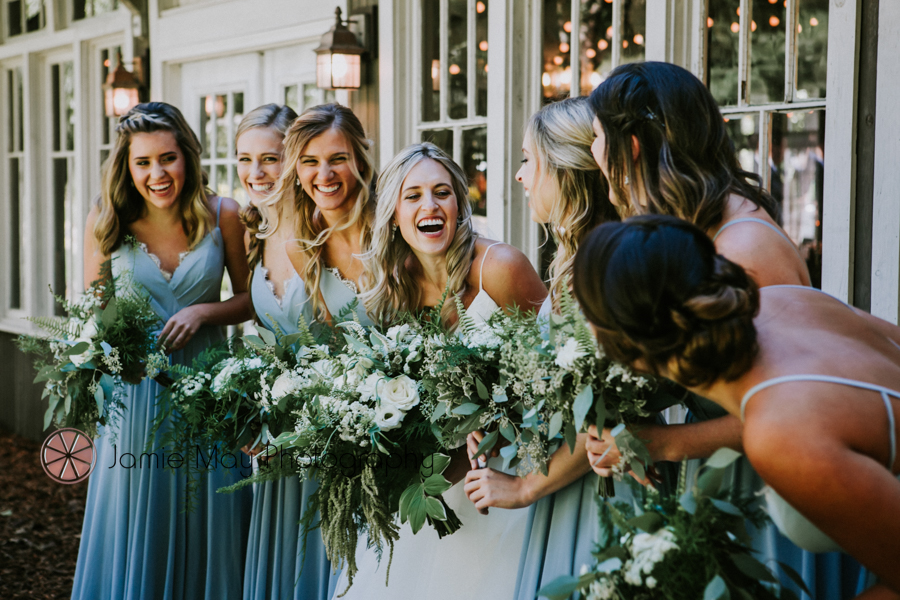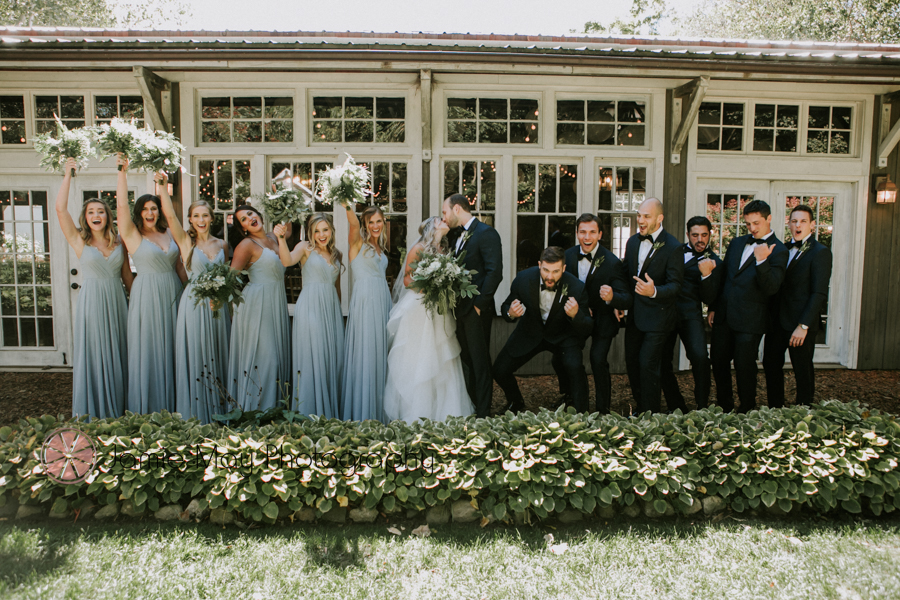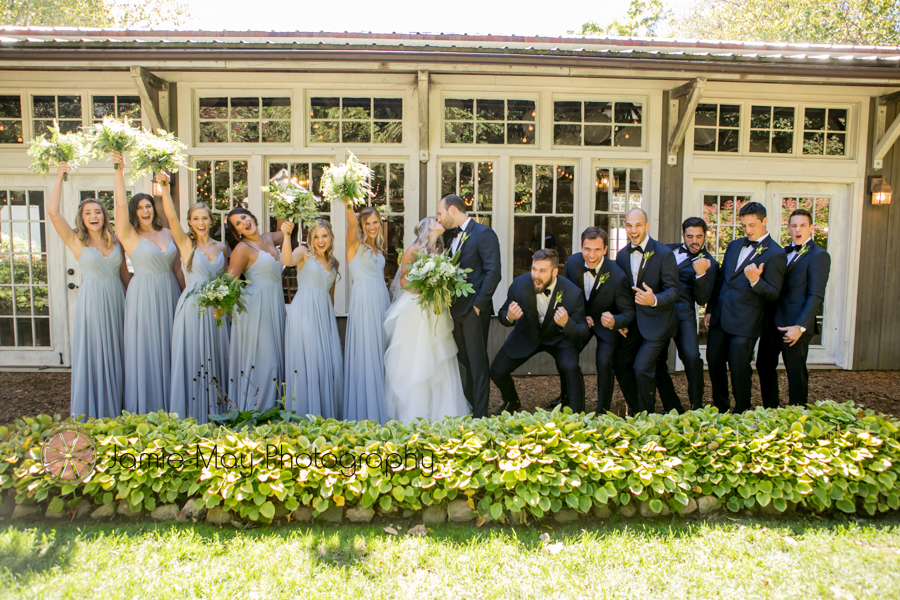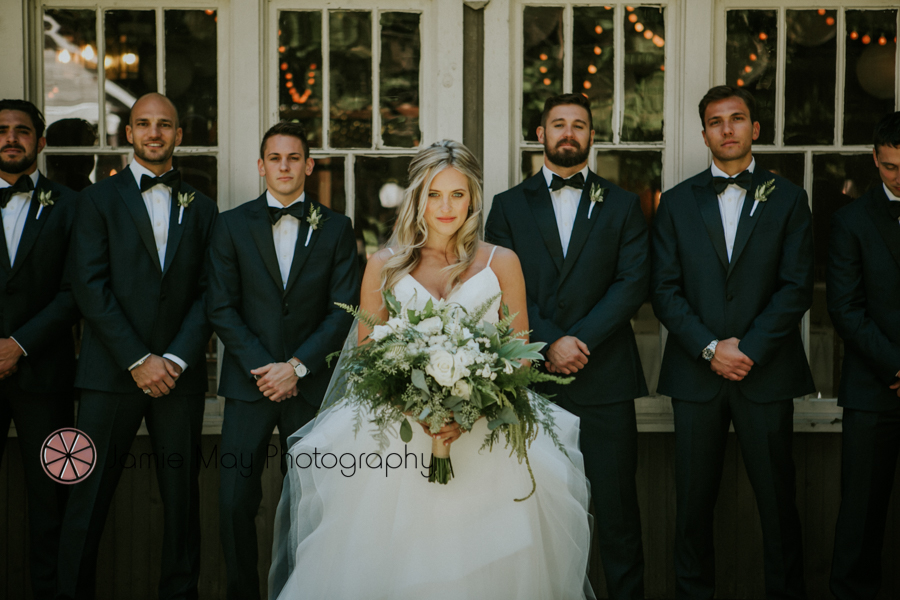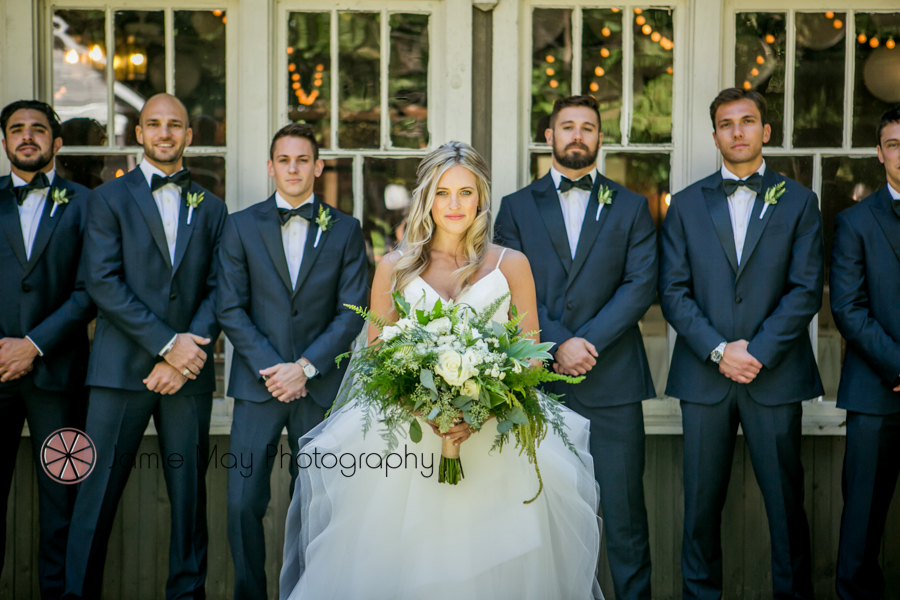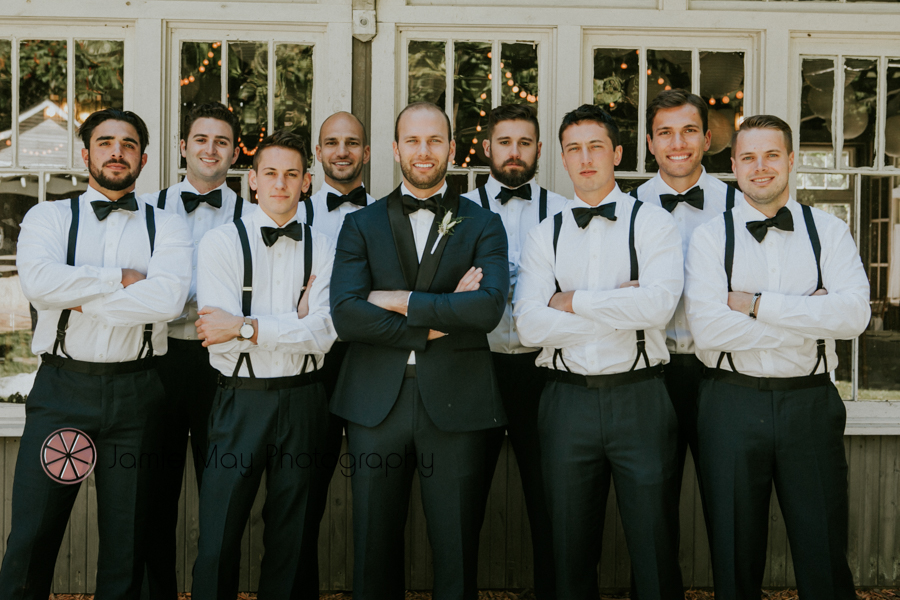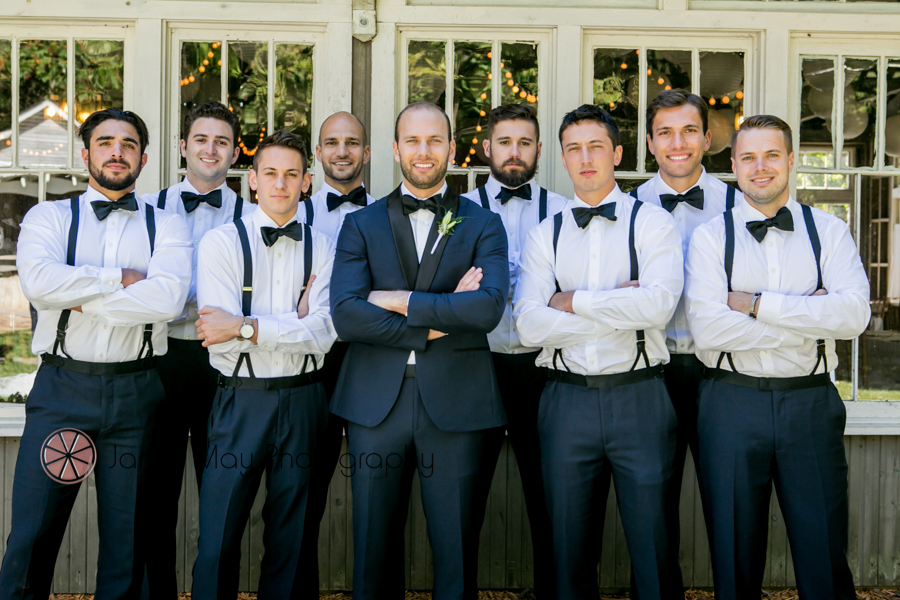 Which one do you like better?
Ceremony
Since I had so many pictures already. I am just sharing a few of these so you can get an idea of the whole day.  Tom and Haley got married at Trinity Lutheran in St. Joseph.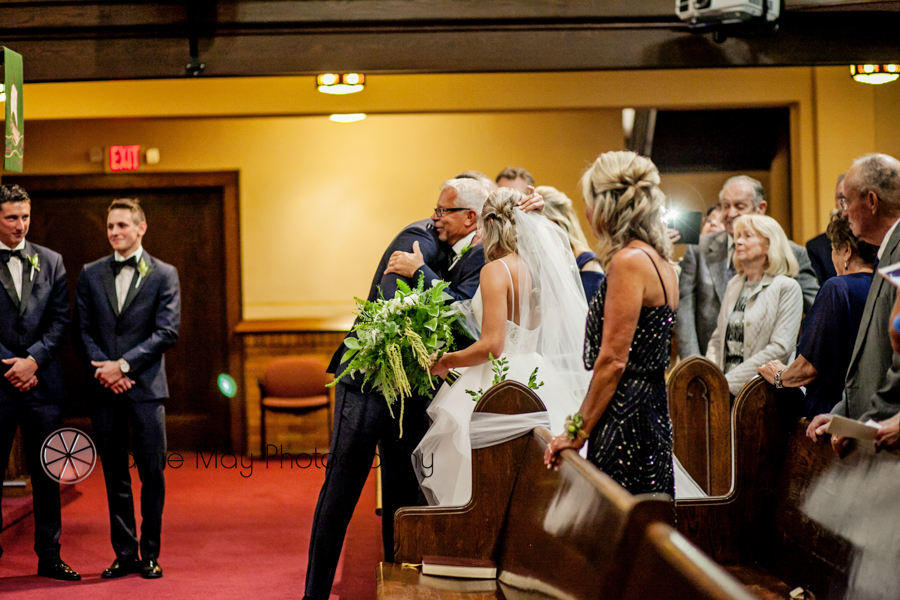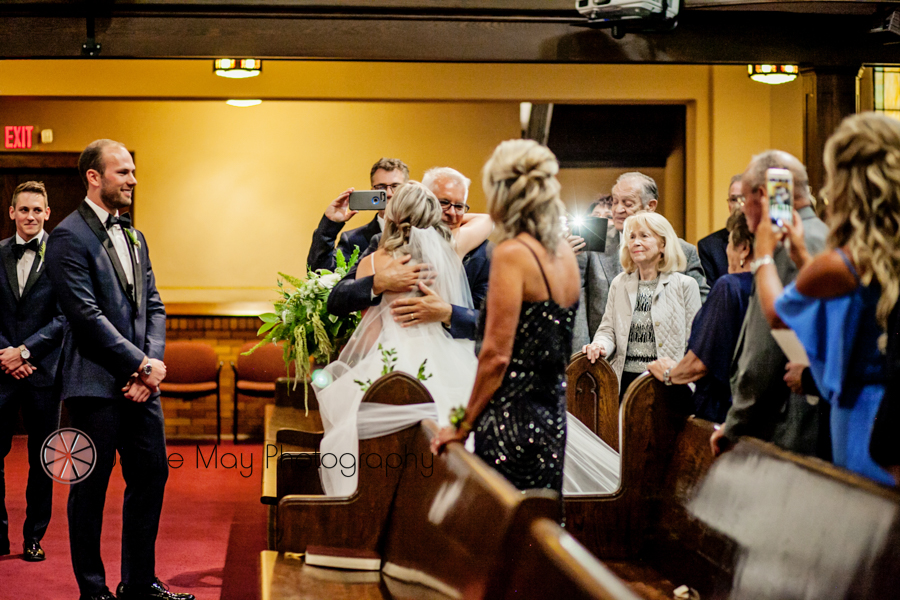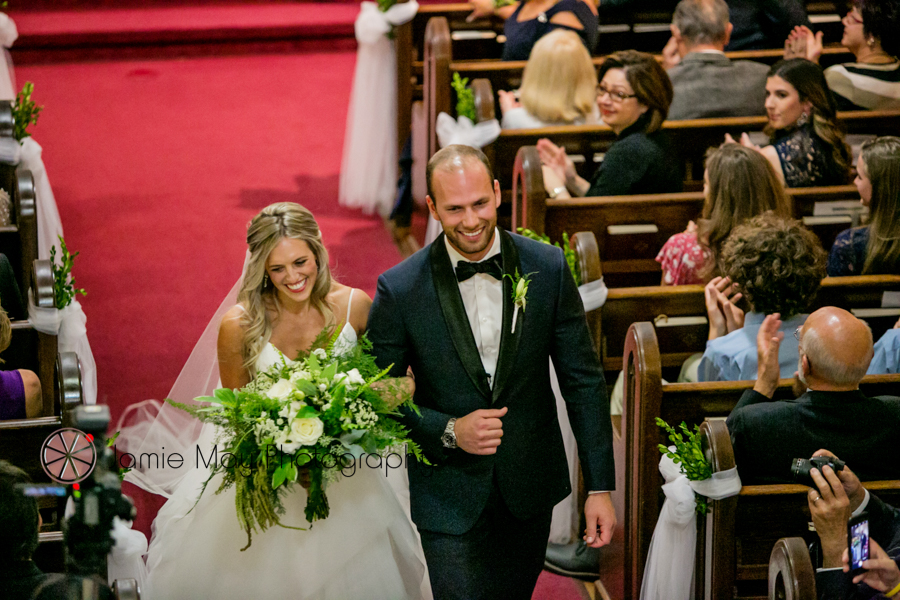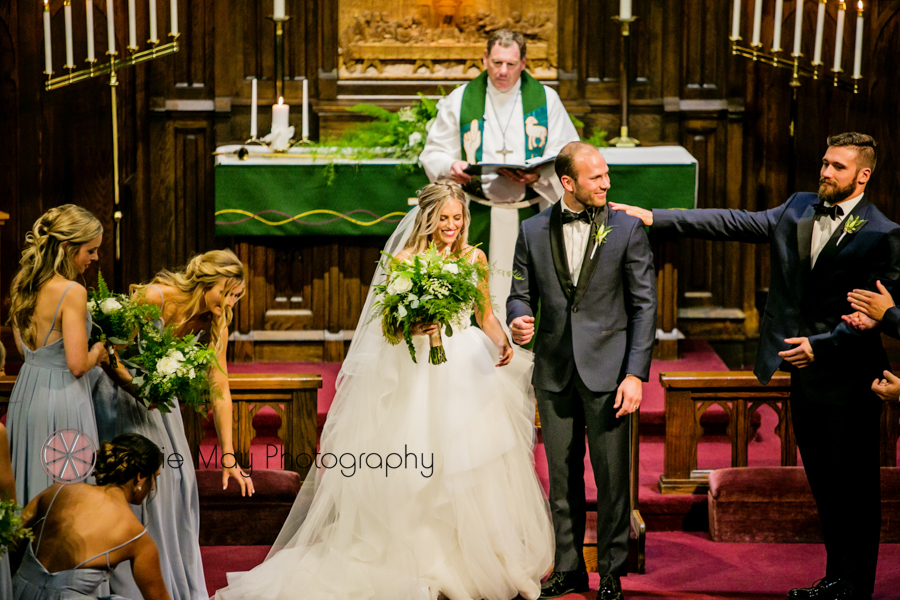 The bubbles! Love the bubbles!!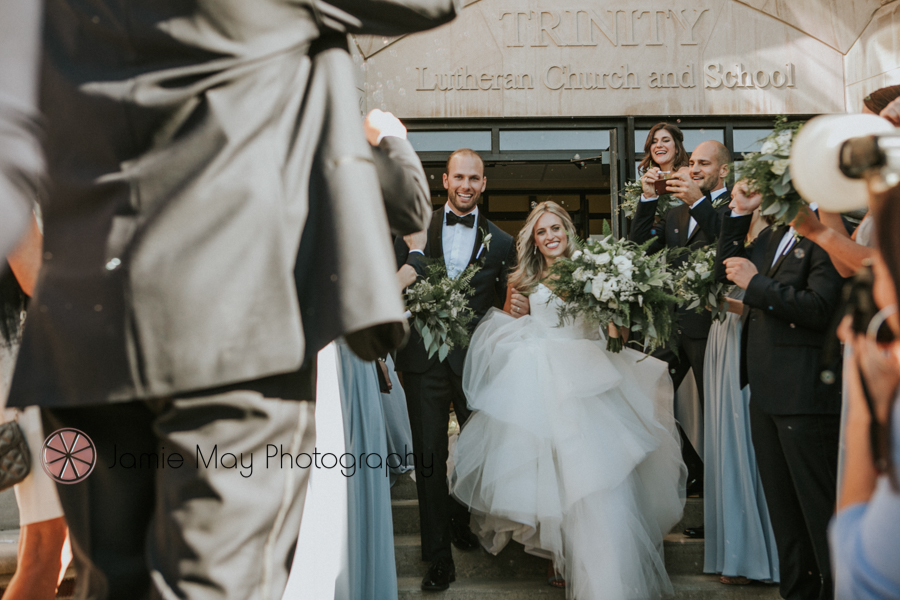 A few pictures of MillCreek Wilde Barn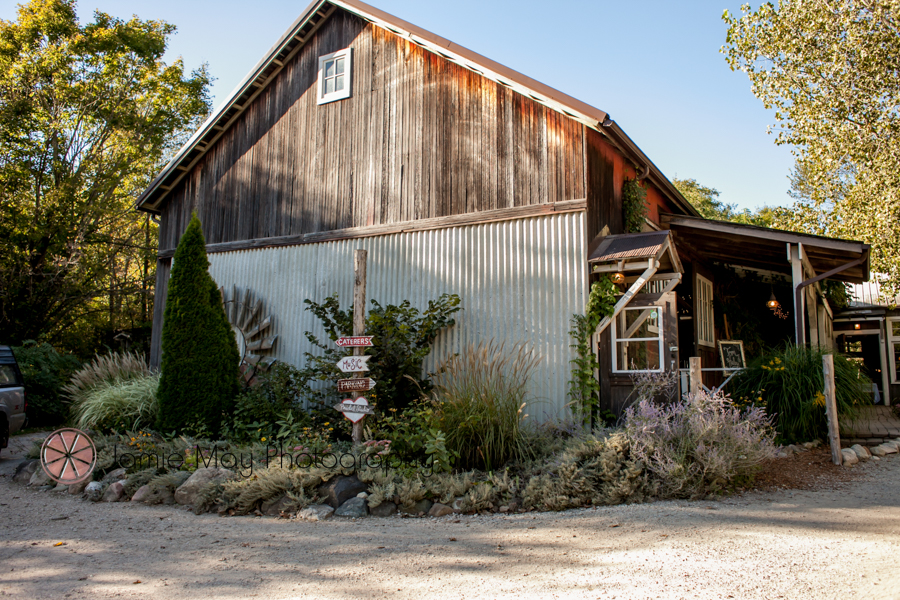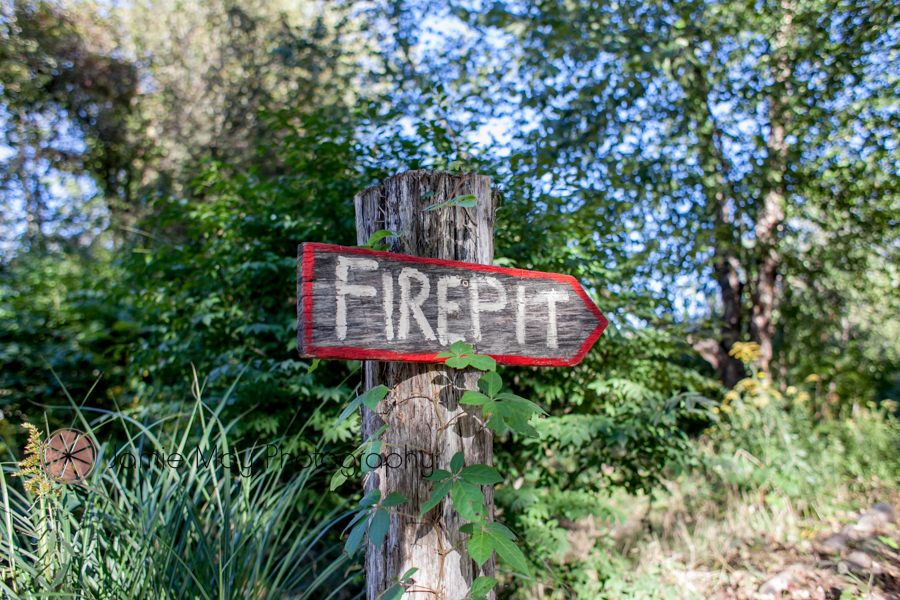 The Details!  Stunning!!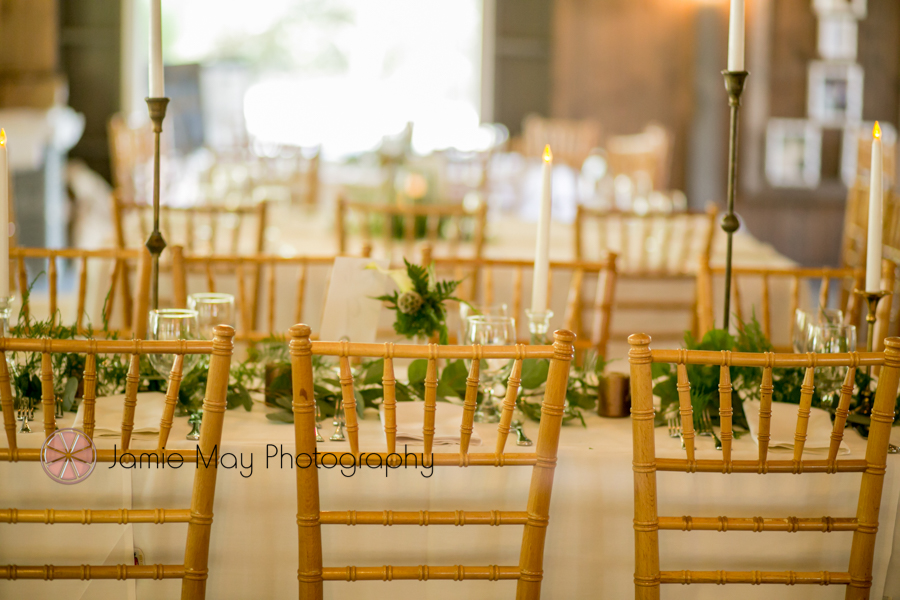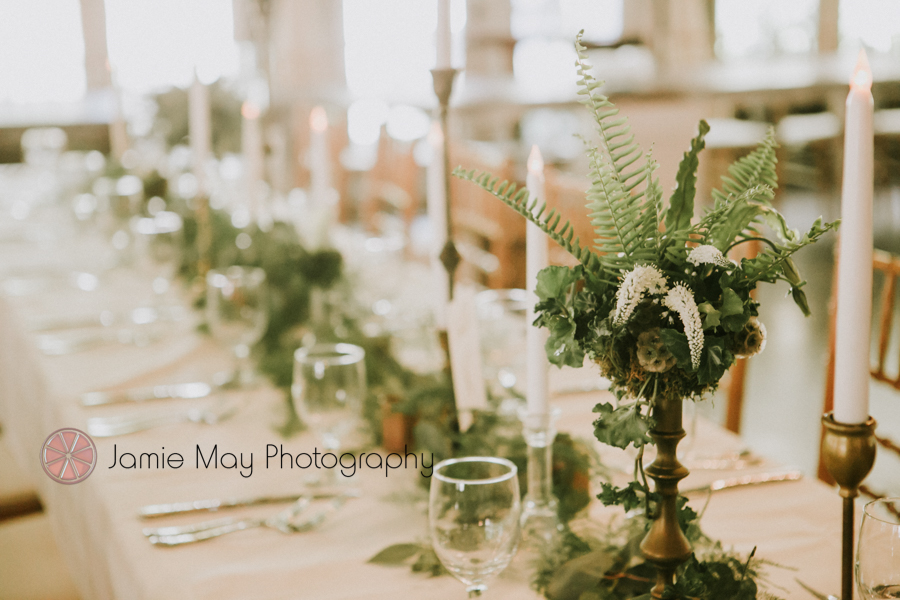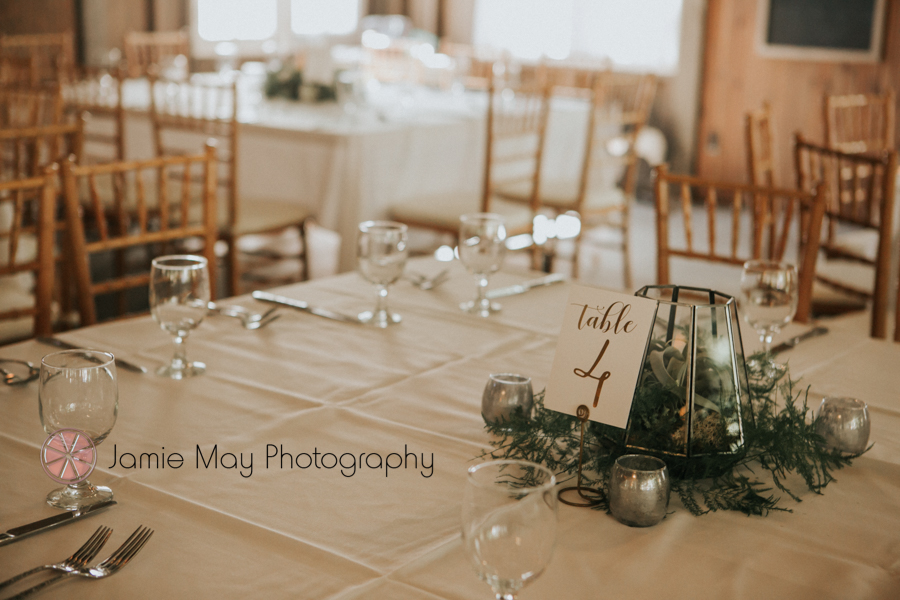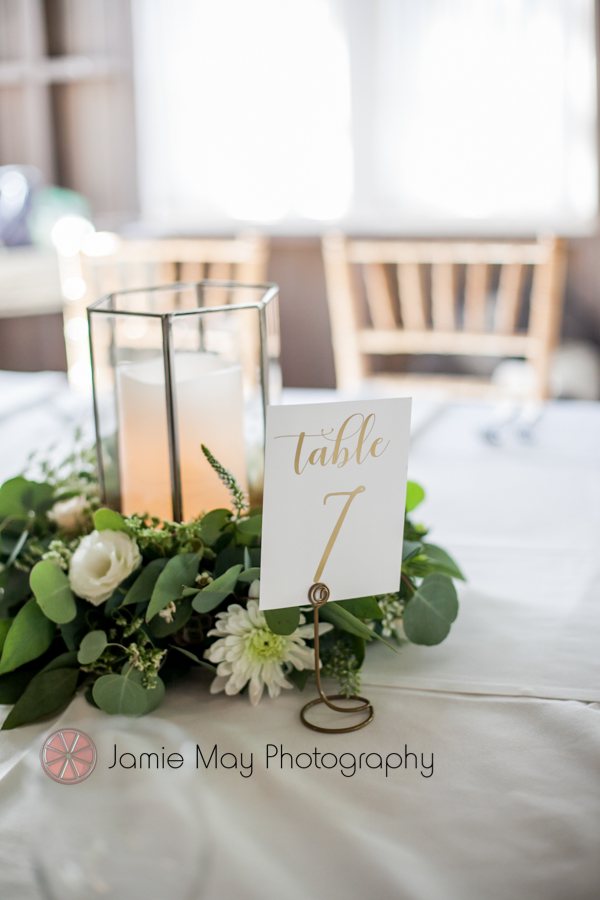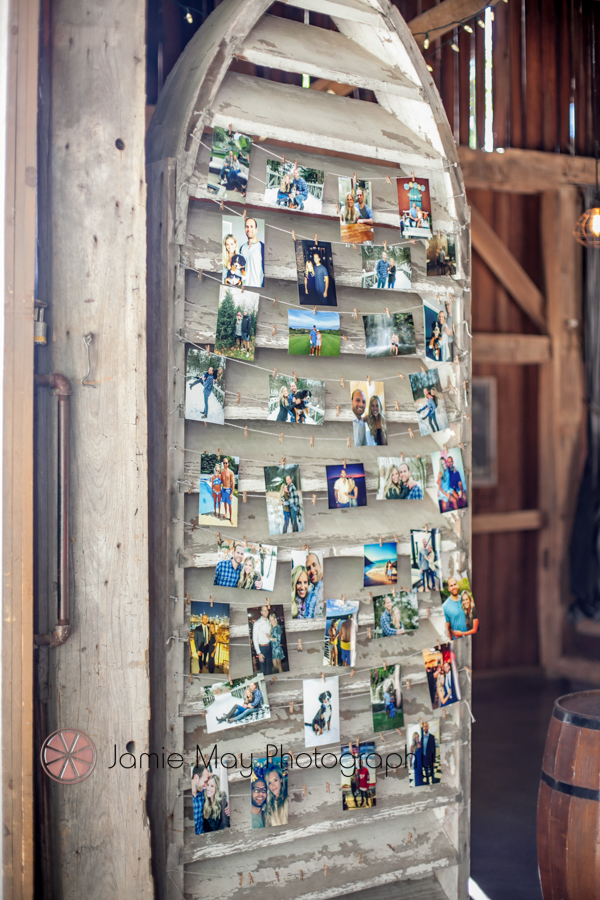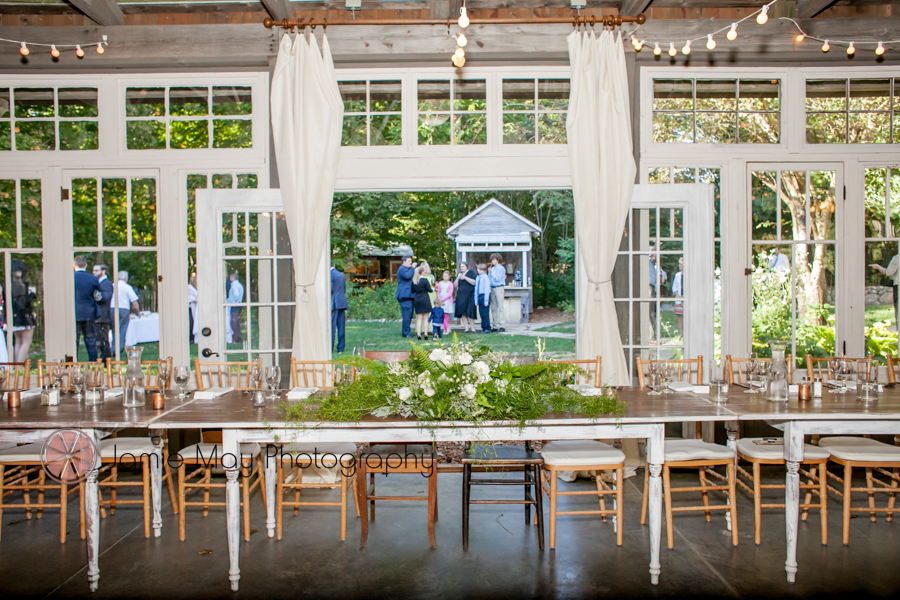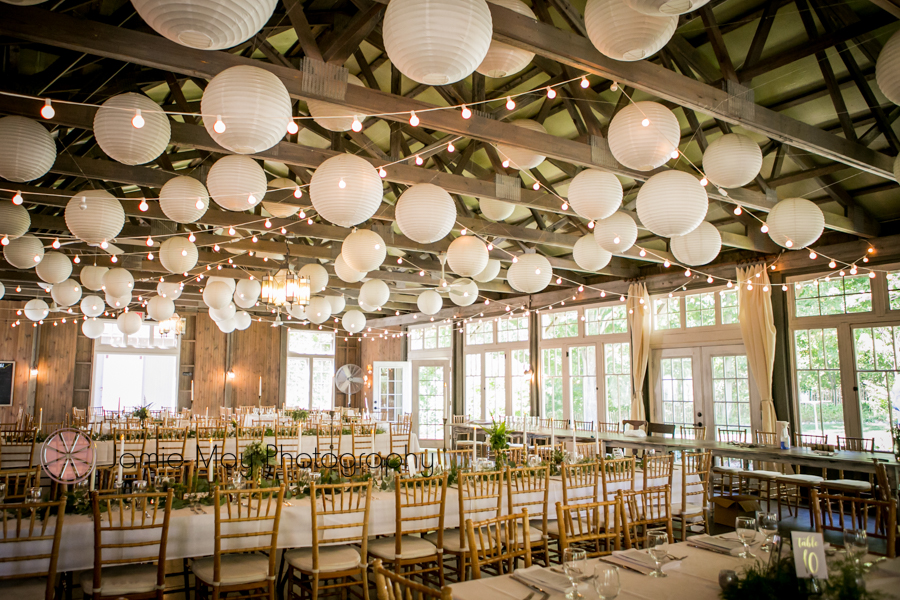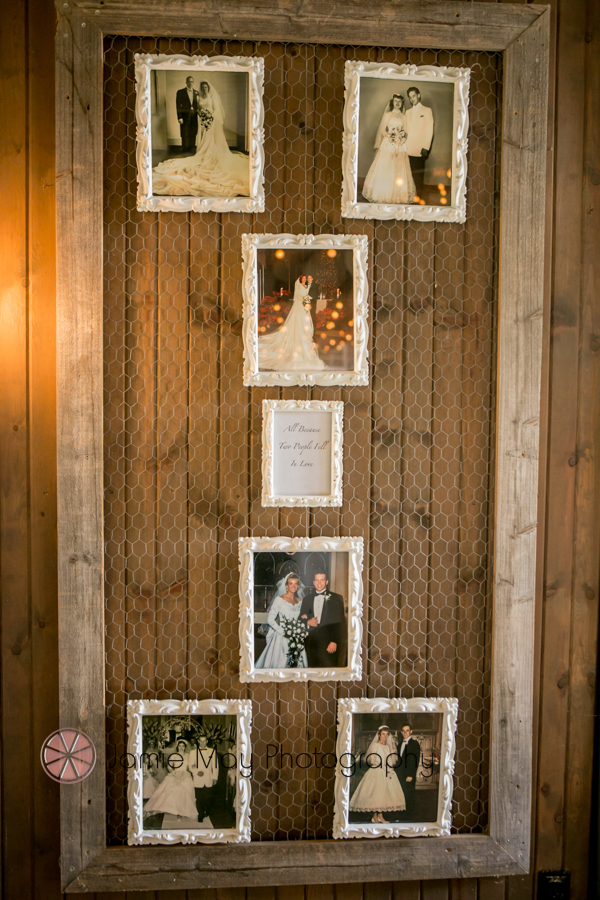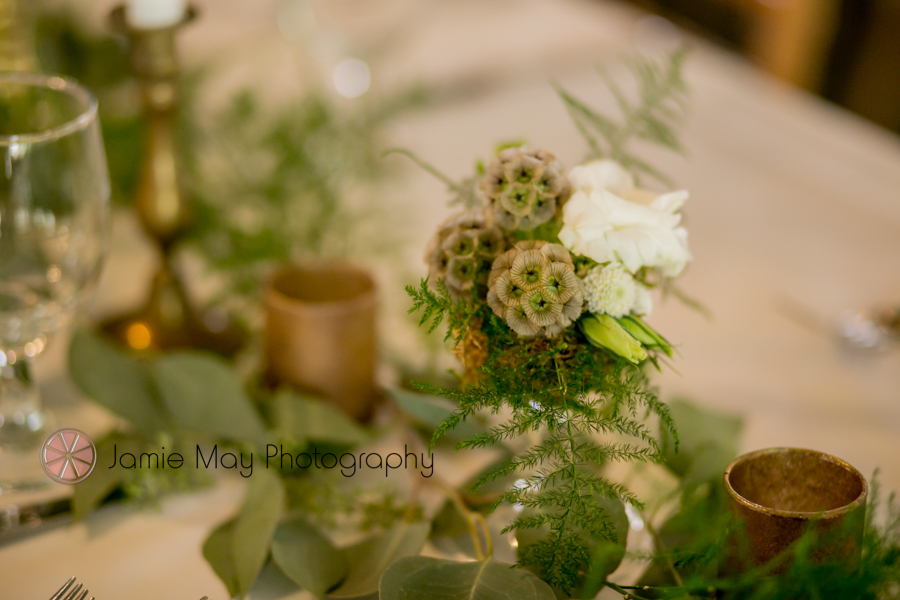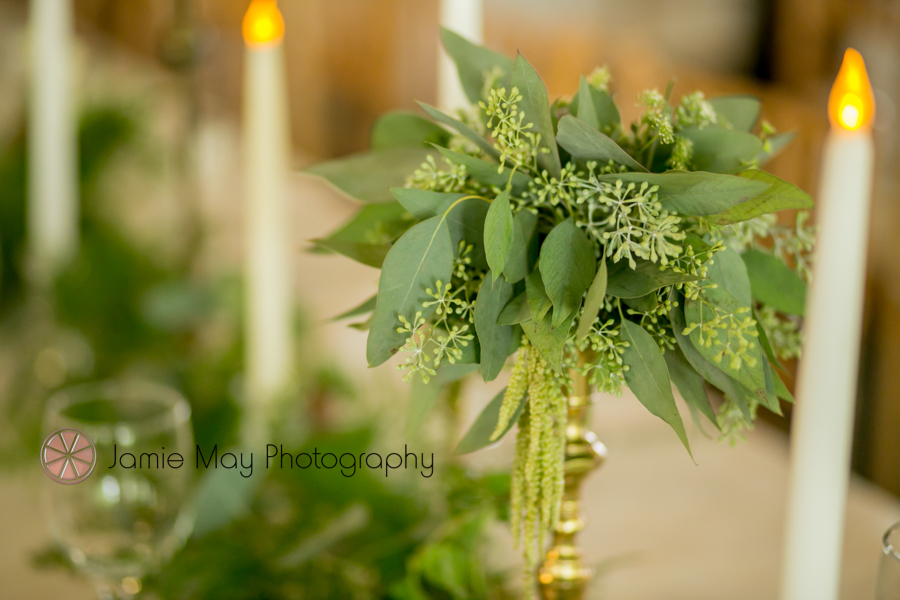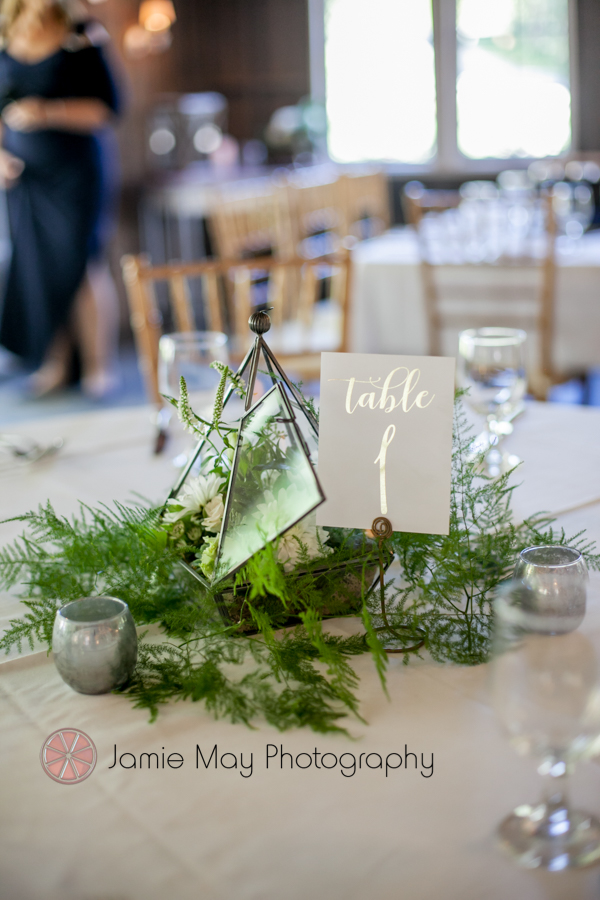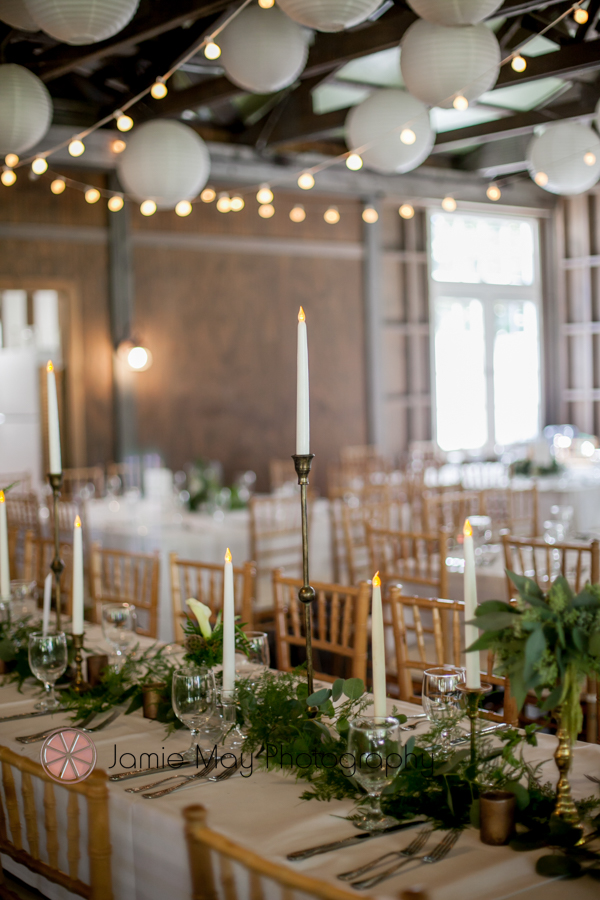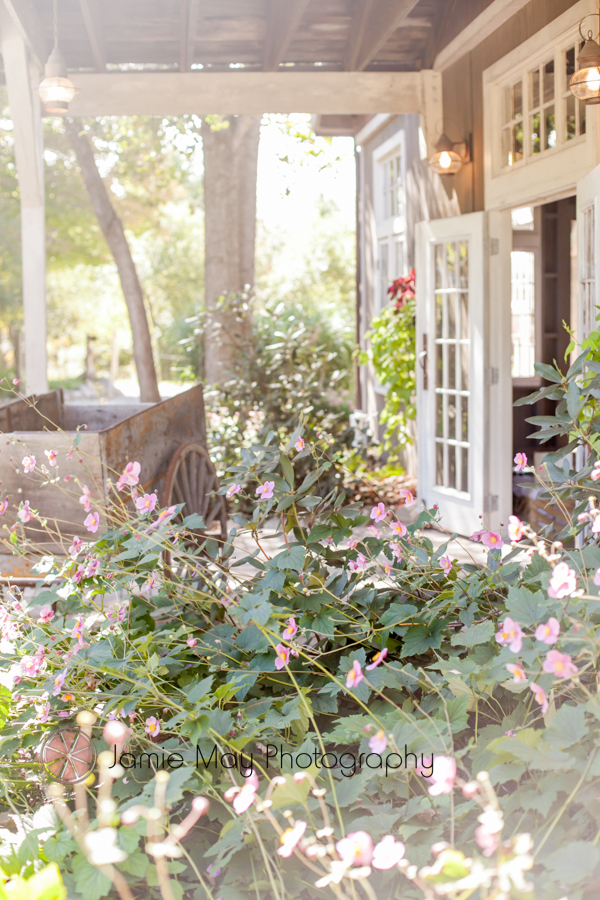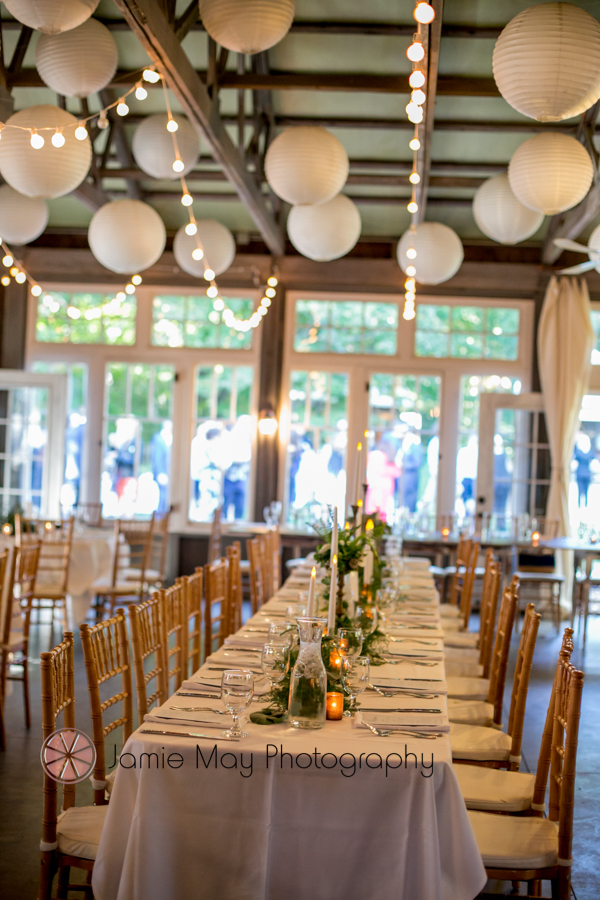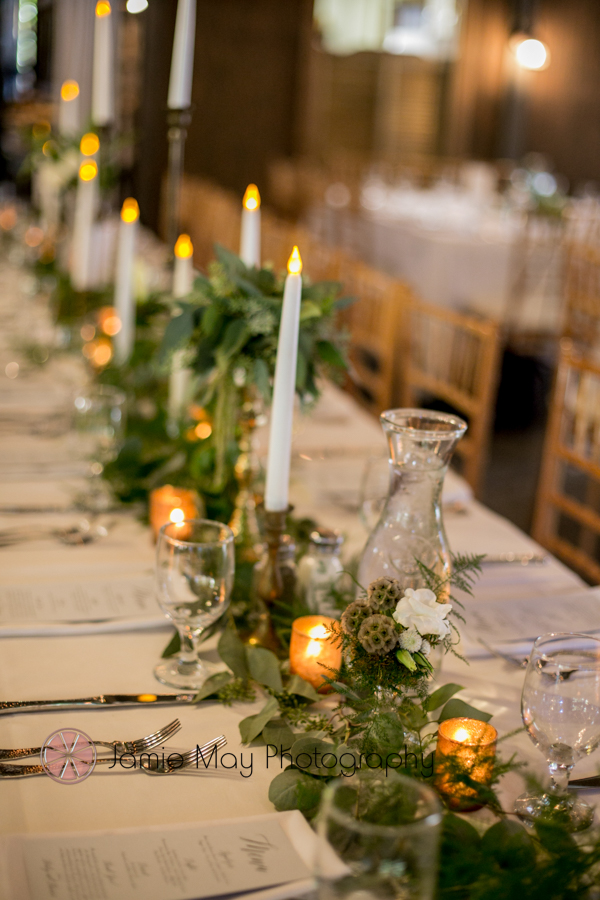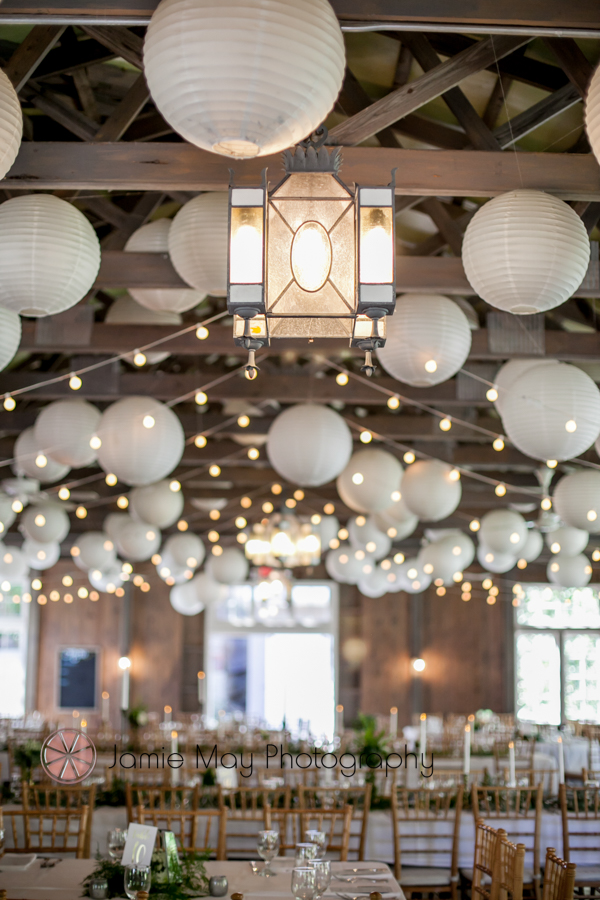 The Reception
So let's just say that it was quite an entrance with the bridal party, even pants splitting!!  Haley and Tom went right into speeches. This can be done right away or as food is being served.  After dinner, Haley and Tom went into their formal, first dance. They nailed it! It was awesome!  I know I was smiling from ear to ear and clicking my camera like crazy, hoping not to miss a shot. I think all that practicing helped beforehand, so I had the timing down.  After that they cut their cake. Did you see all the variety of cupcakes!? It was hard to pick one.  I will say, I did not try the bacon, but am still very curious to what it tasted like!!!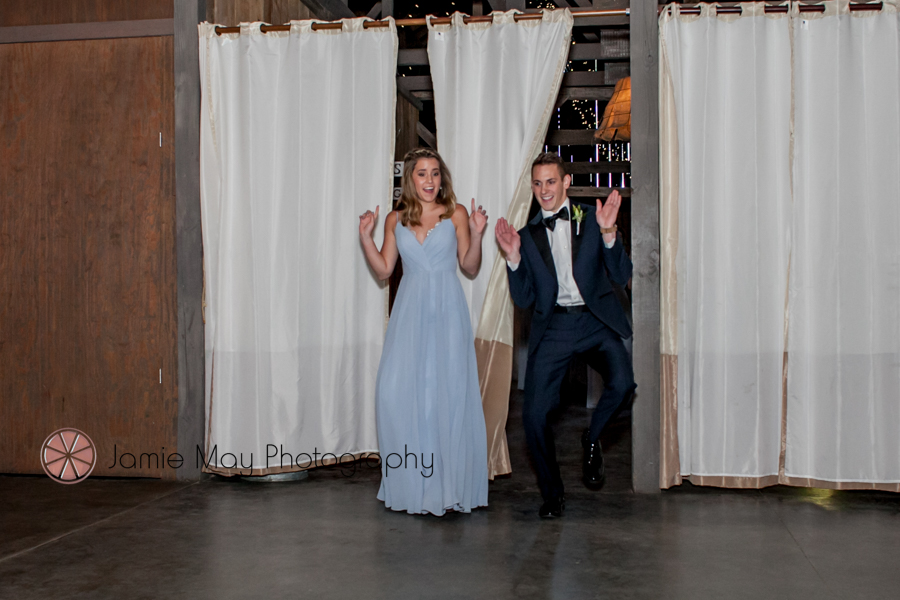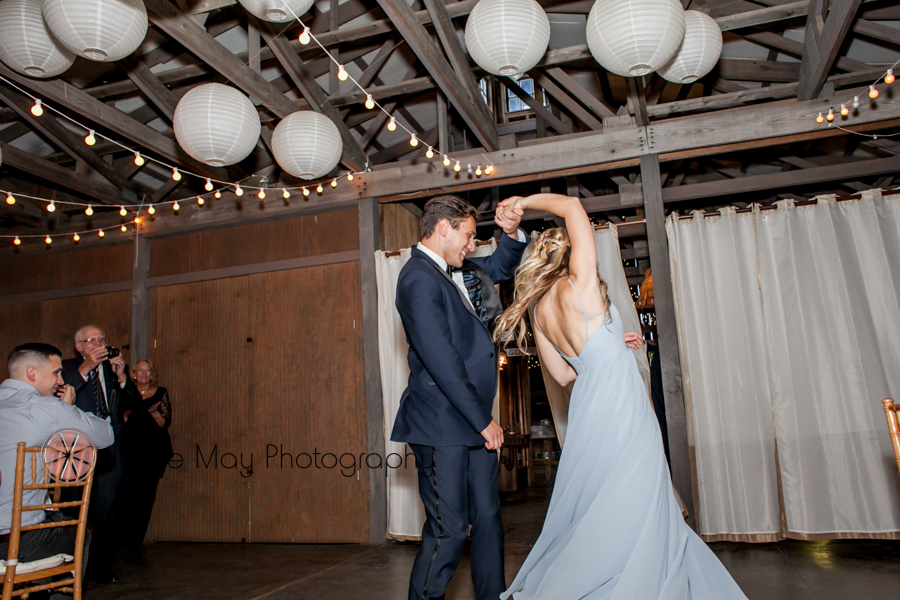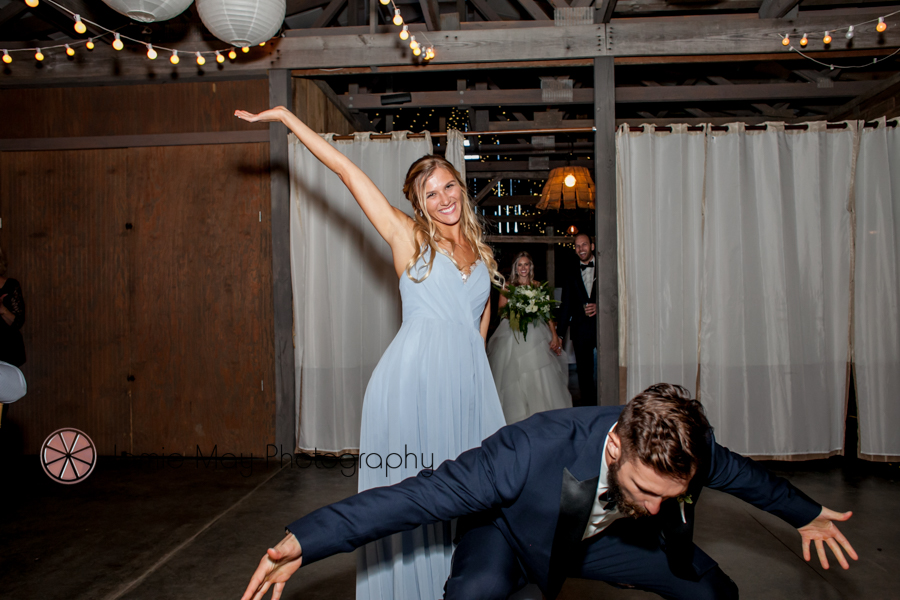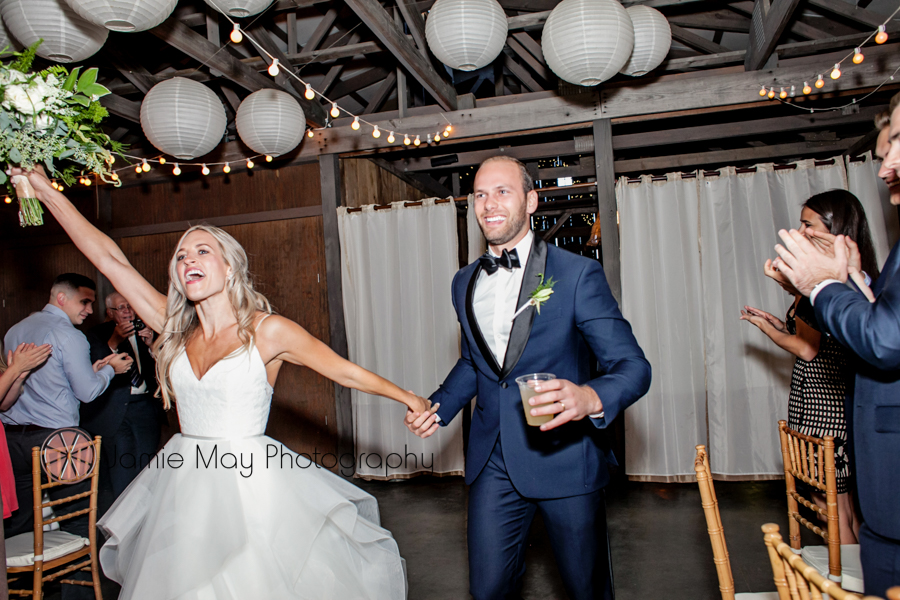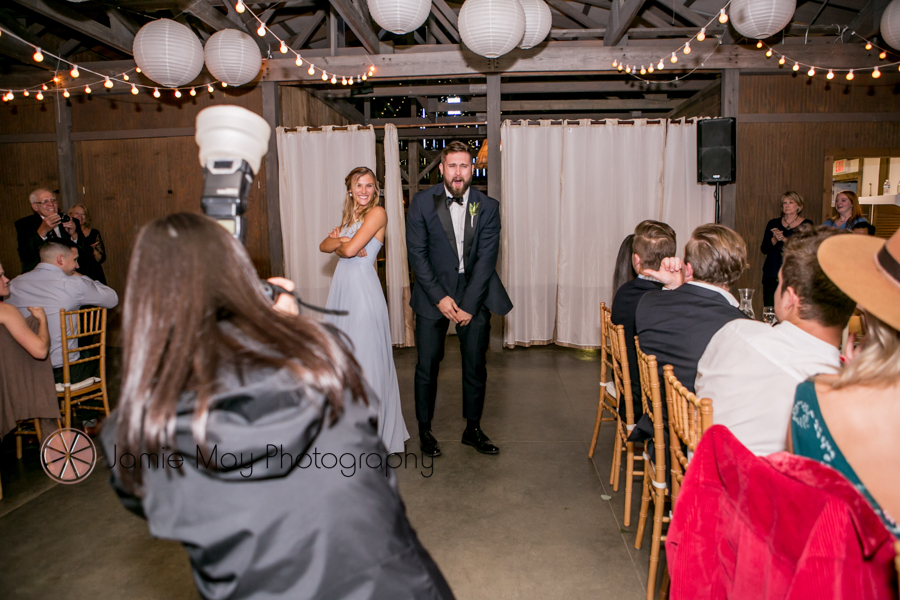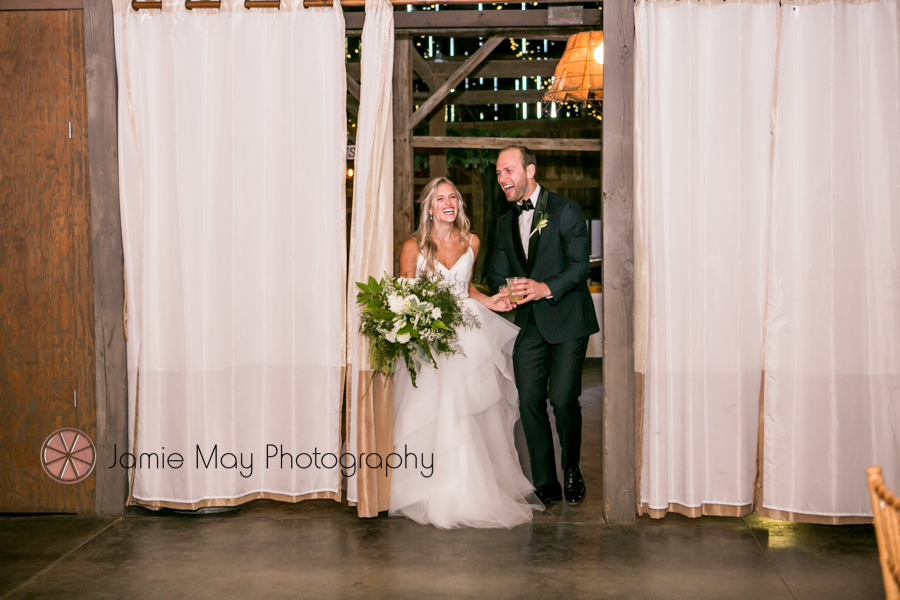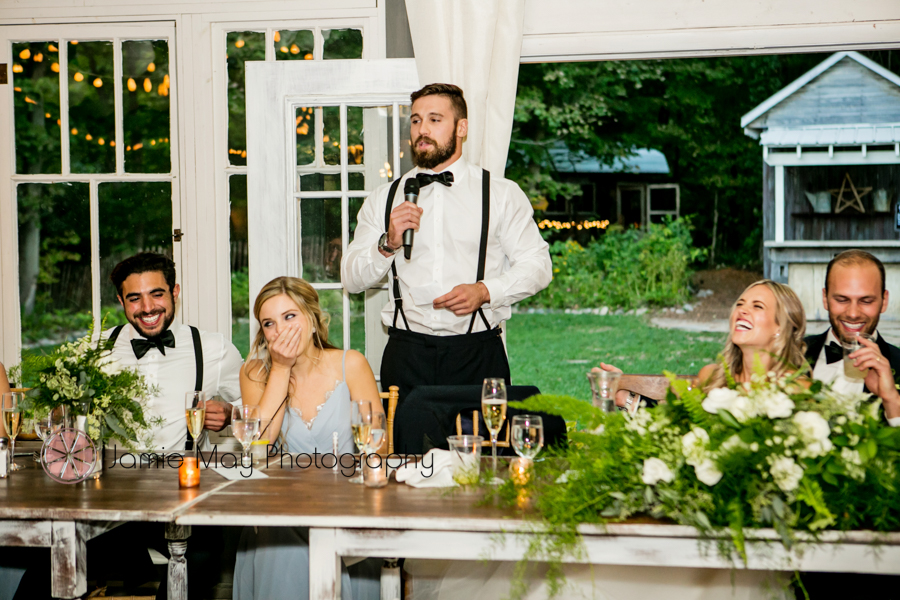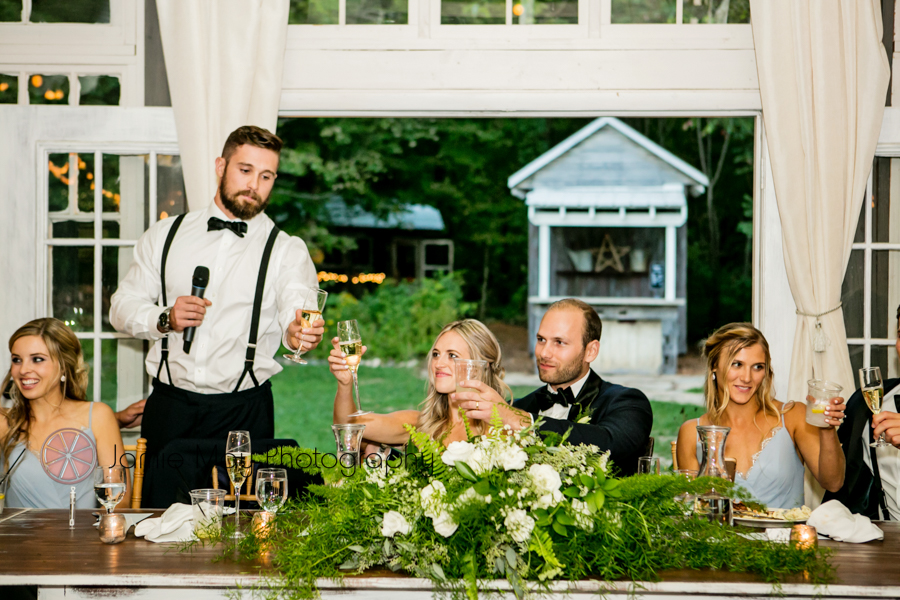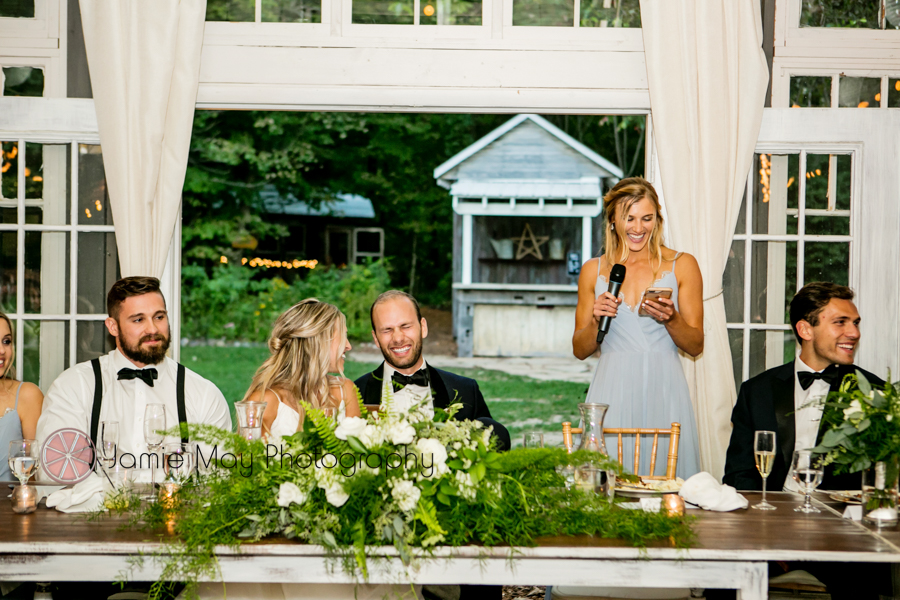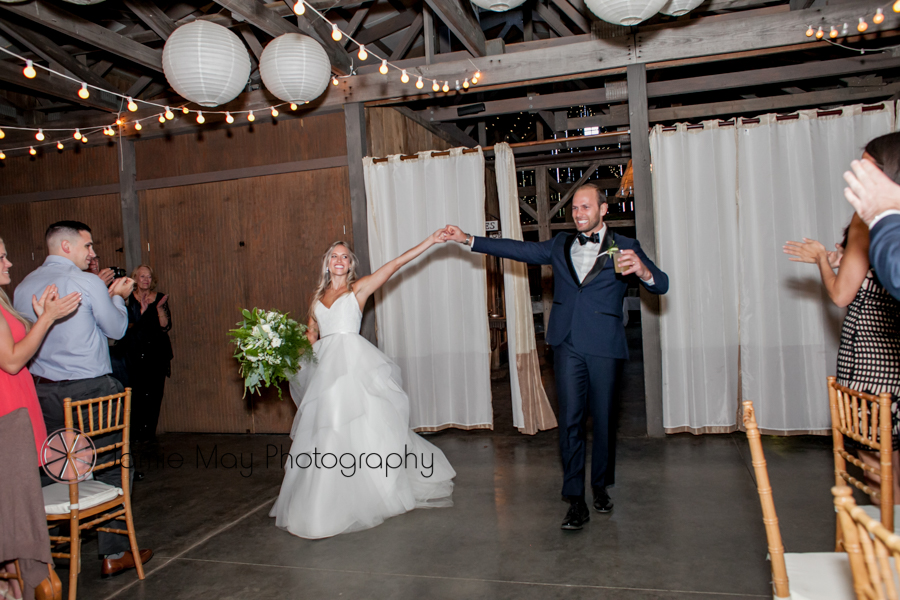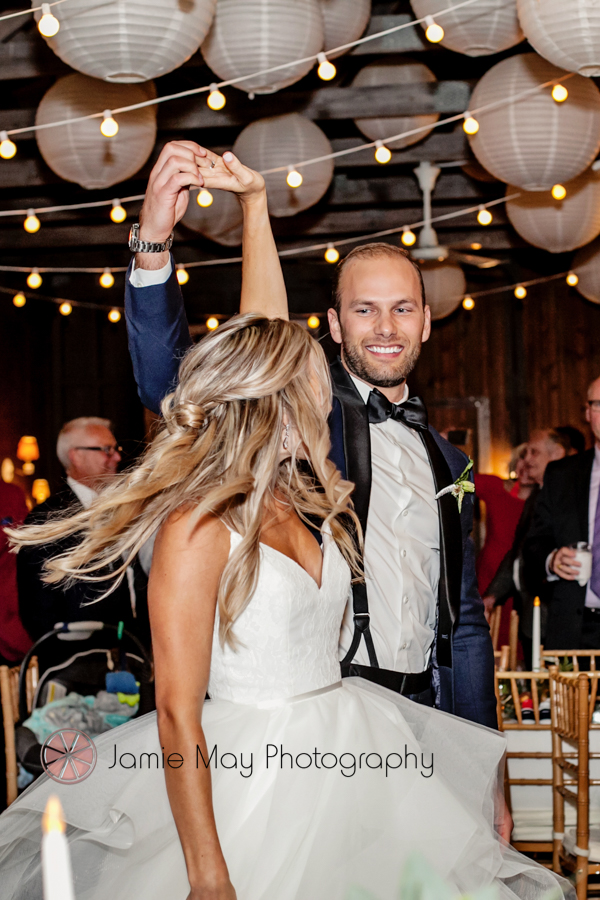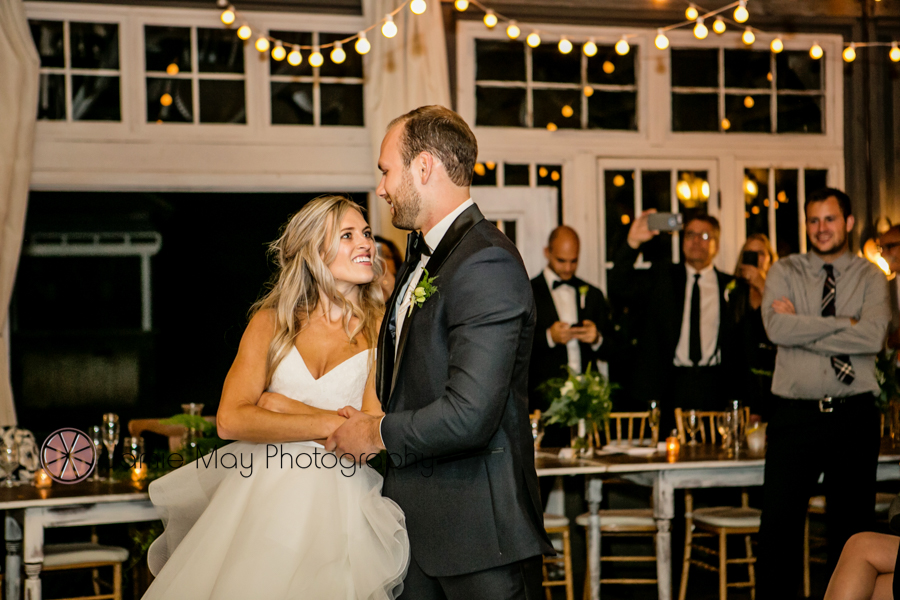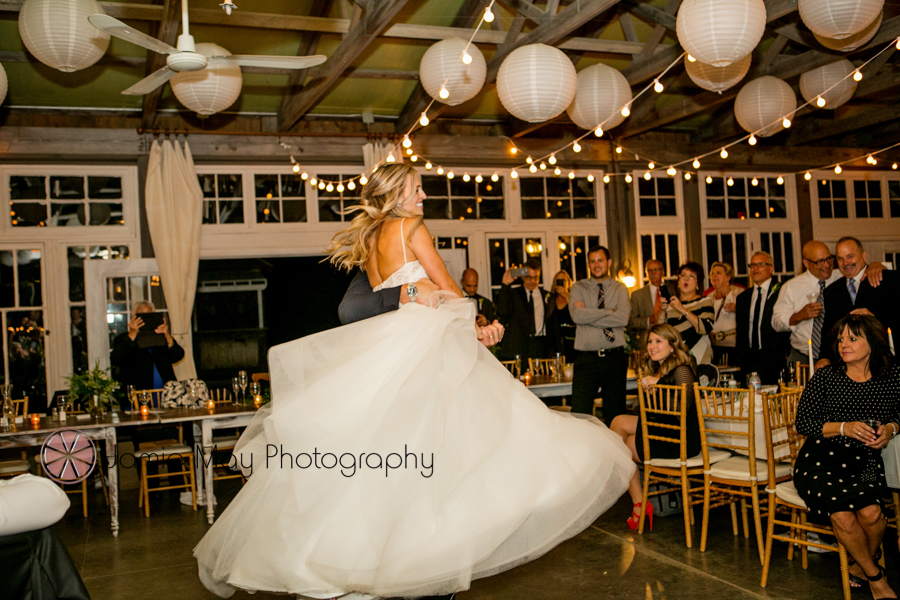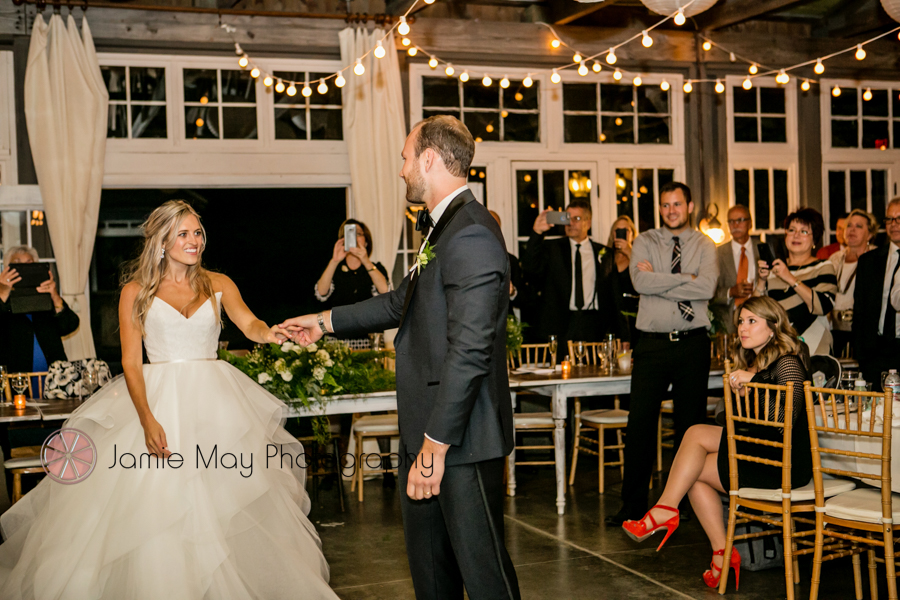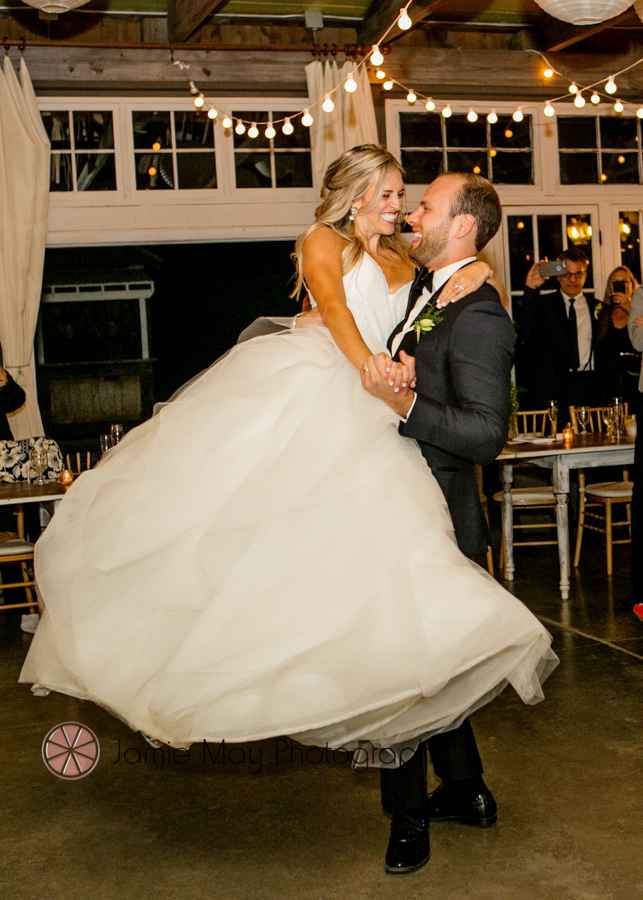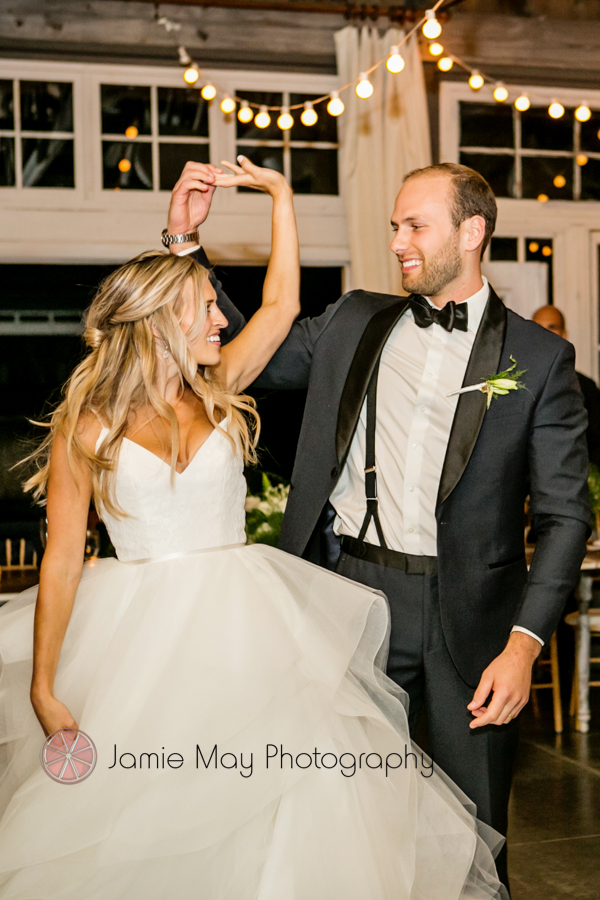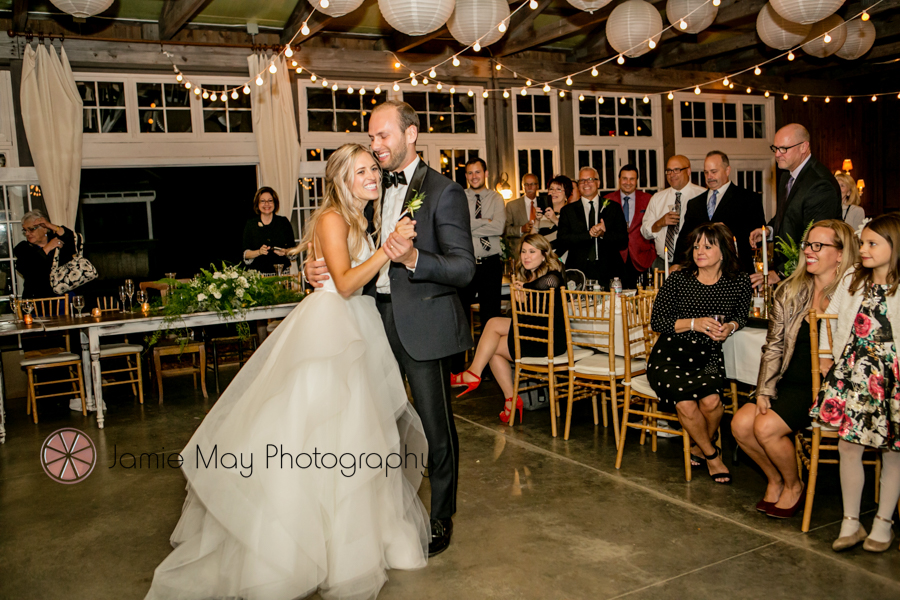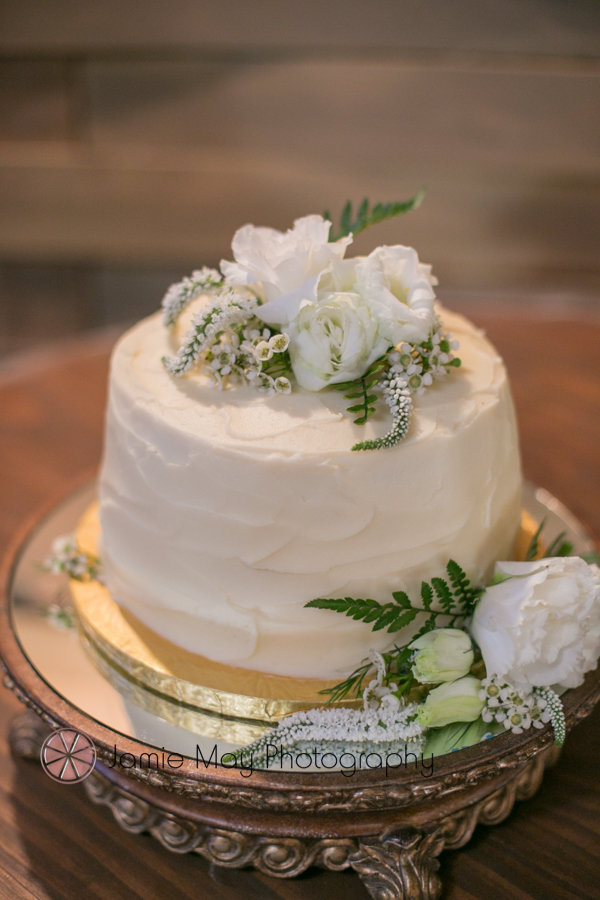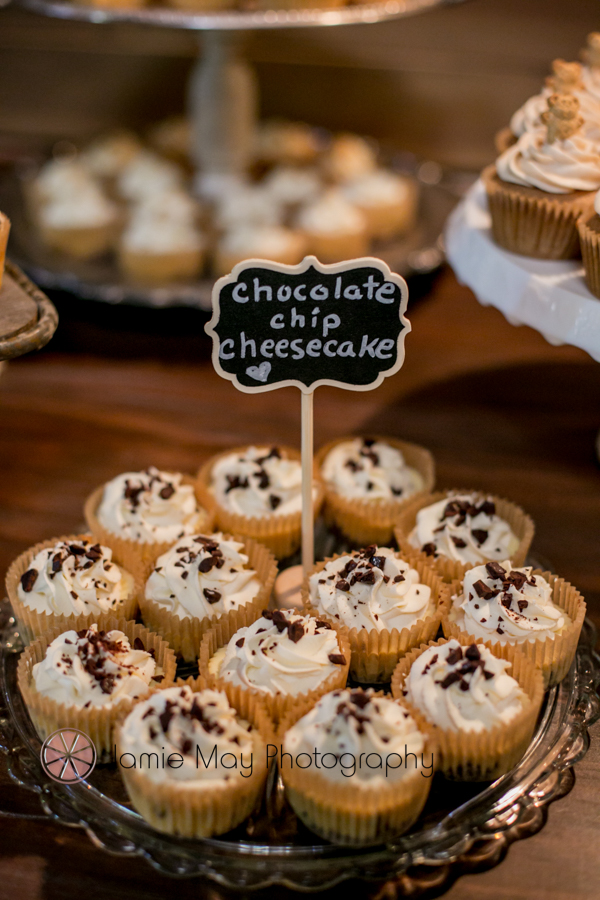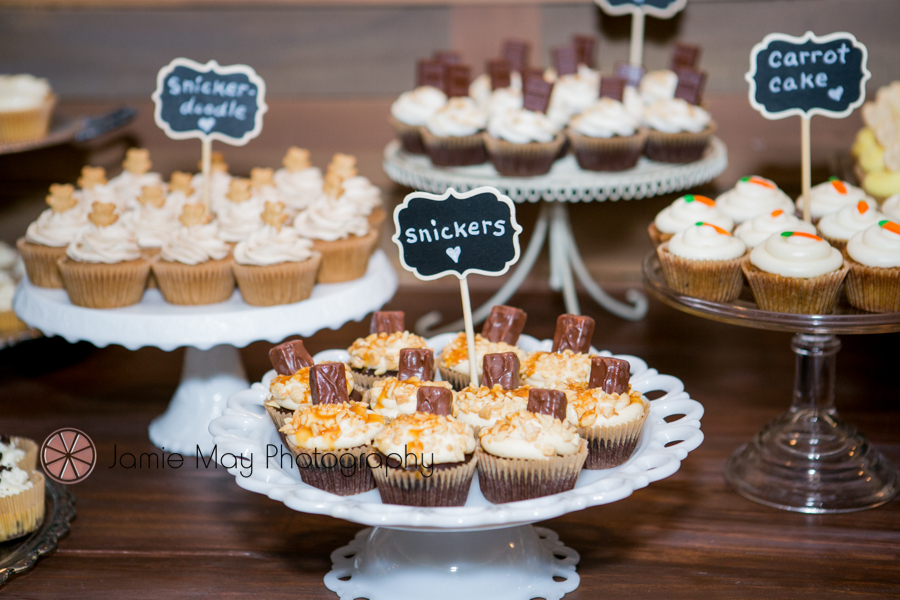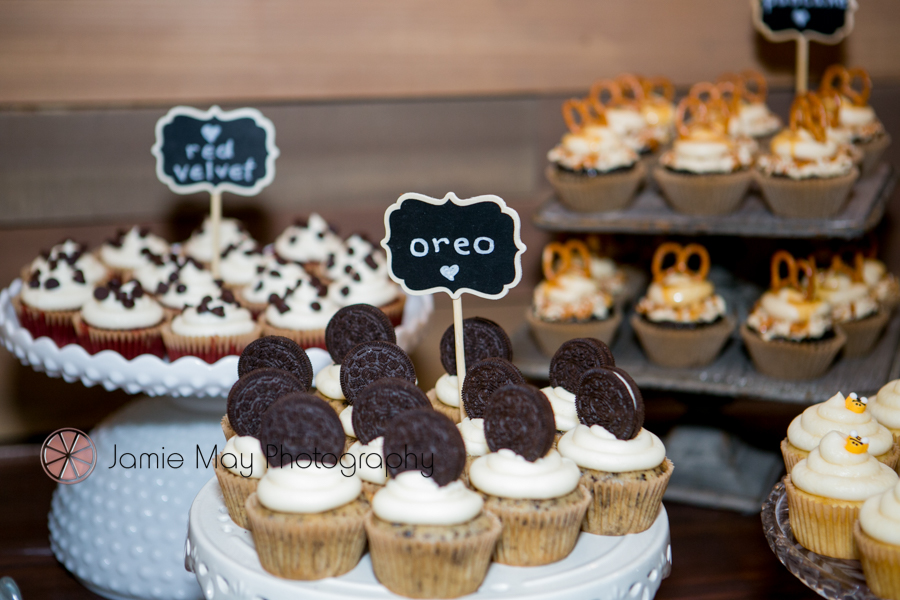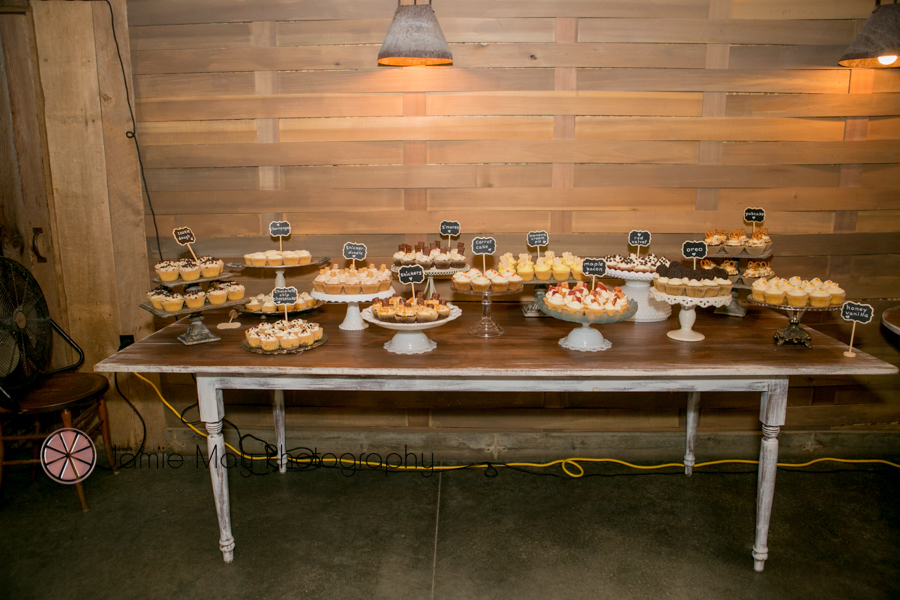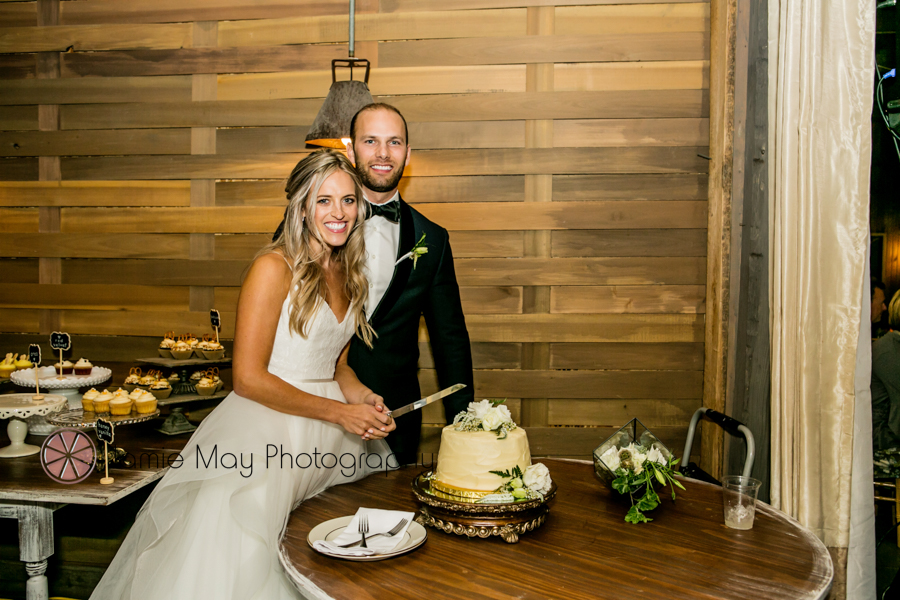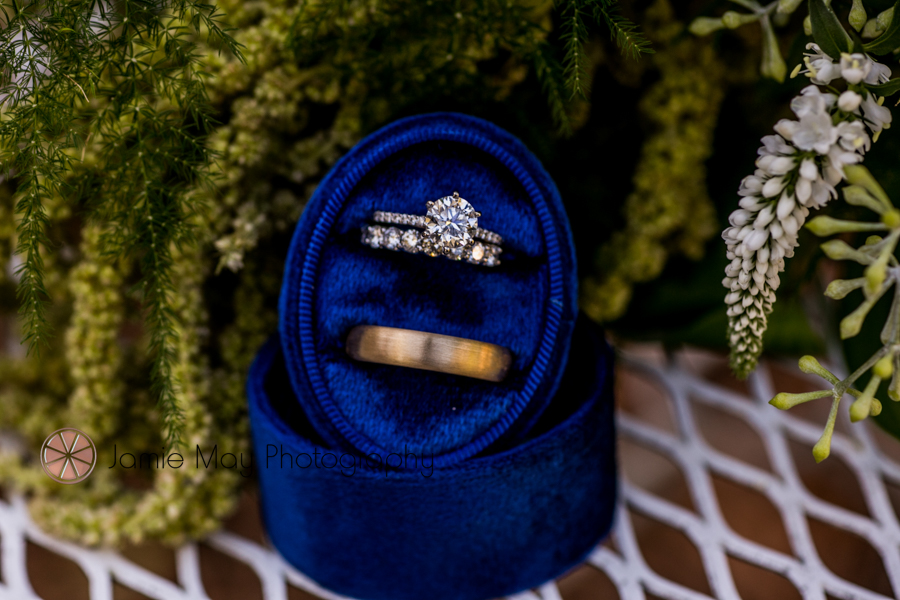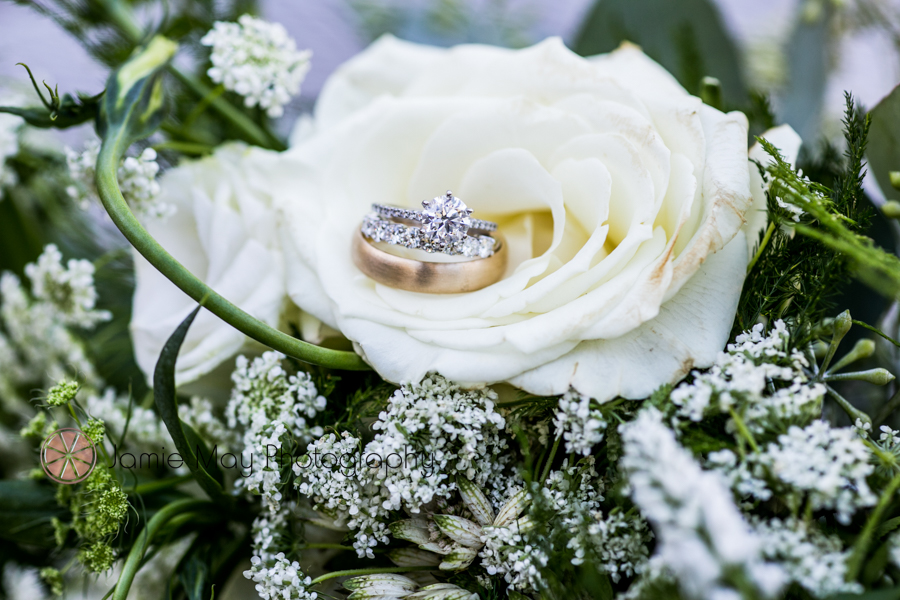 Words from the bride…
THE VENDORS:
Church: Trinity Lutheran St. Joseph
Catering: Jay Marcoux 269-214-6991
Beverage/Bartending: Liquor Cabinet (Sue Luther) 269-876-9587
Cake/Cupcakes: The Cheeky Cupcake (Paula Grove)
Hair/Makeup: Tipton & Co (Alena Tipton) 269-757-2103
Hotel: Fairfield Inn and Suits by Marriott Watervliet 269-463-7946
Best Memory fo Wedding day:
Honestly have so many memories that are amazing but seeing Tom when I came around the corner from the bridal suite was probably the most emotional. We were awkward, nervous, and so excited. I just couldn't wait to marry him! Entering the reception as husband and wife was also pretty amazing. Seeing all our friends and family together in one place is a once in a lifetime kind of thing. It was magical! I also have to say, group pictures were so much fun. We couldn't stop smiling even when off camera!
Advice:
-My bouquet was sooo sooo sooo pretty and perfect….but so heavy. I thought I was going to tear a muscle in my arm during the ceremony! But hey my arms looked toned 😉
-I would also say that I thought a lot of things would be stressful that really weren't. On the day, you just don't care about the little things and I was just so in the moment that all of those things that might not go right get swept away.
-ALSO, EAT! I ate ribs in my wedding dress. It was awesome and I think it helped me to feel better throughout the night.
Photography:
My favorite shots are the candid ones where we are taking in the day. You (Jamie) and your partner did such an amazing job of making us all feel so comfortable and made it fun! You took so much stress off me by finding out what we wanted ahead of time so on the day you just made it happen. I'm not kidding when I say people are obsessed with our wedding photos. I'm having such a hard time deciding what to order because there are so many good shots.I also love that you have so many fun pictures of our guests and captured moments we wouldn't have noticed on the day. The photos take us right back to our day and we honestly could not be happier!
Final Thoughts
I feel so blessed to have been a part of Haley and Tom' wedding. I was re-doing my website at the time and they are posted all over the place.  They were beautiful inside and out! Wishing you many more happy years!!